'The Witcher' Is the Current Most Popular TV Show According to IMDb Users
Netflix's 'The Witcher' is taking the world by storm already. Users are ranking the show high and it's doing well with fans.
Netflix's The Witcher is taking the world by storm already. Fans are ranking the show high and it's already at the top spot as the most popular television show according to Internet Movie Database (IMDb) users. Read on to learn what fans are saying about the surprising ranking.
'The Witcher' is the current most popular TV show say IMDb users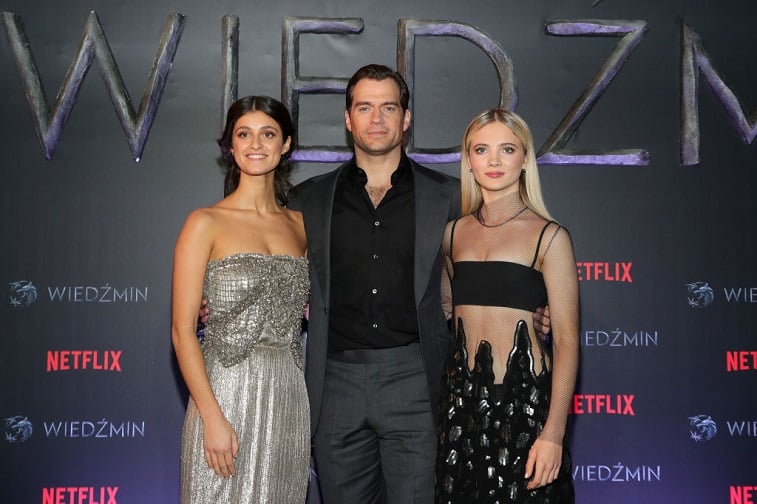 The Witcher is sitting with an impressive 8.5 rating on IMDb. It's also the top current most popular TV show according to the database's users. 166,431 people have voted so far and the series was only just released on December 20. 42.3% of people who voted gave the series a 10 out of 10, which is very impressive.
Fans react to 'The Witcher's' good fortune
Fans are more than a little excited that the show has already accomplished so much. It's becoming more and more popular by the day and viewers are quick to share their opinions on the news.
Some fans however, still feel the time jumps were a little confusing when everything is taken into account. "It deserves it, it's really good, some people have said the timeline is confusing, but even if you aren't really paying attention/don't know the world, you can figure it out by episode 3," a Reddit user explained.
Other users seem to agree. "I thought it was pretty good," another Reddit user wrote. "The timeline jumps definitely throw you until you realize you're watching past/present and threw me out of the story at some points as it could be quite jarring."
Viewers are ready for season 2 already
Since many fans have already finished season 1, they're ready for season 2 to come out sooner rather than later. "All in all, it wasn't perfect. But it did what it needed to do. Introduce people to the universe, have enough bright spots for fans to discuss, and most important of all get us excited for Season 2," another user said.
Many fans echo the same sentiment. "I can't wait for season 2 anymore," another Reddit user chimed in.
One user thinks that of course season 1 is the toughest to get through to build up the story and characters. "Season 1 was always gonna be the hardest. I haven't met a person in real life who doesn't love it," another user said.
Many fans love the series
Of course, there are things that users feel could be improved on, but it's a great show overall. "Don't get me wrong, it's no masterpiece. But as someone who knew nothing about The Witcher world before this, I really loved the show. It's a great fun fantasy series that does a lot of things right," a Reddit user explained.
Another viewer wasn't surprised at all how great the show ended up being. "Not surprising the show was great and season 2 will be only better now that the showrunners know what to improve upon," another user revealed.
A number of fans are happy about the show's quick success with viewers. "I'm so happy the show is successful," a user wrote.
The Witcher will be back for a second season and fans are excited to catch back up with Geralt of Rivia (Henry Cavill).