'The Witcher': Netflix Shows An Interactive Map Of The Continent
'The Witcher', Netflix's newest hit fantasy series, now has an interactive map. Find out when this map was posted and look at fan reactions to it.
The Witcher is Netflix's newest hit fantasy series. There is one thing that the show was lacking, until now, and that is a map. Some viewers, therefore, might be confused about where events are happening. No more, Netflix has fans covered.
The Witcher fans can also find, along with this interactive map, a timeline of important events. For example, Geralt's fight with Renfri occurs in the year 1231. Ciri's grandmother Calanthe is born in 1216, while her daughter Pavetta is born in 1234. Geralt and Jaskier get captured by elves in 1240, causing an extremely catchy song to be written.
When did Netflix release this map for 'The Witcher'?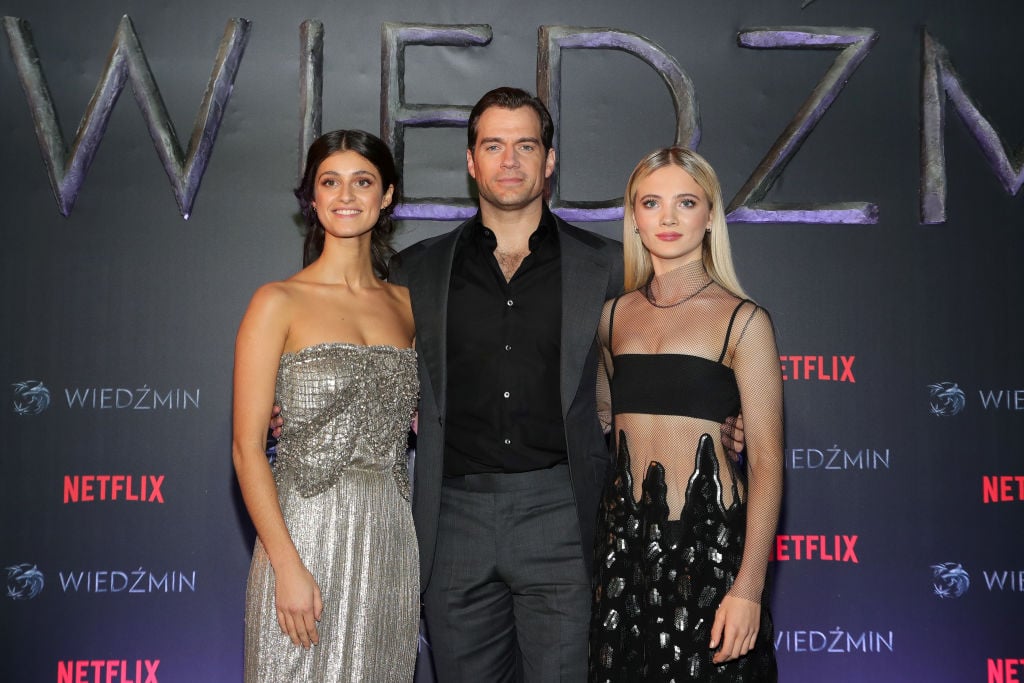 This map was released by Netflix on January 10, 2020. The official Netflix The Witcher account tweeted a link to the map. The account said, "Timelines and monsters and battles and scriptures. Ballads and bards and oh you get the picture."
The account also tweeted "we traveled to lands far and traveled to lands near. #TheWitcher Map of the Continent is officially here." Netflix's The Witcher account also said: "When you stumble across the bard's entry, let me know." This suggests that Jaskier, the bard from the show, is supposed to have written an entry on the map.
What do 'The Witcher' fans think of the map?
One fan on Twitter wants to know the fate of Netflix's soundtrack for The Witcher. "So now that y'all gave us the map," this fan says, "are we having the soundtrack in music streaming platforms as well?" Another fan reacts by being surprised by Jaskier's age. "Jaskier is in his 40's," the fan asks.
"That's wild," the fan goes on to say. Another fan is also shocked at Jaskier's age. "Stop," the fan says. "That means Jaskier is 40 years old while hunting the dragon."
"Hmmm, he [doesn't look]…that old," the fan adds. Which is probably true, as showrunner Lauren Schmidt Hissrich admitted on Reddit, according to GamesRadar, that "we dropped the ball on aging [Jaskier] up over the course of the show." Fans don't have to worry, however, as they'll "be approaching that differently in [season 2]."
'10/10 would recommend' this map…or not.
A Twitter user tags a couple of others, saying "This map is very good." According to this fan, it "has like all the history you'd ever need to know. 10/10 would recommend." Another fan wants the soundtrack released "and a downloadable version of this map."
Another, more critical, fan of Netflix's version of The Witcher, says that "You got wrong some timelines, just saying." Another fan breaks it down by saying: "Geralt returns to Cintra after 12 years, but in the map, it's 14." This fan also doesn't believe Jaskier is 40 years old. The same fan also says that viewers "see Chapter talks in episode 3, the map says 1210."
In this scene, the Chapter is discussing Princess Calanthe. But according to the map, she isn't born until six years after that. Another error, according to this fan, is that "Yennefer is born in 1192, but her father died in 1167." This fan doesn't believe that any pregnancy, even one "from [a] half-elf endures 25 years."