'The Witcher' Showrunner On Writing A Binge-Worthy Show
'The Witcher' showrunner discusses what she and the writers do to make the show binge-worthy. Also find out what she thinks makes the show resonate so well.
Binge-watching shows on Netflix is a favorite pastime for many people. Recently, The Witcher has been one of the shows people have been binge-watching. Some fans might wonder if there's anything writers do to make their shows worthy of being watched all at once. According to The Witcher showrunner, Lauren Schmidt Hissrich, she does keep binge-watchers in mind.
What does Lauren Schmidt Hissrich think makes the show resonate with viewers?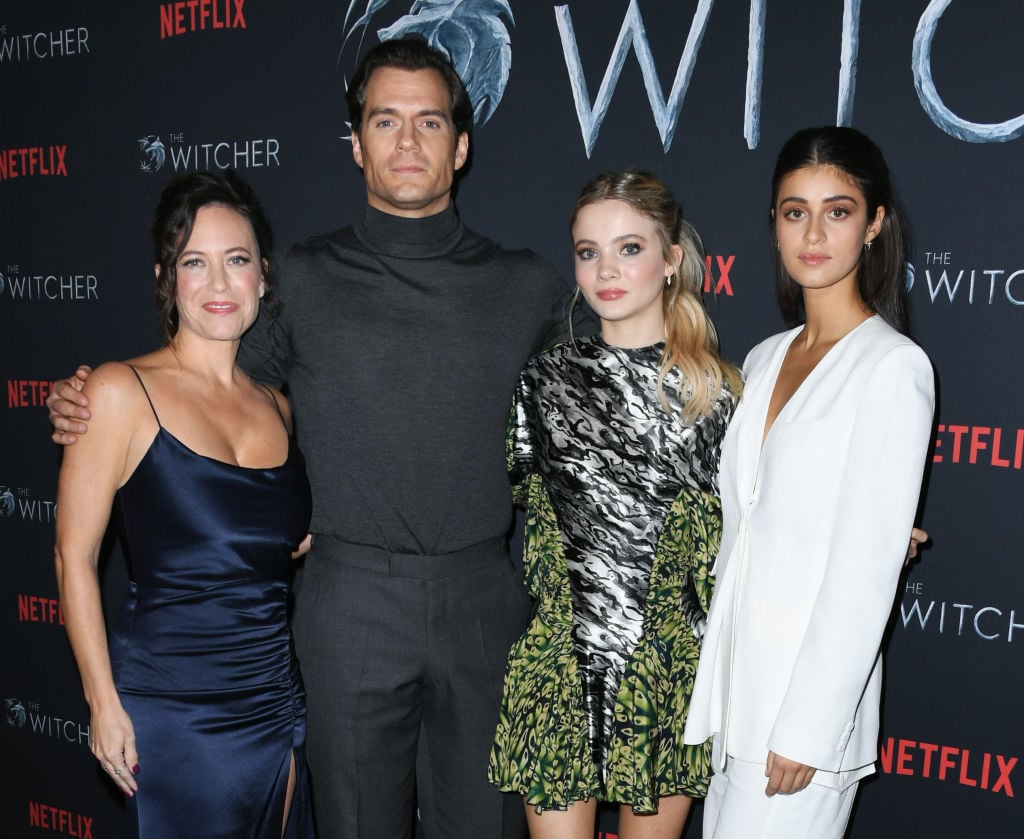 In an interview with the AV Club, The Witcher showrunner discusses why the show might resonate with viewers. According to Hissrich, "there's something [in fantasy] for everyone." Though viewers do want "a touch of escapism", according to Hissrich, they also want to be able to "relate to the journeys of the characters."
The characters and their relationships are important to Hissrich. She told Witcher site Redanian Intelligence, that in season 2 "we get to spend more time with the characters…really building them as individuals, and fleshing out their relationships with one another." When asked by The AV Club about the female characters, she says that the strong female characters "[come] straight from the books." When she met with Andrzej Sapkowski, she told him she was "surprised…by how strong and independent and powerful the women" in the books were.
He replied something about how she had never met his mother. Hissrich also told SFX Magazine, according to GamesRadar, "The worst thing [she and the writers] could do is put all of [their] energies just into season one, and not be thinking about where these characters can grow to." She also wants to " set up stories that really capture audiences for years at a time."
How does Hissrich approach setting up the story of 'The Witcher' for binge-watching?
In an interview with Collider, Hissrich discusses her work with Netflix. With Netflix, "there is a binge model…to consider." Therefore, some people will watch every episode of The Witcher at once. Because of these viewers, Hissrich "can't constantly be repeating things 'cause that would be really boring for them."
She has to "trust that the audience is on that journey." There are some people who will watch an episode and watch the rest later. For these viewers, "each episode needs to feel…satisfying, in and of itself." The episodes also, for the binge-watchers, "[need] to be…building block[s] for something much bigger."
In a similar way, a whole season of the show "has to feel satisfying". A season also has to "be a building block for something bigger." During her interview with The AV Club, Hissrich also discusses writing "binge-worthy" television. In her opinion, "you don't want every episode to have the exact same tone." Because of this, she "really pushed the writers to embrace their own episodes."
She wanted the writers to "bring their own voice" to their episodes. According to Hissrich, "you can watch an episode and go 'ok, that writer's pretty dark.'" Darker episodes will probably include more elements of "gritty suspense or horror." There are also episodes that are "really funny" and others that "are epic adventures."
For Hissrich, "that's one of the best things that you get in television." You get to "run that gamut." And hopefully, audiences feel that the different tones work for the show.