The Woman Robert Plant Had in Mind on Led Zeppelin's 'Ten Years Gone'
If you were looking for lyrics of the "confessional" variety, Led Zeppelin didn't have much to offer. On the band's self-titled debut album, listeners mainly got recycled blues themes and a few warnings to anonymous women who've done the singer wrong.
With "Whole Lotta Love," "The Lemon Song," and "Heartbreaker," Led Zeppelin II didn't stray far from that formula. However, Robert Plant did step back from the castle walls for a moment to sing a love song dedicated to his wife, Maureen ("Thank You").
On Led Zeppelin III and subsequent records, it became clear that Plant and Zep would stay in their comfort zone of mythology, blues women, and other obscure subjects. (Plant sang about walking with his dog on "Bron-Yr-Aur Stomp.")
But that's not to say Zep never got personal. On Physical Graffiti, one of the album's great tracks found Plant singing convincingly about a lost love on "Ten Years Gone." And Plant said the real story came pretty close to that.
Plant had to choose between a woman and his budding rock career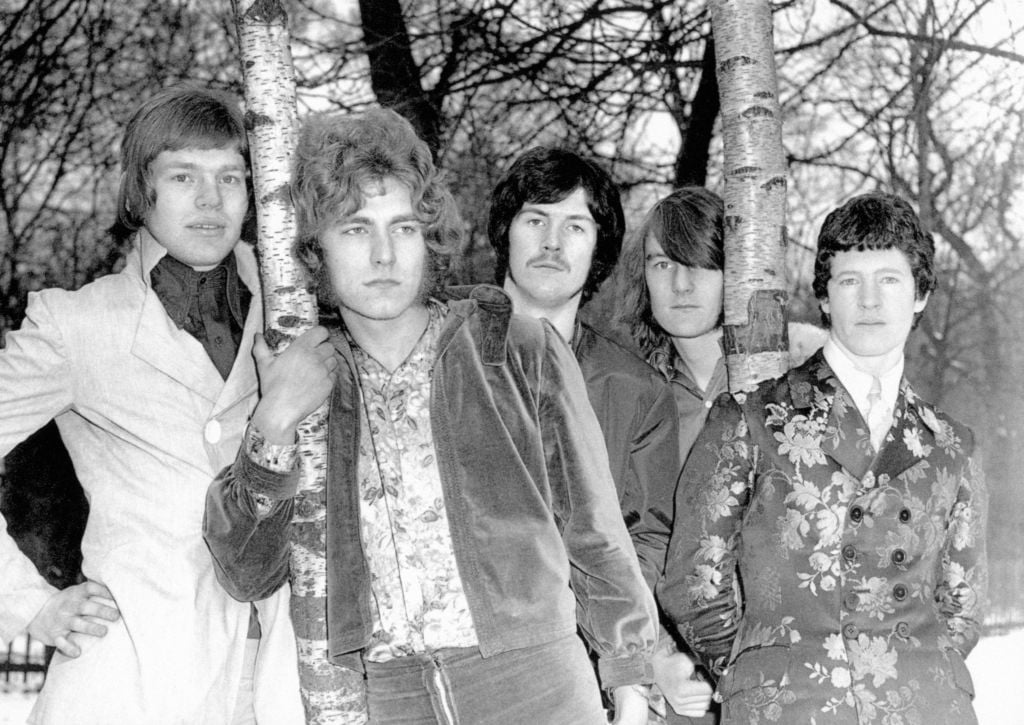 If you follow the lyrics of "Ten Years Gone," a simple story emerges. The singer recalls a love from long ago. Since then, he (the eagle) has left the nest (i.e., moved on), though he stops to think about his love, no matter how much he's changed.
From there, the lyrics take a passionate turn. Instead of musing over two people who parted ways, Plant wails about really needing somebody "bad." It was the best love he ever had, but now he only has the memories.
In a 1975 Rolling Stone interview, Plant told the story behind "Ten Years Gone." At the time (the mid-'60s), he was trying to work his way into the business. But the love of his life gave him an ultimatum. "It's me or your fans," Plant recalled her saying. Plant, of course, chose to keep going.
"She's quite content these days, I imagine," Plant continued. "She's got a washing machine that works by itself and a little sports car … We wouldn't have anything to say anymore. Ten years gone, I'm afraid."
Jimmy Page originally wrote 'Ten Years Gone' as an instrumental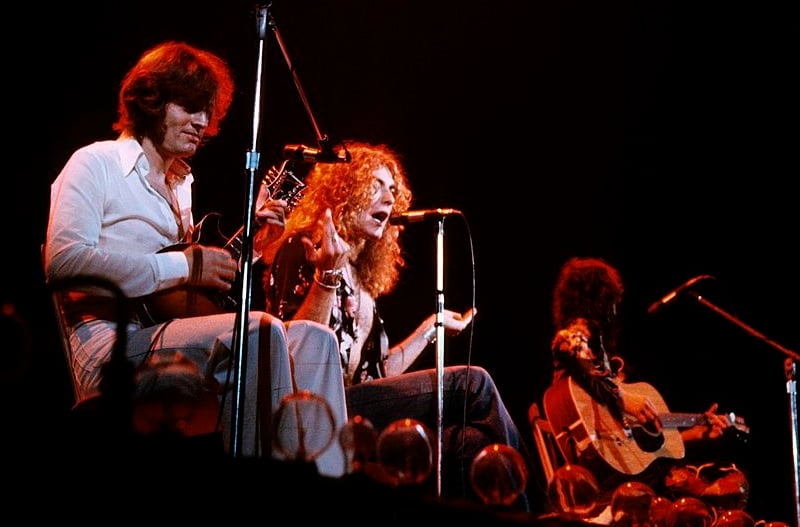 If you're blown away by the arrangement and overall tonal palette of "Ten Years Gone," you can thank the usual suspect, Jimmy Page. As with "The Song Remains the Same," Page originally conceived of "Ten Years Gone" as an instrumental.
According to the authors of Led Zeppelin: All the Songs, Page has five or six guitars playing together at various points of the song. (Page referred to this setup fondly as "an army of guitars.") Otherwise, he couldn't have achieved the sort of depth he got on the track.
Page wanted the song melancholy, so he didn't think words needed to play a part. However, after hearing the lyrics Plant wrote for the track, he thought his singer nailed it.
Without lyrics, we might have gotten a worthy successor to "Beck's Bolero" some eight years later. But with Plant following Page's lead, fans got another Led Zeppelin masterpiece late in the band's run.
Also see: Why Led Zeppelin Had 'the 6th Rolling Stone' Play Piano on 'Rock and Roll'