The Woman Who Helped Design Meghan Markle and Kate Middleton's Wedding Gowns Is Facing Homelessness
Meghan Markle and Kate Middleton's wedding gowns will go down in history as two of the most beautiful pieces in the history of Royal weddings. Their gowns would not have been made possible without the assistance of Chloe Savage. Unfortunately, Savage is now facing homelessness as a result of less business due to the COVID-19 pandemic.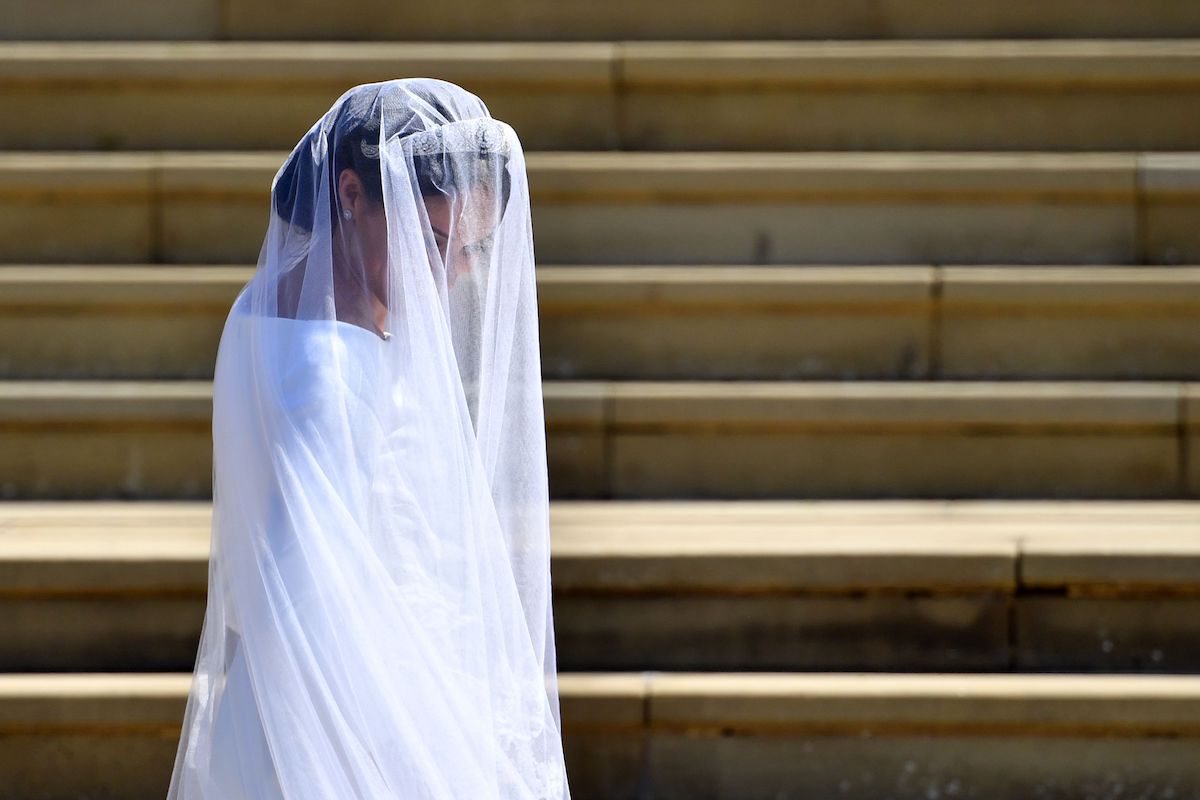 Chloe Savage is a designer who is responsible for the wedding gowns of Meghan Markle and Kate Middleton
Savage is a talented dress designer with a knack for embroidery. Her skills were so impressive that she was picked to help create the wedding gowns for both Meghan, Duchess of Sussex – and Catherine, Duchess of Cambridge.
For Kate's 2011 Alexander McQueen gown, Savage told People Magazine of the experience working, "Kate came in a few times. She was lovely. The usual blushing bride," she said. "She was excited about the dress, nervous about the day, questioning what we were doing… all that sort of stuff."
Related: The Controversy Behind Meghan Markle's Wedding Dress
As for what Savage did for Meghan's gown, she was responsible for hand-stitching California poppies, ears of corn, Commonwealth flowers, and garden flowers onto Meghan's stunning veil.
In addition to helping to create wedding gowns, Savage has worked in theatre, TV, and for couture houses. Some of her work includes creating pieces for Balenciaga and Victoria Beckham.
She also worked as a conservator for The National Trust charity. While there, she was responsible for 40,000 historic textile items at Tyntesfield house in North Somerset.
Savage received her training from École Lesage in Paris.
Chloe Savage says COVID-19 has her under financial ruin and she's facing homelessness
While business was booming at one point for the designer, she tells People Magazine in a recent interview that due to COVID-19 shutdowns across the globe, she's facing unprecedented financial stress.
"It's been horrific," the 43-year-old tells the publication. "We've had all our work literally dry up."
Things have become so bad for Savage that she claims her children have begun to take drastic measures to assist in helping her family get by. Unfortunately, Savage's daughter is now engaging in detrimental behaviors to cope.
"My 14-year-old daughter is skipping meals to save on the food budget," Savage adds. "The stress is getting to her and she is self-harming too. So, she's now going to Child Mental Health Services (CAMHS) to get support."
Related: The Real Reason Why Meghan Markle's Wedding Dress Cost Way More Than $200,000
Savage explains that she began to see a hit at the top of the year before the worldwide shutdown began in March. From there, things grew worse.
"In January and February, we started seeing a lot of our international contracts getting put on hold," she said. "Work just disappeared. People like the National Trust very quickly said they would have to postpone our projects because they knew they were going to have a massive hole in their budget."
To help get through tough times, Savage closed down her studio, laid off her staff, and also took out a $30,000 support loan for small businesses in the pandemic provided by the U.K. The money is drying up quickly and she's now facing homelessness.
"We are now in the position where we have to actually not pay our bills for the first time ever," she said of the situation. "We might make it through to the New Year but we'll then have to sit down and try and grovel with our landlord and go into rent arrears until he decides to start removal procedures."
A GoFundMe page has been created to help support the Savages.