'The Wonder Years': Did Fred Savage and Danica McKellar Ever Date?
The Wonder Years is still a beloved TV series. Did Fred Savage who played Kevin Arnold and Danica McKellar who played Winnie Cooper date in real life?
The Wonder Years is still one of the most beloved TV series of all time. Though it debuted in 1988, the series is set in the 1960s amid Civil Rights Movement, Women's Movement, and the Vietnam War. The coming of age story followed Kevin Arnold (Fred Savage), a 12-year-old boy living with his family in Anytown, USA.
Much of The Wonder Years' plot followed Kevin's relationship with his friend and neighbor Winnie Cooper (Danica McKellar). But did Savage and McKellar ever date in real life?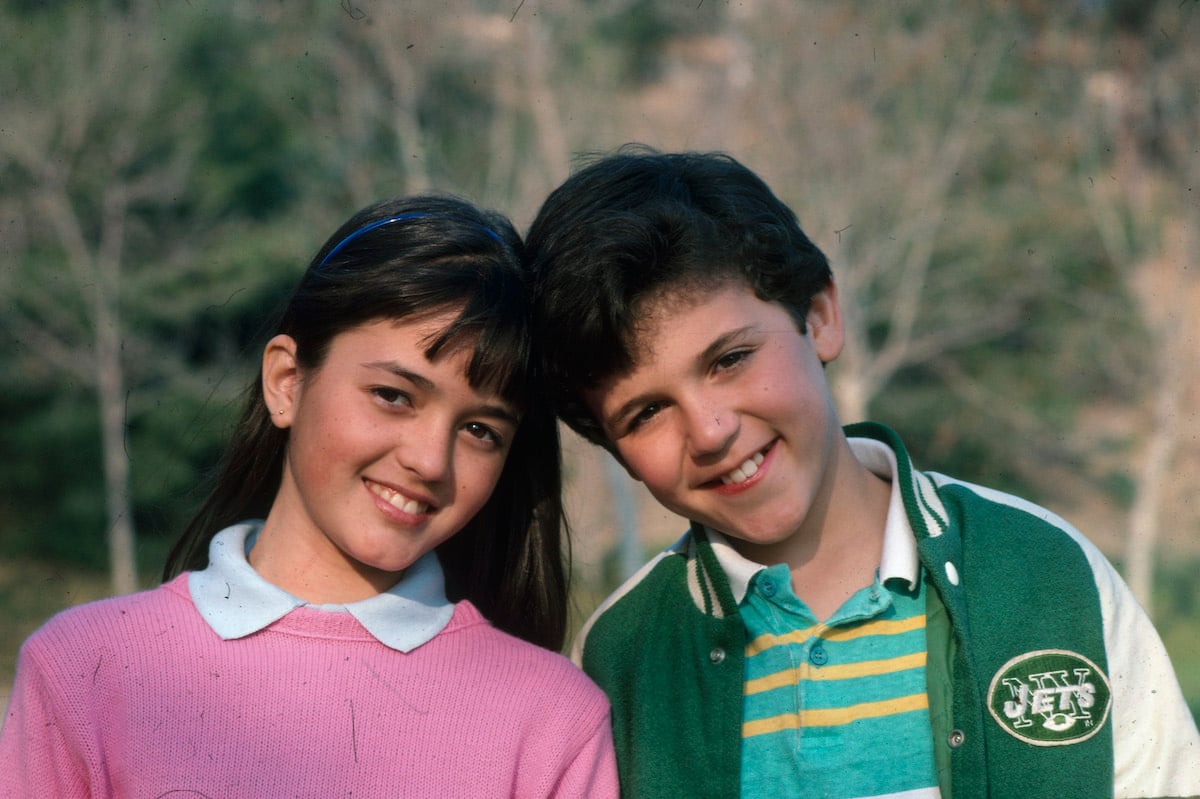 'The Wonder Years' is one of the most beloved TV shows of all time
The 1960's set drama debuted on January 31, 1988, following the Super Bowl, and it was a marvel at the time. Not only did it tackle tough subjects, it didn't have a laugh track, used a single camera set, and had a narrator.
While The Wonder Years wasn't an immediate ratings hit, it was critically acclaimed. Creators Carol Black and Neal Marlens took home an Emmy for Outstanding Comedy Series after just six episodes.
Kevin and Winnie's relationship in 'The Wonder Years' was inspired by real-life
So much of what happened between Kevin and Winnie on The Wonder Years was actually inspired by real-life events. In fact, according to McKellar it often made things a bit awkward when their personal lives seeped into the show. She told Collider,
Kevin and Winnie's relationship was, in some ways, defined by my friendship with Fred and some of the things that we would say. The writers would actually take lines from things that we were saying to each other, off-camera, and put it into the script. There was this whole episode dedicated to, 'Do you like him, or do you like him, like him?' That was an expression that he and I used when we were talking about some guy that I had a crush on, in real life. And then, it showed up in a script, a few weeks later. There were a lot of blurred lines.
Fred Savage and Danica McKellar did have crushes on each other
Though they never officially dated, Savage and McKellar were extremely close, and they did have crushes on one another points while filming the six-season series. In the pilot episode, when Kevin and Winnie share their first kiss, it was the first kiss for Savage and McKellar as well.
"The one good thing about getting your first kiss on camera is that you know for sure it's going to happen," McKellar said told Entertainment Tonight Canada 2014. For his part, Savage remembers being terrified. "We were both really scared and nervous and—and—didn't know what was going to happen or … if we were going to do it right," he revealed.
For the next six years, the duo worked closely together. "I was in love with her for the same reasons every other boy fell in love with her," Savage told People. "You won't meet a sweeter, nicer girl—and she's gorgeous."
McKellar revealed though she definitely crushed on Savage at first, their relationship eventually transformed into a sister-brother bond. "In the beginning, we had a mutual crush," she explained. "Then things went into the teasing stuff and then into a more comfortable, brother-sister thing."