'The Wonder Years' Star Danica McKellar Was Once at the Center of a Harsh Prank on 'Impractical Jokers'
Have you heard of Impractical Jokers? One of the most successful programs on truTV, it's a hidden camera show that follows four lifelong friends as they challenge each other to the most embarrassing stunts and dares. But sometimes, others join in on the fun. One particular episode even featured Danica McKellar from the iconic TV show The Wonder Years.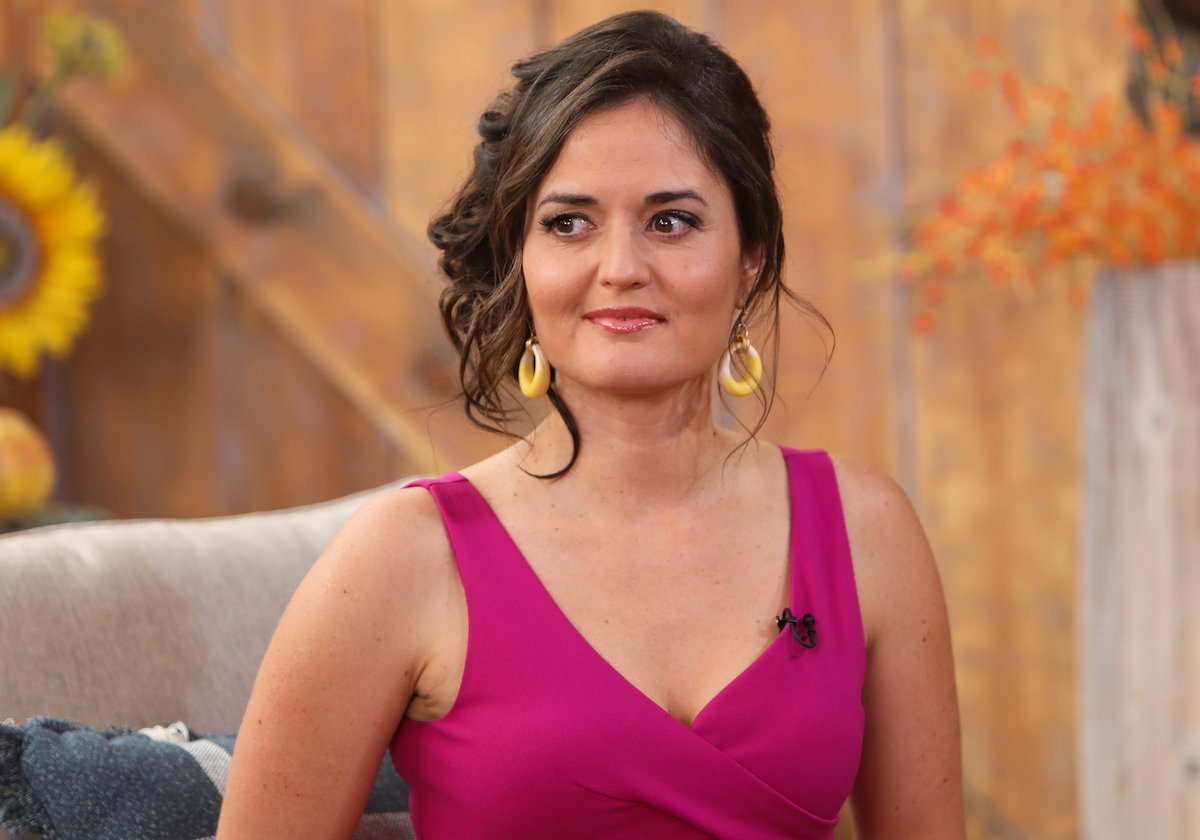 'Impractical Jokers' is a top prank show
Starring best friends Joe Gatto, Sal Vulcano, Brian "Q" Quinn, and James "Murr" Murray, Impractical Jokers chronicles all of their pranks against one another.
Every time someone fails to pull off a challenge, they lose a point. The person who ends up with the most points deducted at the end of the episode has to take a punishment created by the others. Because these are usually super brutal, the jokers will pretty much and do whatever it takes to avoid losing points — and the results are hilarious.
The show premiered in 2011 and was an instant hit, drawing good ratings and a rare 100% rating on Rotten Tomatoes. "[It's] possibly the funniest, most ridiculous show I've seen in years, Linda Stasi of The New York Post wrote in a season one review.
'Impractical Jokers' has featured some really wild punishments
And the punishments on Impractical Jokers have only gotten worse over time. They range from forcing jokers to face their fears and eat gross foods to having them give awkward speeches in front of large crowds and strip down in public.
Lots of viewers would argue that this is the best part of the show, but the jokers say otherwise.
"People enjoy our misery so much, but honestly on those days, the days that you know that you're the one getting it, it's actually not a fun day for the person that's there," Vulcano said in a previous interview with Forbes. "Everybody else is cool, the other three guys."
"When someone else is getting punished you show up, you eat some lunch, you sit back because you're not going to do anything. But when you're the one that has to go, that whole day is a very miserable experience," Vulcano added.
Danica McKellar was once a part of a punishment on 'Impractical Jokers'
McKellar was a part of a 2015 episode, when the jokers called her in to help punish Murr, who had lost a challenge. Murr was greased up, dressed in a thong, and told that he was going to participate in a bodybuilding competition. But his friends had actually arranged for him to interview McKellar, who was Murr's childhood crush.
After being led into a room with McKellar — who played Winnie Cooper on The Wonder Years (1988 to 1993) — Murr's face immediately turned red with embarrassment. Flustered, he stumbled and struggled to get through the questions as McKellar looked on in apparent disgust.
"That was mortifying. Physically embarrassing," Murr said of the experience in a later interview with Channel Guide magazine. "Absolutely destroyed my ego, you know? I had no game whatsoever, and she looked so beautiful, and I looked so not."
Yeah, not cool, guys. Not cool.