The Worst 'Seinfeld' Episode Was So Cringeworthy NBC Had to Apologize
When people think about the worst episode of Seinfeld, they often point to the series finale, which was widely seen but also widely thought of as one of the most disappointing finishes in TV history. However, an episode just before that offended an entire culture.
That would be the infamous "Puerto Rican Day" episode, which prompted an embarrassed NBC to apologize. This was hardly the only time a well-loved program fell short in the eyes of viewers.
'Seinfeld' — the least-loved season finale?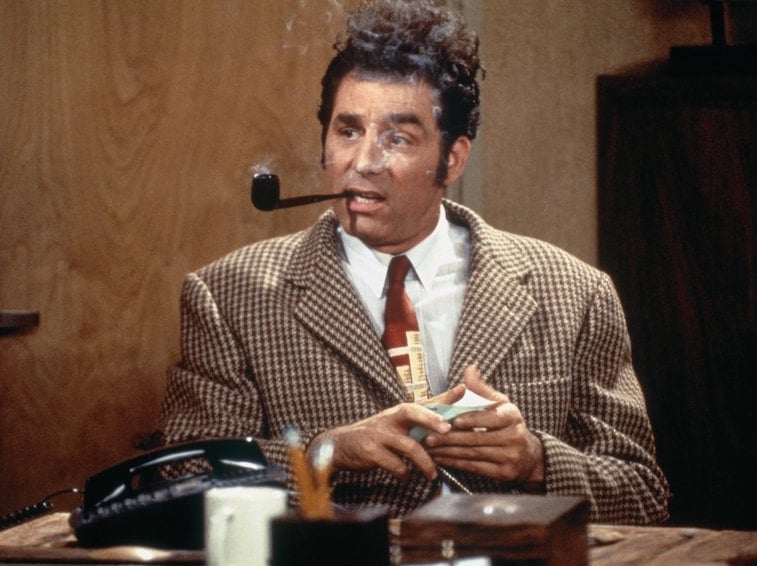 Seinfeld ran for nine seasons on NBC. While the 'show about nothing" got off to a slow start, once it did catch on, it hooked tens of millions of viewers who remember "The Contest," "The Soup Nazi," and many other memorable episodes. Given that pedigree, fans were sure the series finale in 1999 would be something to remember. They were right — but not in the way they thought. 
The last show saw the principal characters are arrested for their failure to follow a Good Samaritan law. In other words, they watched something terrible happen and did nothing about it.
Such things are commonplace now as people use their cell phones to record terrible things without actually trying to help the situation, but this was 20 years ago before cell phones were everywhere. 
The ratings were huge, with more than 70 million people tuning in, and many of them were unimpressed. Ken Tucker, then the TV critic for Entertainment Weekly, wrote that the finale was "off-key and bloated…Ultimately, Seinfeld and David's kiss-off to their fans was a loud, hearty, 'So long, suckers.'"
The disappointment became so ingrained in pop culture that Julia Louis-Dreyfus joked about it on David Letterman's last show – when Jerry Seinfeld was also there. 
'Puerto Rican Day' was nothing to celebrate
The reaction to the finale was mostly disappointment, but the reaction to "Puerto Rican Day' amounted to outrage in some places. In the episode, the principals get stuck in a traffic jam created by the Puerto Rican Day parade.
Kramer accidentally catches a Puerto Rican flag on fire and tries to put it out by stomping on it. An angry mob trashes Jerry's car, and  Kramer remarked that "it's like this every day in Puerto Rico."
According to a New York Times report, then Bronx Borough President Fernando Ferrer, who was Puerto Rican, said the ' episode "crossed the line between humor and bigotry." NBC apologized for the offense, and that particular episode has rarely been seen since.
Other embarrassing TV episodes
There is no shortage of questionable TV episodes that cause their overseers no small amount of grief. Another time an iconic show ran afoul of the Hispanic community was when I Love Lucy ran an episode called "The Ricardos visit Cuba."
That may not be offensive in and of itself, but it aired around the time of the Cuban Missile Crisis in 1962, when the US learned that the Soviets had placed nuclear weapons uncomfortably close to the US coast. 
Even cartoons sometimes run into trouble. Tiny Toon Adventures, the 1990s show that was kind of a junior version of Looney Tunes, aired an ill-advised episode where Hampton and Plucky are shown enjoying an alcoholic drink then getting into a fatal crash. The message was well-intentioned, but the delivery was tone-deaf.
People can argue endlessly over whether shows such as these should ever be aired again. In many cases, they weren't. Sometimes, however, movies and shows of historical import are considered worth preserving as long as they are put in proper context.
There was concern that Disney would censor the crows in the third act of the animated classic Dumbo when the movie went to Disney+. Disney elected not to do so, offering an advisory about "outdated cultural depictions." In many cases, it's better to explain problematic art than pretend that it never existed.