The Writer of 'ELF' Did Not Grow up in a Religion That Traditionally Celebrates Christmas
Ask almost any Christmas movie fanatic what their favorite film is and ELF starring Will Ferrell is more than likely at the top of the list. ELF is a favorite amongst viewers of all ages. Thanks to the film's writer and his love of Christmas movies, ELF exists. But, the writer of ELF was not raised in a household whose religion doesn't traditionally celebrate Christmas.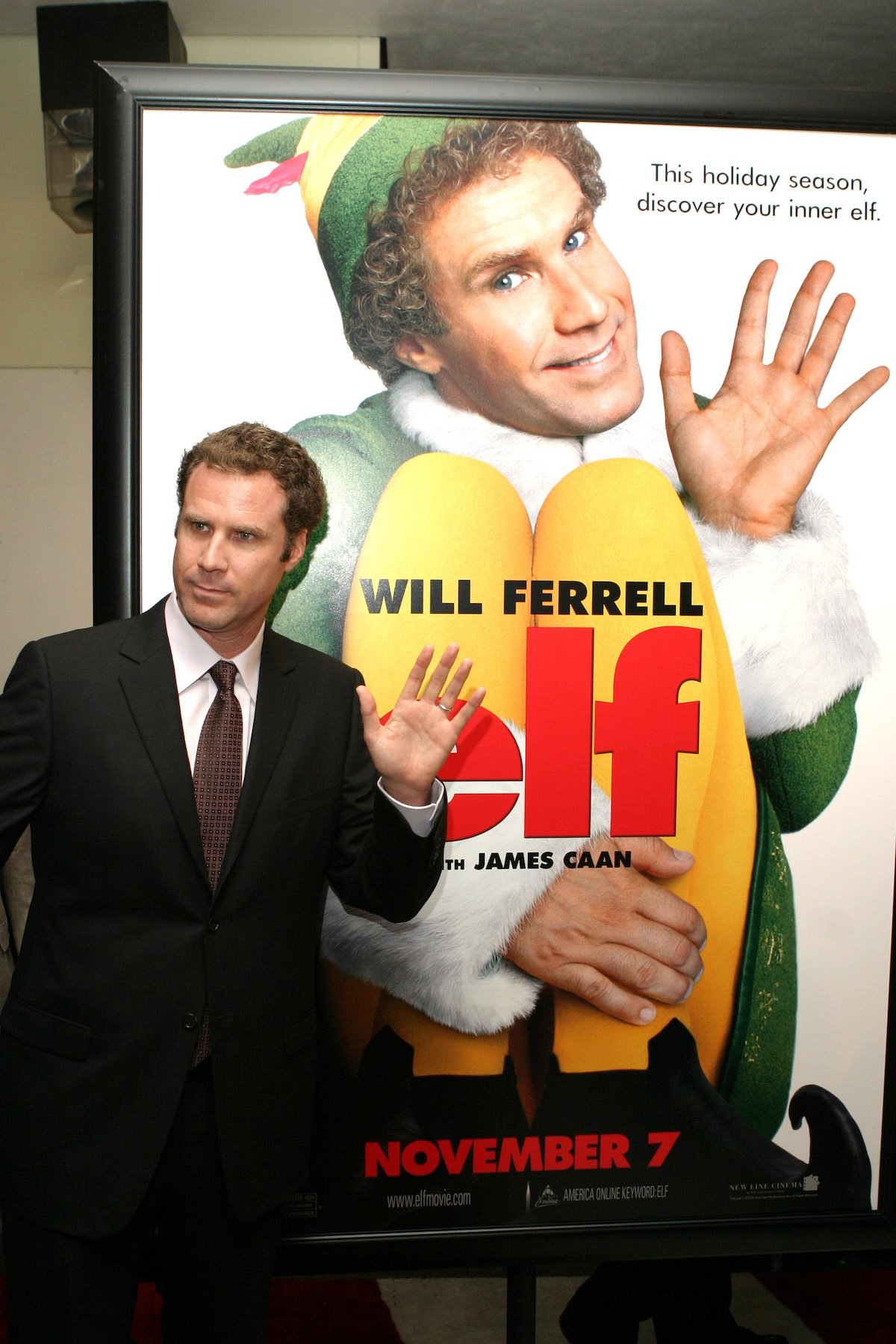 David Berenbaum grew up Jewish and celebrated Hanukkah but also loved the magic of Christmas
Berenbaum grew up in Philadelphia in the late 1970s. Growing up in a Jewish family, he celebrated Hanukkah, an eight-day celebration that begins from the 25th day of Kislev (in December) and commemorates the rededication of the Temple in 165 BC by the Maccabees after its desecration by the Syrians.
Still, Berenbaum loved the magic of Christmas. He explains why the Christmas holiday sparked such a light in him in the Netflix docuseries, The Holiday Movies That Made Us.
Related: 'Elf': Will Ferrell Turned Down $29 Million Dollars To Become Buddy the Elf Again in a Sequel
"Hanukkah was fantastic but there's something special about Christmas," he says in the episode about ELF. "You're running down the stairs and presents are there, it's cold outside, it's warm inside – and I really, really, really love Christmas movies."
Berenbaum's love for Christmas movies extended beyond December 25. He says he watched Christmas movies "around the clock." His adoration for Christmas flicks sparked his own desire to create one.
In 1993, he left Philadelphia for LA with the goal of writing Christmas films. His career didn't get off to a good start, landing a job in a lingerie factory. But his dream never died.
David Berenbaum writes 'ELF' inspired by a variety of themes in his favorite Christmas films, as well as his own experiences
ELF incorporates elements of each of Berenbaum's favorite Christmas films, and even events inspired by his own experiences. In the film, Walter receives lingerie from Buddy as an apology gift. Berenbaum included the lingerie as a nod to his time working in a lingerie factory.
He explains how he came up with the concept of the film in The Holiday Movies That Made Us. While living in LA, he became frustrated with how different celebrating Christmas was in warmer weather.
"LA threw me for a loop at Christmas time because it was hot and weird, so to make myself feel more like home I would rent all of these Christmas movies," he said.
Related: 'Elf' Director Jon Favreau Reveals an Easter Egg He Included as a Nod To a Classic Christmas Movie
While watching his favorite Christmas movie Rudolph The Red-Nosed Reindeer, the idea fo ELF was birthed.
"Rudolph is a misfit, he doesn't fit in and he goes to find out where he belongs," Berenbaum explains. "I simply turned Rudolph into a giant elf…ELF is funny. It was silly and absurd. One of the hallmarks of a Christmas movie is that it has to have a big, big heart. The emotional journey of ELF was always a father and son story."
For Berenbaum, he related to the father and son theme because of his relationship with his own father, who passed away when he was younger. "The emotional drive of the film is the search for the father."
Berenbaum's idea paid off majorly. ELF's release in 2003 became an instant success and holiday classic. The film grossed over $220 million at the box office.