'The X-Files': David Duchovny Wasn't a Big Fan of This Season 3 Episode
The cult sci-fi series The X-Files featured David Duchovny and Gillian Anderson as FBI Agents on the Bureau's freakiest cases. Of all of the episodes of The X-Files, which one made Duchovny say, "Seriously?!"
The X-Files lead cast member David Duchovny didn't like this season 3 'monster-of-the-week' episode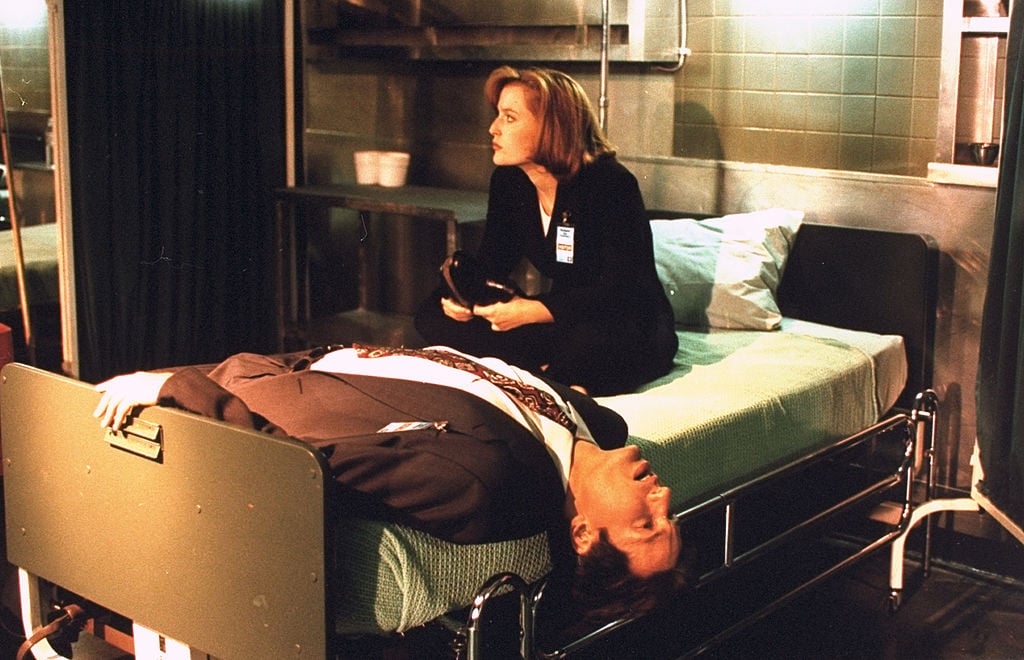 When The X-Files stars, Duchovny and Anderson, did a Reddit "Ask Me Anything" in 2014, they answered several questions from fans about favorite episodes, etc.
In one of Duchovny's responses, he revealed which episodes he wasn't a big fan of.
"Was there ever a plotline that came out of the writers' room that made you stop and say, 'Seriously?'" one Reddit user inquired.
"Some of the one-offs," Duchovny revealed. Many of the "monster-of-the-week" episodes were one-offs, in that they told stories that never came back into the show. (Unlike the mythology episodes, which carried out a UFO-themed plot line over several seasons).
One episode in particular stood out to Duchovny: "the killer cats [episode]."
"Todos los Bichos," the X-Files actor wrote on Reddit. "They were domesticated killer cats." Certainly, that season 3 episode wasn't The X-Files at its finest. But what's doubly hilarious about this answer is that Duchovny even got the name of the episode wrong. (It was really titled "Teso Dos Bichos").
However, in general, Duchovny spoke incredibly highly of the writers on The X-Files on the Reddit thread. His favorite "monster-of-the-week" episode of all time?
"The Host," the season 2 episode where Scully and Mulder are chasing down the Flukeman — one of the creepiest looking monsters the FBI Agents ever discovered. The fluke-monster was actually played by one of the series' writers, Darin Morgan.
For David Duchovny, acting on season 1 was a humbling experience
What many X-Files fans may not know about Duchovny? Before he graced our 90s television screens with his hunky-FBI-Agent energy, he had a dream of being a poet.
Meaning that when he got cast on The X-Files, Duchovny was super green.
"I hadn't done a lot of acting," the actor revealed in an interview with NPR. "I'd done some classes. I'd done a few roles, My [total] time on set? Maybe two months, in my life. And then I had to do it every day for 12 to 14 hours a day, to act."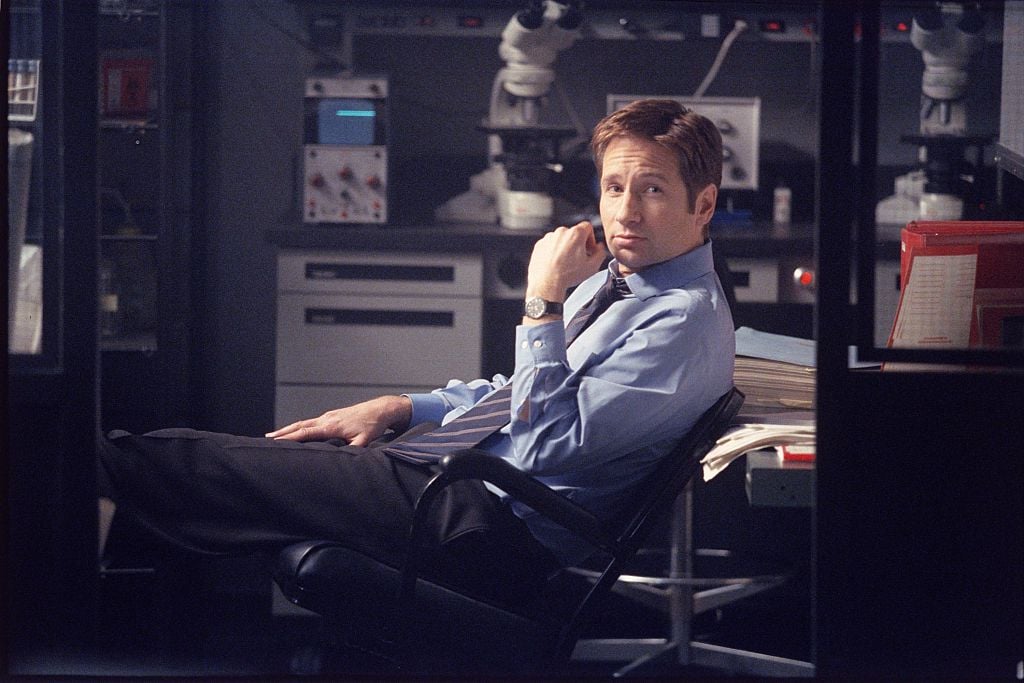 Of course, The X-Files was the actor's "big break." But not in the way that many TV stars approach that term.
"… not in the sense … that it was a huge success," Duchovny admitted, "but in the way I had to go to work every day."
He learned a lot from the intense shooting schedule of network television.
Duchovny, as he told NPR, went "from this idea of limitless potential that you have as a young person — 'Oh, I can do anything! Just give me the chance!'" To "realizing, well, maybe you can't do anything."