'The X-Files': How Gillian Anderson Almost Lost Out on the Role of Scully
The X-Files, the classic 1990s TV series, stars Gillian Anderson as Agent Dana Scully, and David Duchovny as Agent Fox Mulder. While Anderson became famous for playing the science-focused FBI-Agent, network executives at FOX originally wanted someone else to play Scully in The X-Files. You guessed it: they wanted a blonde actress. Luckily, the show's creator fought for Anderson to snag the role.
FOX wanted to cast a different actor for Agent Dana Scully in 'The X-Files' Season 1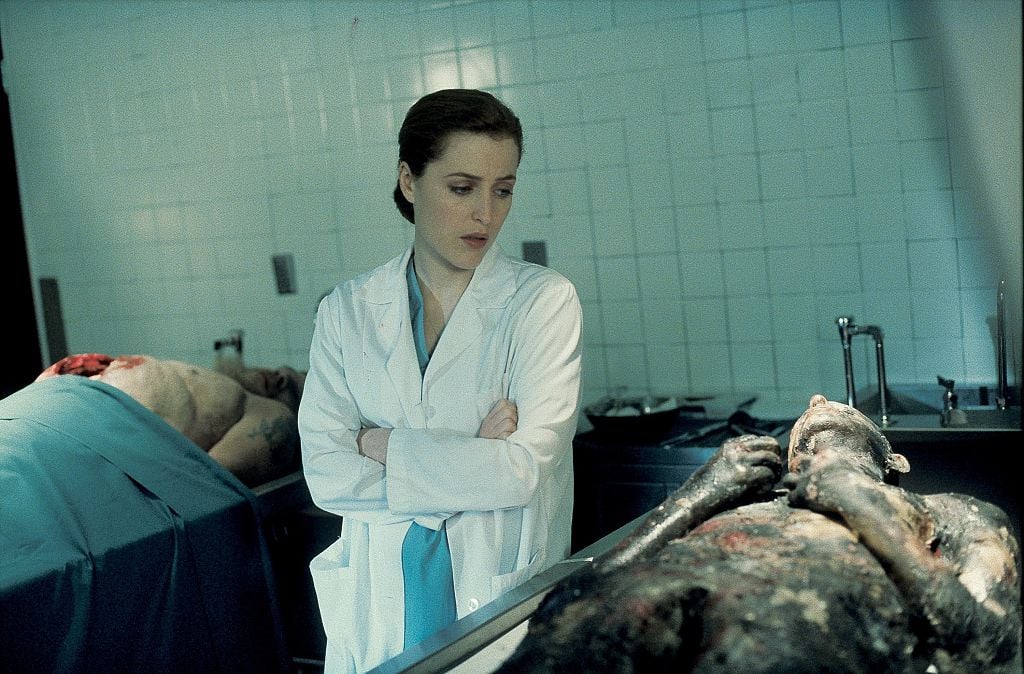 A book titled 100 Most Popular Television Series by 20th Century Fox Television, part of the Focus On series, reported that Anderson "auditioned for the role of Scully in 1993." She described her reaction to reading the pilot: "I couldn't put the script down."
However, she almost lost out on the role. The 24-year-old was a "theater veteran with minor film experience." FOX insisted on casting someone "more established." Either that or they wanted to put an actress in the role who was "taller, leggier, blonder, and breastier."
However, X-Files creator Chris Carter fought for Anderson to play Agent Scully.
"After auditions, Carter felt that she was the only choice. Carter insisted that Anderson had the kind of no-nonsense integrity that the role required," the book continued. Agent Scully is a medical doctor, who relies heavily on science to come to her conclusions. This perfectly juxtaposes Agent Mulder's devout faith in the supernatural. It also makes the actress's "hotness" who plays her pretty inessential. (Not to mention — by most accounts, Anderson is objectively hot).
Carter also has mentioned in interviews that Agent Scully is heavily influenced by the Silence of the Lambs character Clarice Starling. (In the movie, Foster is a redhead, just like Anderson).
And no doubt, the X-Files showrunner made the right choice. Anderson went on to win a Screen Actors Guild Award, an Emmy, and a Golden Globe Award for her portrayal of Dana Scully in the sci-fi series.
'X-Files' actress Gillian Anderson credits creator Chris Carter for his forward-thinking casting decision
Mental Floss also republished Anderson's comments from a Chicago Tribune interview. Anderson gave credit to Carter for casting her, against network wishes. According to the actress, Carter "fought tooth and nail to get me, rather than what used to be the version of women [on] television back then, which was very different."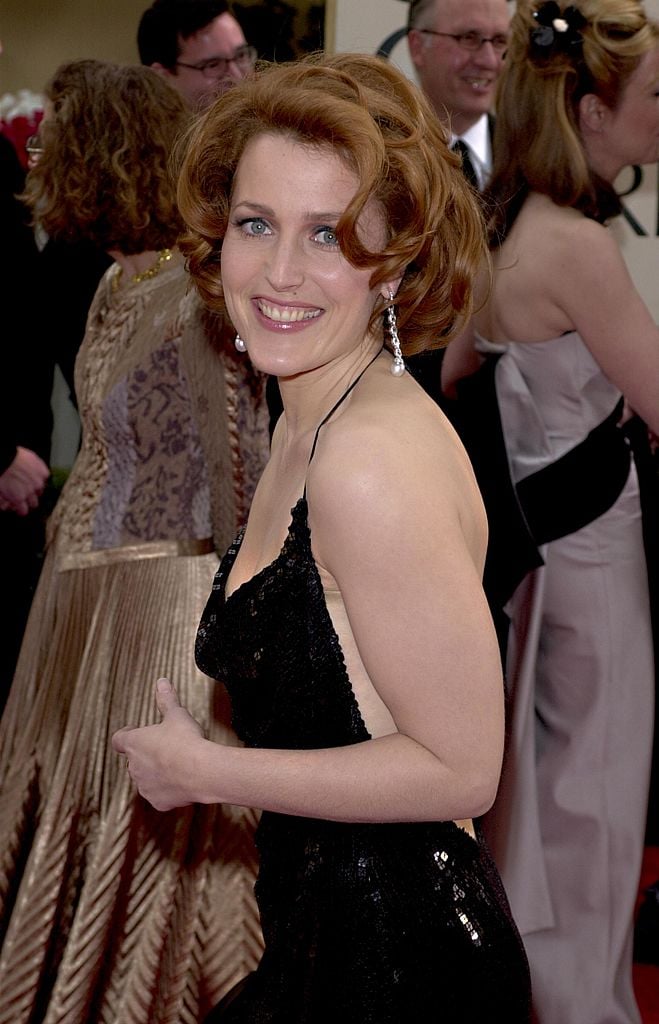 RELATED: 'The X-Files': Why the Hit TV Show Was Predicted to Flop in Season 1
Why was that decision so significant? The X-Files star claims that Carter's casting decision "had an international effect on women and on television." In addition, it affected "how women were not just perceived but how they behaved."
Now, several strong female role models — many who are scientists, like Scully — dominate the network TV landscape. Anderson told the Tribune:
The amount of things you see right now where they even just have a male and female as investigators. It's almost a joke. It's like, somebody should come with something different now!
Despite Anderson's stunning performance as Agent Scully, she did come up short when it came to one thing.
Agent Scully came up short on one thing — her height
Anderson and Duchovny have perfect chemistry on camera in The X-Files. However, part of that magic was manufactured. According to Ranker, Anderson often had to stand on a box while shooting The X-Files. (Per the site, is Duchovny is 6″0″, but Anderson is only 5'3″.)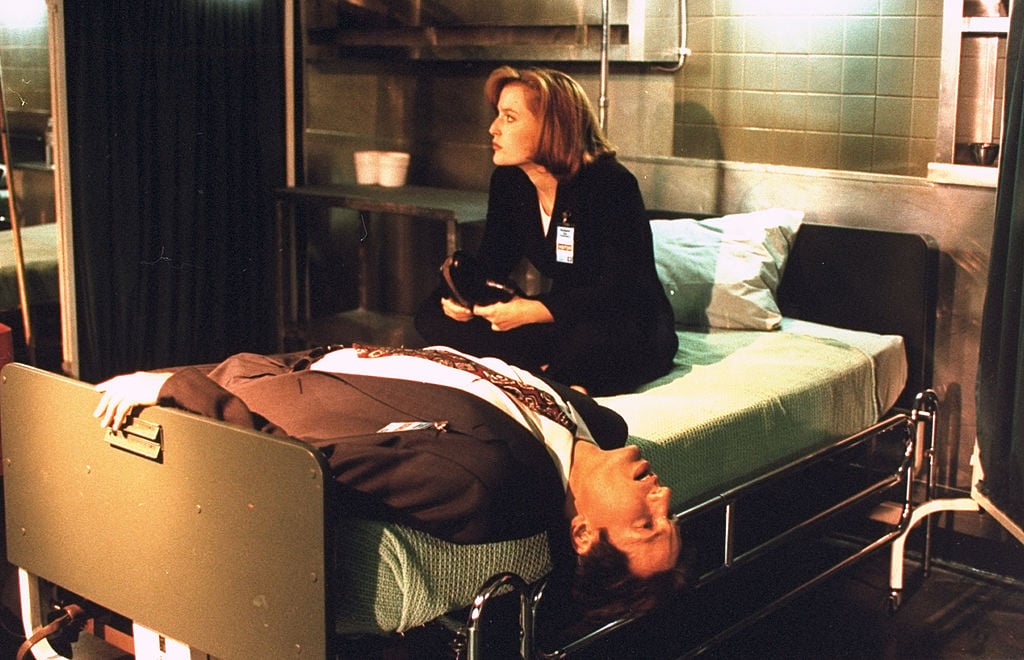 "For many of the scenes in which Mulder and Scully stood face to face, Anderson would stand on a box to compensate for the nine inch height difference with co-star Duchovny," the publication reported.
The X-Files is currently streaming on Hulu.
RELATED: Things You Probably Didn't Know About 'The X-Files'