The Yardbirds Song That Showed Jimmy Page Already in Zeppelin-Era Form in 1967
Even if Jimmy Page had quit music before forming Led Zeppelin, he could have laid claim to a solid career in the music business. By 1964 (before he'd turned 21), Page had played on the A Hard Day's Night soundtrack, backed up Pete Townshend on the first Who single, and worked on Kinks records.
But Page wasn't done as a session guitarist. In 1966, music fans heard him play the solo on "Sunshine Superman," Donovan's No. 1 single. (He also played on "Hurdy Gurdy Man.") Two years later, Page again took the lead on Joe Cocker's UK No. 1, "With a Little Help From My Friends."
By that time, Page had one foot out the door of session life and was beginning to work in bands of his own. When he joined The Yardbirds (with his friend Jeff Beck on guitar) in '66, Page started seeing a way out.
And when Beck left the group later that year, Page found himself with a band he could run with as the sole lead guitarist. On 1967's Little Games, it was clear the Yardbirds' new guitar ace was destined for great things.
Jimmy Page delivered 2 riveting solos on 'Smile on Me'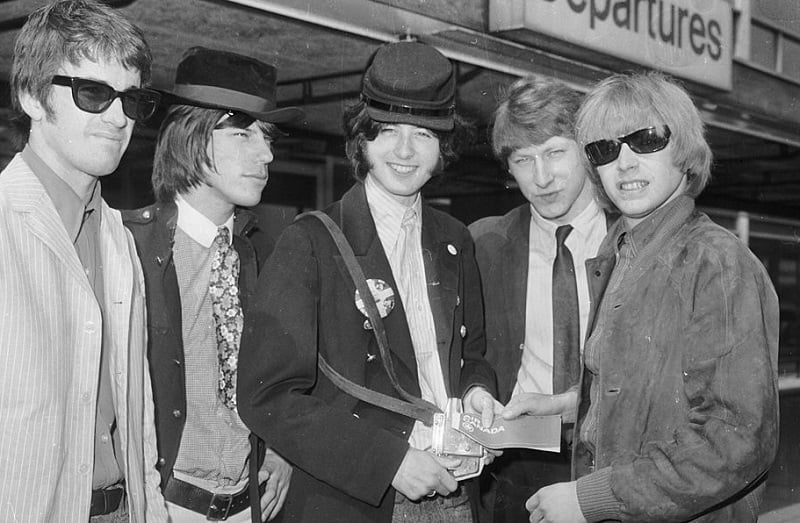 Page and Beck basically grew up together on the London rock scene, and they continued hanging out after Beck joined up with The Yardbirds, replacing Eric Clapton. According to Page, he (Page) had actually been offered Clapton's job in the band earlier but declined.
However, Page did eventually join The Yardbirds after bass player Paul Samwell-Smith abruptly quit one night after a gig. Instead of moving someone else to bass, the band decided to slot in Page on bass until they'd found a replacement.
Soon after, The Yardbirds began featuring Page and Beck both on guitar. But the dream didn't last long. In October '66, while on tour in America, Beck left the band, leaving Page as the sole guitarist. Early in '67, the band headed back into the studio to try something different with Page on guitar.
That Yardbirds album, Little Games, didn't exactly wow the critics. But it was far from a throwaway. On "Smile on Me," Page unleashed a pair of heavy solos you might call proto-Zeppelin.
This Yardbirds era served as a bridge to Led Zeppelin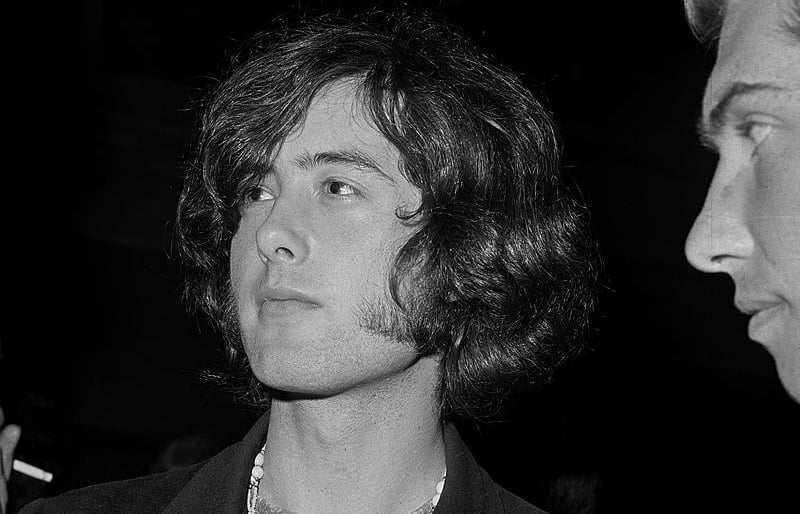 Led Zeppelin fans who dig into Little Games, which turned out to be the last Yardbirds LP, are bound to recognize some material (and players) from Zep's explosive debut album.
You can start with the title track, on which future Zep member John Paul Jones played bass (and arranged the string part). Jonesy also played bass on "Goodnight Sweet Josephine," "No Excess Baggage," and "Ten Little Indians."
On "Think About It," a single the band recorded before parting ways, you might notice another Zep connection. In his guitar solo, Page deploys a few licks he later used on his explosive "Dazed and Confused" solo. (Imagine Robert Plant moaning on top of the lead part.)
Indeed, when The Yardbirds split, Page salvaged what he could for his new band. That included several songs and Jones, his session bass player and arranger. Once they added Plant and John Bonham in 1968, things took off rather quickly.
Also see: The Pink Floyd Album That Sold Better Than Any Beatles or Zeppelin Record