'The Young and the Restless' Star Melody Thomas Scott Details Her 2014 'Complete Neurological Breakdown'
Melody Thomas Scott is a big part of 'The Young and the Restless'. In 2014 Scott endured a 'complete neurological breakdown'. What happened?
One of the biggest stars of The Young and the Restless, Melody Thomas Scott, just celebrated over 40 years on the show. Scott was cast for the role of Niki Reed in 1979, and the rest is history. Some may not know that Scott's health took a turn in 2014, which pushed her iconic career to the wayside. Luckily she persevered and overcame. Here's her harrowing story.
Melody Thomas Scott has played Nikki 'Reed' Newman for over 40 years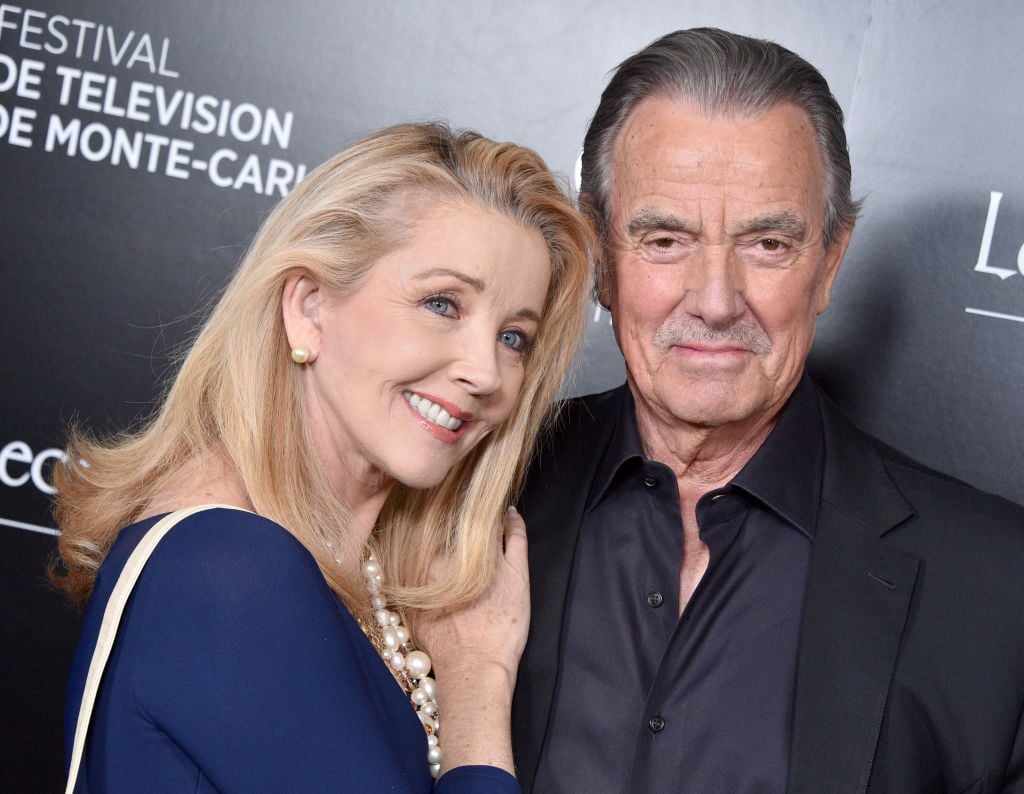 According to Melody Thomas Scott's website, the actress was cast as Nikki Reed on The Young and the Restless in February 1979. Though she's been acting since the age of three, Y&R is arguably where she made a name for herself.
Scott has appeared on countless TV shows, films, and commercials. She was a professional model and did theater. There's little Scott hasn't done to keep her career going strong.
During her time on Y&R, Scott has appeared in 2,624 episodes to date. Only five other Y&R actors have filmed more episodes: Sharon Case, Joshua Morrow, Peter Bergman, Eric Braeden, and Doug Davidson.
Starring on CBS's No. 1 daytime drama means Scott's character has been married a total of 11 times, according to CBS. In order of marital status, Nikki exchanged vows with Greg Foster, Kevin Bancroft, Victor Newman, Jack Abbott, Dr. Joshua Landers, Victor Newman, Victor Newman (again), David Chow, Deacon Sharpe, Jack Abbott, and Victor Newman. 
In 40 years, Scott has become a Y&R staple for fans all across the world. It's hard to imagine the show without Nikki. Still, there was a time Y&R almost re-cast Scott while she worked through a terrifying health scare.
Here's how Scott described her breakdown, and how she healed
In 2014, Scott took to social media to describe what happened when a minor health scare turned into a dangerous one. In a post she titled "Prescription For Madness," Scott explained having a reaction to prescription drugs that led to a "complete neurological breakdown."
"I had been sick with a sinus infection for a couple of weeks, which also included a hellish cough. I had already missed some work, which, in my business, you had better be half dead to call in sick. I was. At least I felt like I was," she shared in a Facebook post.
"I had a constant fever, had no energy, was very pale, and just couldn't beat this thing. For reasons too complicated to go into here, I found myself with no personal physician at this time in my life. The previous week I had found a week's dose of the antibiotic, Zithromax, in my medicine cabinet and happily started taking it, thinking I would finally feel better. I finished it. I felt better for a day or two, then plunged into feeling worse than ever"
She explained she'd been given prescriptions she'd never taken before and her body had a severe reaction.
"I couldn't walk. I lost my sense of taste. My heart rate went so low when I was in the hospital, they thought that I would die. Even after I got out, I was still hallucinating, and I wasn't able to work for weeks," Scott detailed via Closer Weekly.
"The medical community said around 0.01 percent of people might have this reaction. But seven people we knew had had this same reaction. Slowly I got better by going to an herbalist and an acupuncturist and doing yoga," she added.
Scott is speaking out about prescription drugs
The Y&R actress missed enough work during her health scare that they were close to hiring Jessica Tuck to temporarily fill the role of Nikki, according to Daytime Confidential.
Luckily, Scott endured a long recovery time but she eventually got back to work. She now hopes her post and tweets can, "hopefully change the attitudes of MDs and pharmaceuticals and the outcomes of innocent patients steadfastly following instructions, not prepared to end life as they know it," as stated in her post.
"If anyone reading this saga knows of someone who has gone through the same experience, please let me know," she said. "This is an issue that needs to be talked about, not swept under the rug, and certainly not allowed to continue to happen."
It's been six years since the ordeal. Scott is better than ever, staking her claim in daytime dramas, forever.
The Young and the Restless airs weekdays on CBS.