'The Young and the Restless': 3 of the Best Storylines of 2021
The Young and the Restless' storylines generated a lot of attention this year. Of course, there were a few horrible plots, such as the surrogacy storyline. Yet, the show did have its good moments. Let's take a look at three of the best storylines from 2021.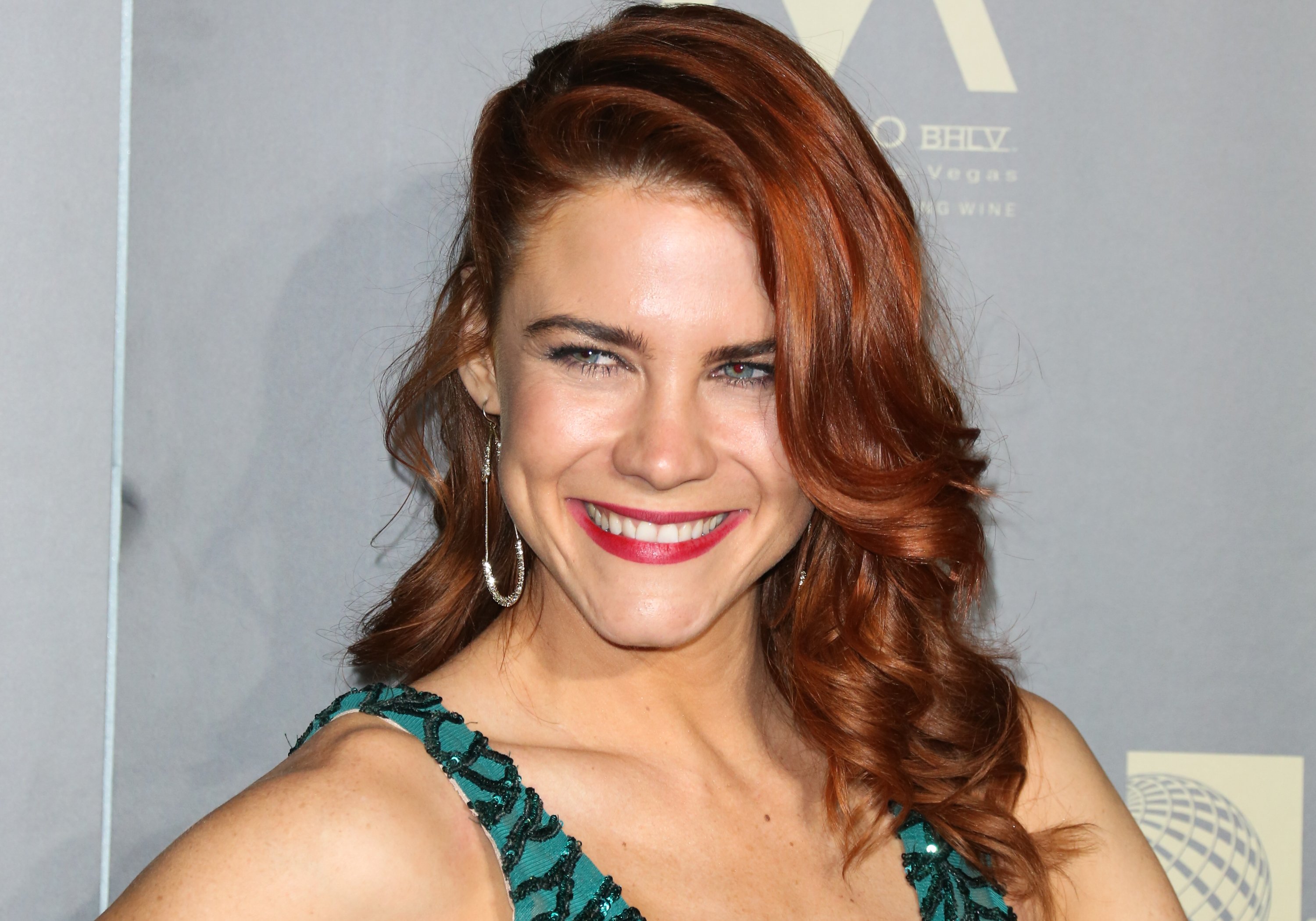 'The Young and the Restless' Adam Newman and Sally Spectra's romance storyline is a hit
Romance storylines are a significant part of The Young and the Restless. There were many break-ups and new relationships this year. One couple that's the talk of the soap opera community is Adam Newman (Mark Grossman) and Sally Spectra (Courtney Hope).
RELATED: 'The Young and the Restless': Fans Support a Sally and Adam Romance
After her scheming cost Sally her job and boyfriend Jack Abbott (Peter Bergman), she was down on her luck. However, she received a second chance thanks to Adam's generosity. Sally and Adam's work relationship appears to have taken a personal turn. Although Adam insisted they keep things professional, he can't help falling for the redhead fashion designer.
Adam and Sally have won over the audience. As the town pariahs, fans are thrilled to see these two become a couple and bring out the best in each other. Whether they're on the road to redemption or scheming again, Adam and Sally are the show's must-watch duo. As one Reddit user stated, "They have so much chemistry and it's cool to see a couple that actually is fun and has some potential."
Chelsea Lawson becomes a villain
Chelsea Lawson (Melissa Claire Egan) debuted on The Young and the Restless as a con artist. But as the character became a significant part of the show, writers switched her to a heroine. Although she became one of Genoa City's resident good girls, fans grew tired of her nice personality.
This year, viewers got their wish when Chelsea returned to her bad girl roots. Chelsea's new sinister side came through with a huge force when she plotted revenge against Adam and Sharon Newman (Sharon Case). Chelsea poisoned Rey Rosales (Jordi Vilasuso) and framed Adam for the crime to get back at her husband.
RELATED: 'The Young and the Restless': Chelsea Brings Excitement With Genoa City Return
Chelsea thought she'd get off scot-free since, but Victor Newman (Eric Braeden) thwarted her plan. With Victor's help, she managed to escape jail time, yet she briefly stayed at Fairview. After being away visiting her mother, Chelsea's back in Genoa City and ready for a fresh start. Yet, Chelsea's villain side will undoubtedly continue as she and Sally fight over Adam.
Faith Newman's teenage angst
The Young and the Restless know how to write drama for any character, no matter their age. This year Faith Newman (formerly Alyvia Alyn Lind) experienced plenty of angst for a teenager. The girl's life was the center of attention after Billy Abbott's (Jason Thompson) expose on Adam revealed Faith had been kidnapped as an infant. Faith was furious at her Sharon for keeping it a secret and allowing Adam to remain in their lives.
Having this secret come out in public led to Faith being bullied by her classmates. The teen began drinking and disobeying her parents by sneaking out of the house. Faith's problems worsened when her former pal Jordan (Madison Thompson) catfished her into believing she had a secret admirer. Upon discovering the trick, Faith stole a bottle of vodka and a truck from her grandparents.
Faith got into a car crash but was rescued by Adam. He'd save her life again when Faith needed a kidney transplant, and Adam was the perfect match. In the midst of Faith's storyline, Lind left the role and was recast with Reylynn Caster. Both girls gave phenomenal performances in the story, and there's bound to be more drama coming for young Faith.