'The Young and the Restless': 3 Reasons Dylan McAvoy Could Return
Many 'The Young and the Restless' characters have come and gone throughout the decades. One character who may be on their way back is Dylan McAvoy. With Steve Burton reportedly exiting 'General Hospital,' speculation is he'll return to the CBS soap opera. If so, here's 3 reasons Dylan might return to Genoa City.
The Young and the Restless might be welcoming back beloved hero Dylan McAvoy (Steve Burton). With Burton reportedly leaving General Hospital, fans are curious if he'll pop back up in Genoa City. It's been four years since his departure, and the show left the door open for a possible comeback. Here are three reasons why Dylan's return could happen soon.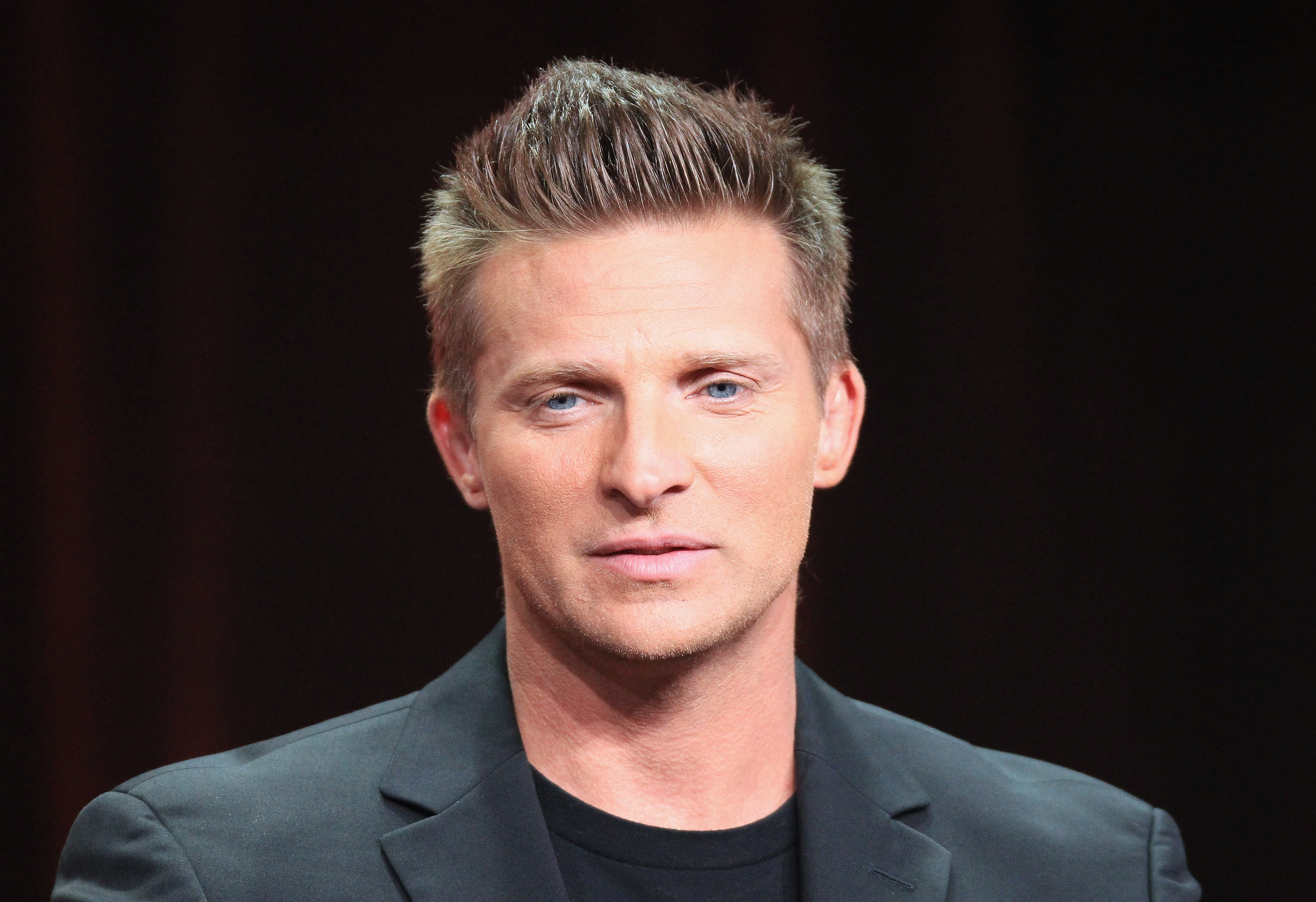 'The Young and the Restless' Dylan McAvoy reunites with Sharon Newman
Dylan's love life was often a central storyline during his four-year run on The Young and the Restless. Of course, his relationship with Avery Bailey Clark (Jessica Collins) brought him to Genoa City. The couple reunited; however, they eventually broke up.
Dylan later marries Sharon Newman (Sharon Case), whom he befriended upon his arrival in town. Sharon becomes pregnant but later miscarries and doesn't tell Dylan. During Sharon's stay in Fairview, she's tricked into believing she's still pregnant by Sandra Allen (Elizabeth Bogush). Sharon "gives birth" to a son named Sully, who is Nick Newman (Joshua Morrow) and Sage Warner's (Kelly Sullivan) son.
When the truth about the baby switch comes out, the couple is forced to give Sully, aka Christian Newman (Alex Wilson), back to Nick. Despite the heartache and betrayal, Dylan stays with Sharon. However, they divorce after Dylan goes into witness protection after his undercover mission is compromised.
Since Dylan's departure, Sharon's moved on and is currently married to Rey Rosales (Jordi Vilasuso). However, fans sense little chemistry between Sharon and Rey and feel she needs a better love interest. Dylan and Sharon were popular with fans, and a reunion between them would be sweet. It'd also add drama with Sharon's conflicted feelings over both men and Nikki Newman (Melody Thomas Scott) opposing her son's relationship.
Reclaims his job at the Genoa City police department
Dylan is a former Army veteran who found a new job at the Genoa City police department. As the son of Detective Paul Williams (Doug Davidson), Dylan took his work seriously. The father and son were working on a big case before Dylan went into hiding.
But with Dylan returning, he can now return to his regular job. However, there's one catch. Rey has replaced Paul as the new head detective at the police station, yet fans question his skills. The Young and the Restless needs a more reliable, and Dylan fits the mold.
Helps captures Ben "Stitch" Rayburn
During his time on The Young and the Restless, Dylan was reunited with his pal Dr. Ben "Stitch" Rayburn (Sean Carrigan). Like Dylan, Stitch is a former Army veteran who starts a new life in Genoa City. However, Stitch's life was filled with heartbreak, which consisted of losing his and Abby Newman's (Melissa Ordway) baby and his son Max Rayburn's (Jared Breeze) illness.
Stitch returned to The Young and the Restless in June 2021, revealing that all is not well with the doctor. After reconnecting with Abby, Stitch kidnapped Mariah Copeland (Camryn Grimes), who was carrying Abby's baby. When evidence pointed to Stitch being the suspect, he confessed and took Abby to Mariah's hideout. However, he escaped before the police could arrest him.
With Stitch still on the lam, Dylan could be brought back to search for his friend. Dylan knows the pain Stitch's going through and can help his buddy through this challenging time. This storyline would be an excellent way to redeem Stitch and add drama to Dylan's life as he clashes with Sharon and Mariah.