'The Young and the Restless': 5 Burning Questions That Need to Be Answered During the 2021 Fall Season
With its penchant for romance and drama, it's no surprise The Young and the Restless is famous. The CBS soap opera has been entertaining viewers with riveting storylines for over four decades. Although the show has received criticism for its recent work, fall sweeps is a chance to start fresh. As the show embarks on the new season, here's a list of questions that need answering.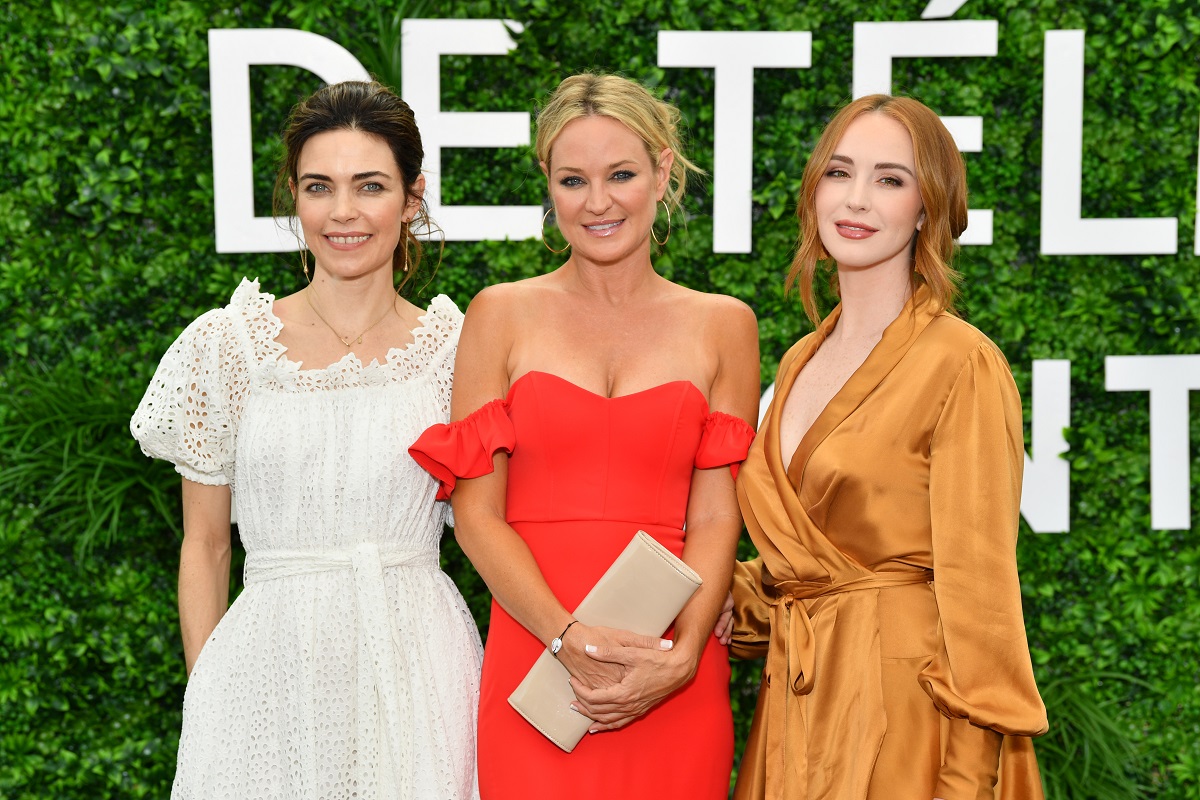 Will 'The Young and the Restless' finally reunite Adam Newman and Sharon Newman?
The Young and the Restless has been teasing an Adam Newman (Mark Grossman) and Sharon Newman (Sharon Case) reunion for a while. Viewers sense the chemistry between the characters and would love nothing more than to see them as a couple. However, the writers have yet to pull the trigger on a Shadam reunion.
Fans are growing restless with the show's direction for the couple. On Twitter, viewers expressed their displeasure with the writing. "Let's just cut the games and put these two together," wrote one user. Another commenter chimed in with, "Sharon needs to make up her mind lol, either Adam is part of her life, or he isn't!"
The Shadam reunion hints have been going on for over two years. It's time the show decides what to do with the couple, and hopefully, the answer will come soon.
Will Sally Spectra be Adam Newman's new love interest?
Adam's two great loves Sharon and Chelsea Lawson (Melissa Claire Egan), will always remain a part of his life. But the Newman Media CEO might be ready to move on. Recently, The Young and the Restless has explored a possible romance between Adam and Sally Spectra (Courtney Hope).
The two shared a steamy kiss after the Newman Media launch party. Although their liplock sparked feelings in Sally, Adam put an end to their budding romance. With the two working together, it's going to be hard to resist their urges. Sally will have tough competition from Adam's other ladies. But it's Chelsea who she needs to keep an eye on. Ms. Lawson isn't going to be pleased with Sally stealing her job and her man.
What is 'The Young and the Restless' doing with Chance Chancellor?
If one character is needed back on the canvas, it's Chance Chancellor (Donny Boaz). The character was last seen in February when he left for a secret mission. In his absence, his wife Abby Newman (Melissa Ordway) continued with plans to have a family. With the assistance of Mariah Copeland (Camryn Grimes) and Devon Hamilton (Bryton James), Abby and Chance have a son named Dominic.
Although this would be an excellent time for Chance to return, the show seems in no rush to bring him back. Chance can't stay away forever, and eventually, the soap will need to make a decision. Either recast Chance or kill him off.
Nick Newman or Jack Abbott, who will Phyllis Summers choose?
One of The Young and the Restless' most iconic love triangles is returning. Phyllis Summers (Michelle Stafford) is torn between Nick Newman (Joshua Morrow) and Jack Abbott (Peter Bergman). Currently, Phyllis is dating Nick and is happy with him, or so she believes.
After Jack confesses he's still in love with her, Phyllis is questioning her feelings. But she isn't the only one. Nick, too is having doubts after Sally revealed Phyllis and Jack were spending time together. Although Phyllis claims she's committed to Nick, she can't deny the bond she shares with Jack.
Are Billy Abbott and Victoria Newman headed for a reunion?
Billy Abbott (Jason Thompson) and Victoria Newman (Amelia Heinle) have moved on since their divorce. Billy is dating Lily Winters (Christel Khalil), while Victoria is engaged to Ashland Locke (Richard Burgi). However, Victoria's wedding plans may come to a crashing halt thanks to her ex.
Billy's dug up dirt on Ashland, and Victoria's in for a shock when she realizes her fiancé is keeping secrets. As Billy delves deeper into his research, his motives are called into question. Many fans suspect Billy still loves Victoria and doesn't want her to marry Ashland. Given Billy's past, his plan could go either way. But some fans are hoping the payoff will be a Billy and Victoria reunion.