'The Young and the Restless': 5 of the Soap's Wildest Love Triangles
Scandals in Genoa City are nothing new, and the characters on The Young and the Restless constantly find ways to do each other dirty in business, health, relationships, and death. But it's those storylines that make the soap so juicy.
Part of the draw of Y&R is watching love stories unfold, collapse, and violate. For decades, the love triangles on the show have kept viewers glued to the screen, and we're highlighting some of the daytime soap's most epic.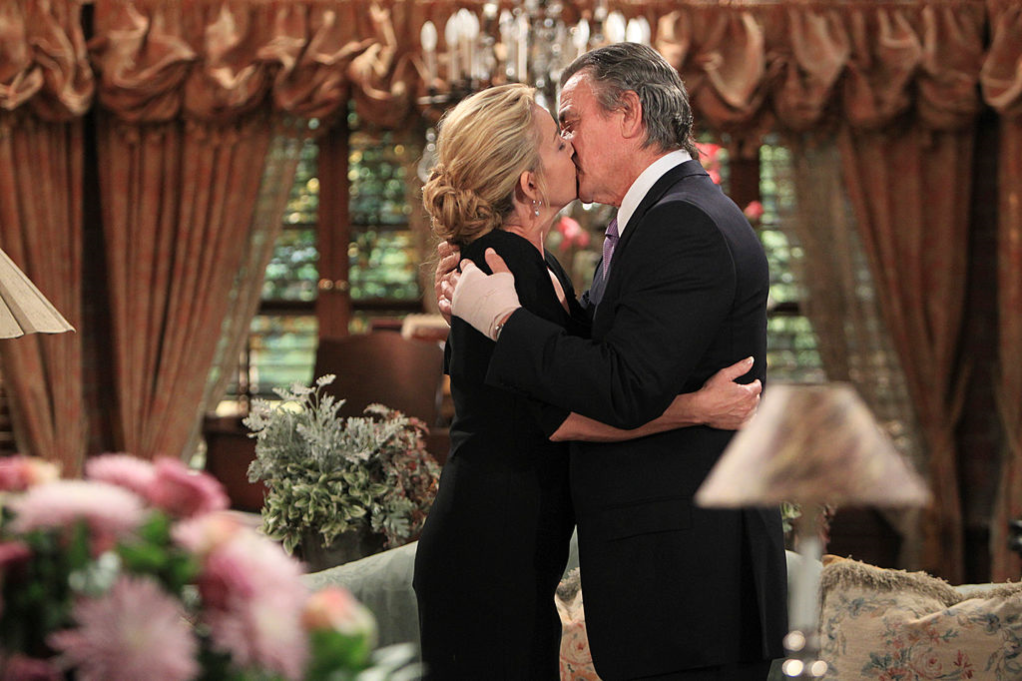 Nikki, Victor, Ashley
As much as Victor and Nikki loved each other, they always seemed to allow their hearts to wander. Victor had an affair with Ashley Abbott while married to Nikki, and it led to a pregnancy.
He eventually chose Ashley and married her, but then went back to Nikki. In the middle of that, Ashley had a secret abortion.
Victor, Nikki, Jack
Each one of them have had multiple flings and marriages over the decades, but one of the most famous triangles happened with Victor, Nikki, and Jack.
It was the early '90s when Nikki found herself running into the arms of Jack Abbott, Victor's business rival. Aware of Victor's affections for Ashley, Nikki's pain and jealousy led to her and Jack's tryst.
Jack was looking to get back at Victor for taking over Jabot, but he fell in real, genuine love with Nikki, and the two eventually married. It lasted for a few years before Nikki and Victor reconciled and she left Jack. Maybe it's more of a love square than a triangle?
Sharon, Nick, Phyllis
Considered one of the longest-running sagas of Y&R, the triangle involving Nick Newman, Phyllis Summers, and Sharon Newman made Phyllis one of the show's most reviled villains.
Fans may remember when she made her debut in 1994 and set her sights on her co-worker, the heir to Newman Enterprises.
Because everyone was rooting for Sharon (whom Nick's mom, Nikki, hated at the time), it enraged fans when Nick had an affair with Phyllis. The back-and-forth has gone on for years, but it started in the '90s.
Jill, Phillip, Katherine  
Jill has been in the game for a long time, and she was more than a thorn in Katherine Chancellor's side. Their hatred goes back to the '70s when Jill came on the scene and had an affair with Katherine's husband, Phillip II, after the two women became friends.
Jill became pregnant with Phillip's child right before she married Katherine's son, Brock, but Phillip decided to divorce Katherine.
He left the country to get a quick divorce and when Katherine picked him up from the airport and attempted to talk him out of his relationship with Jill, he rejected her.
She got angry and her erratic driving caused the car accident that killed him. The two women feuded on and off for years before finally making peace.
Nina, Phillip III, Christine (Cricket)
Longtime fans may remember Nina Webster's conniving ways when she pursued Phillip Chancellor, III, even though he was engaged to Christine "Cricket" Blair, who was her close friend at the time.
Nina got him drunk, seduced him, and then became pregnant, which resulted in the birth of Phillip IV. Christine found out about the cheating (she actually saw it) and moved on.
Years later, Christine married Paul Williams the P.I., divorced him, and had an affair with him while he was with Nina. The tables turned.