'The Young and the Restless': 5 Things to Watch for in 2022
'The Young and the Restless' gave viewers plenty to talk about in 2021, and 2022 looks to be promising with these storylines.
The Young and the Restless is prepping for new storylines in 2022. Fans will agree that in 2021 the show was a disappointment with its storytelling. However, the New Year offers a fresh start, and there's a lot to look forward to. Let's glimpse a few predictions for the CBS soap opera.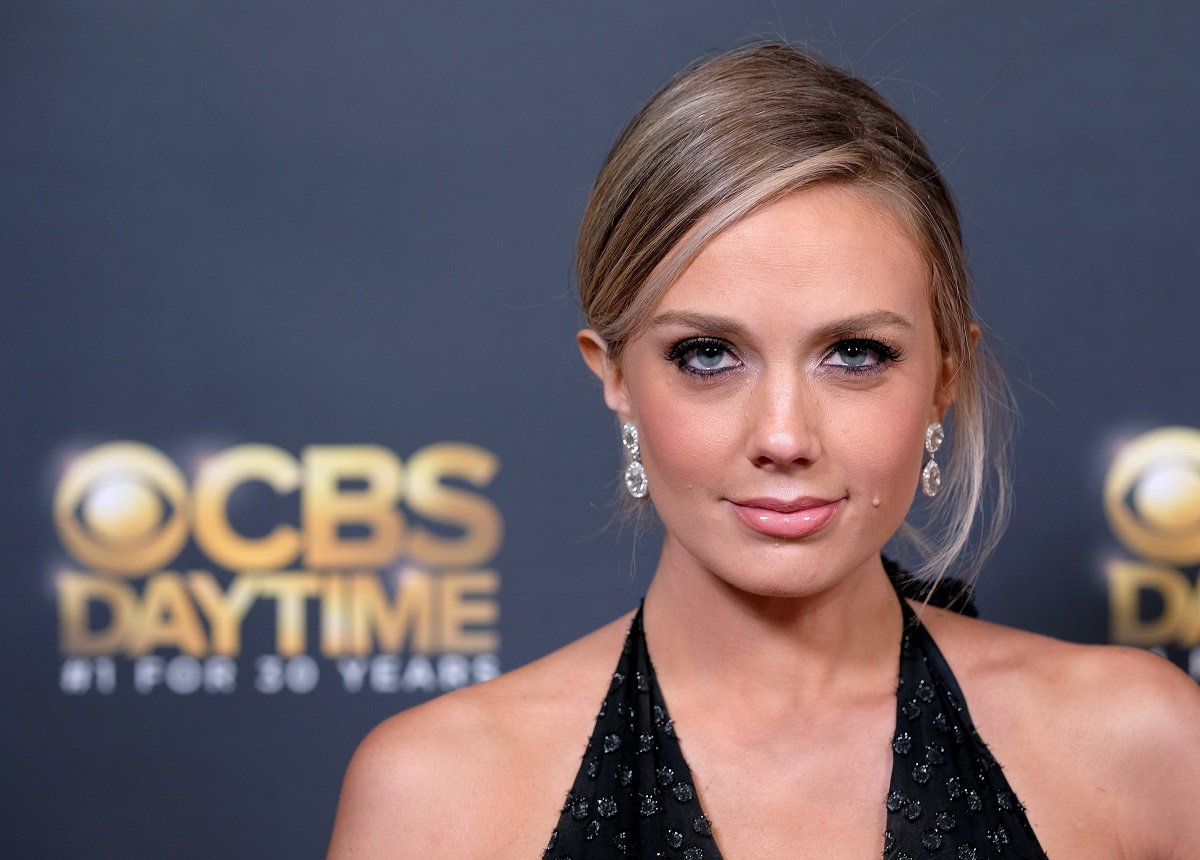 'The Young and the Restless' baby Dominic's custody storyline kicks off 2022
Kicking off the list is a The Young and the Restless prediction that's already coming true. Abby Newman (Melissa Ordway) and her husband Chance Chancellor (Conner Floyd) became parents to son Dominic. With the help of Mariah Copeland (Camryn Grimes) and Devon Hamilton (Bryton James), the two were able to see their dream of parenthood come true. Yet, that dream is about to turn into a nightmare.
As fans predicted, a custody battle is brewing for Dominic. Devon is the baby's biological father and wants to have an active role in his life. According to Celeb Dirty Laundry, Devon tells Abby and Chance he wants more visitations with Dominic. Of course, the couple will be shocked by his request, and they'll have a big decision to make.
There's no way the trio will reach an amicable agreement, so heading into 2022, expect courtroom drama as they fight over Dominic.
Another Shick reunion
Sharon and Nick Newman (Sharon Case and Joshua Morrow) are a The Young and the Restless super couple. Their love story has spanned 27 years and consists of plenty of joy, tears, and breakups. Sharon and Nick remain friends despite being divorced, but the exes may be ready to give their relationship another shot.
Recently, Nick broke up with Phyllis Summers (Michelle Stafford) and leaned on Sharon for support. She's mending his broken heart in more ways than both imagined. It's obvious the love is still there based on their recent scenes, yet there's one problem—Sharon's husband, Rey Rosales (Jordi Vilasuso).
2022 will be a pivotal year for Sharon and Nick, and it will be interesting to see how their reunion plays out.
Sally Spectra, Adam Newman, and Chelsea Lawson love triangle
The Young and the Restless is known for its love triangles, and a big one is coming in 2022. When Chelsea Lawson (Melissa Claire Egan) returned, she had her heart set on reuniting with Adam Newman (Mark Grossman). Yet, Adam's moved on and is currently dating Sally Spectra (Courtney Hope).
But Chelsea's not giving up so easily. She loves Adam and wants them to be a family with Connor Newman (Judah Mackey). Chelsea's shown she'll stop at nothing to get what she wants, but she has stiff competition with Sally.
Sally's is like Chelsea in that they don't give up in a fight. With both of them wanting Adam, it'll be exciting to see the two women going to battle. But the big question is, who will Adam choose?
Trouble in paradise for Mariah Copeland and Tessa Porter
Mariah Copeland (Camryn Grimes) has had a tough year. The redhead was a surrogate for Abby, then was kidnapped by Dr. Ben "Stitch" Rayburn and gave birth in captivity. After being rescued, Mariah coped with getting back to a normal life. Mariah and her girlfriend, Tessa Porter (Cait Fairbanks), hit a rough patch when Tessa disagreed with Mariah's plans to have their own baby.
Yet, Tessa's changed her mind and wants to have a baby with Mariah. However, Mariah and Tessa's family plans will create more issues for the couple. Fans already know that Noah Newman (Rory Gibson) will be the donor for Tessa's baby.
The show is hinting at Tessa and Noah rekindling their relationship and is using this baby plot to make it happen. So 2022 could mean goodbye Teriah and hello Nessa.
Billy Abbott's downward spiral turns real
Billy Abbott (Jason Thompson) can't seem to stay out of trouble. His never-ending feud with Adam and Victor Newman (Eric Braeden) overrule his life. After the two beat him in their latest battle, Billy decided to up the ante.
As part of his revenge plot, Billy is pretending to drink and gamble again. Billy knows Adam has Sally spying so he and Lily Winters (Christel Khalil) create an outburst in public. Billy's certain he'll come out the winner this round, but odds are his plan will backfire and lead to a real downward spiral for him.