'The Young and the Restless' Actress Michelle Stafford: What is Her Net Worth?
What is soap opera star Michelle Stafford's net worth?
In the history of villains on The Young and the Restless, the character of Phyllis is one for the record books. Like Brooke on The Bold and the Beautiful, she's had her share of scandalous romantic relationships, and is willing to go the extra devious mile to get what she wants. Michelle Stafford was the first to step into the role, although she took a hiatus or two from the show before coming back to it.
Love her or hate her, Phyllis Romalotti/Abbott/Newman/Summers is in Genoa City to stay and Michelle Stafford is currently slaying the part that earned her two Emmys. Here's a look at her background, career, and net worth.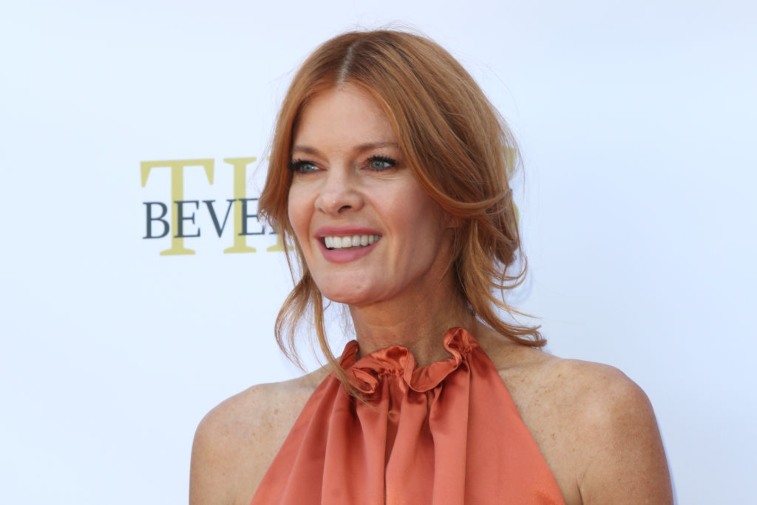 Stafford had a different career before acting
Stafford grew up in California and after graduating high school, pursued a career in modeling. She was able to travel the world for work but it was during that time that she developed an interest in acting.
According to IMDb, her first role was for the teenage soap opera Tribes in 1990. After a few gigs in theatrical productions, she landed the role of Phyllis on The Young and the Restless in 1994. Between that time and 2000, she also appeared in a number of television and film projects.
She carried her talents to another soap
Up until her character was written off in 2013, Stafford was on The Young and the Restless. Though Phyllis was in a coma and she loved the role, there were no hard feelings. At the time, she told interviewer Michael Fairman:
"I don't have an emotional tie to the character, I just don't.  I have an emotional tie to the fans though, but not to the character, because I am an actress, and I want to play a bunch of different things.  And, that is what we do as actors … we create a bunch of different characters.  I am connected to what the fans care about.  It is very important to me how they feel."
Stafford was then able take her acting abilities over to General Hospital where she became Nina Reeves for five years. She told Extra TV playing Nina was fun and the cast and crew at the show were totally supportive of her decision to head back over to Y&R. In the summer of 2019, she returned to The Young and the Restless to reclaim her throne in Genoa City as Phyllis Summers.  
She dropped a podcast about single motherhood
Stafford has two children that were born via surrogacy, and she's an advocate for single moms everywhere. She launched a vlog called Singlemomagogo to share her thoughts and guidance on parenting, beauty, style, and dating for single moms.
Additionally, she used to run The Stafford Project, a comedy web series about a fictional version of herself juggling kids, dating, and a career.  
Stafford's various projects have helped her amass her wealth
According to Celebrity Net Worth, Stafford has an estimated net worth of $15 million. She supports charitable causes such as AIDS/HIV awareness, human rights, ALS, and Project Cuddle.