'The Young and the Restless' Alum David Tom Explains Why He Was Let Go From the Show
For years, David Tom played the role of Billy Abbott on The Young and the Restless. He joined the ranks of fan-favorite replacement, Billy Miller. The role is now played by Jason Thompson. Why was Tom let go from daytime's No. 1 drama? As it turns out, it had a lot to do with his appearance.
David Tom originated the role of adult Billy Abbott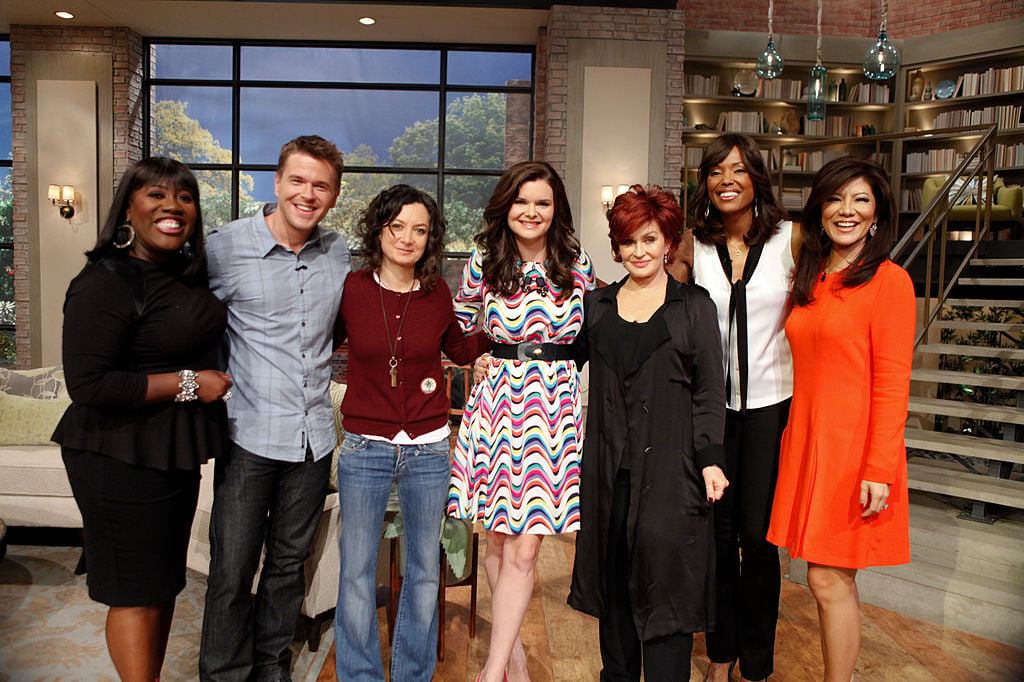 In 1999, David Tom stepped into the first adult role of Billy Abbott on The Young and the Restless. Until then, the role had been filled by child actors. In 2000, Tom won a Daytime Emmy Award for Outstanding Younger Actor in a Drama Series. Tom's place as Billy would begin a chaotic journey for the character
Around 2002, Tom departed to take on All My Children and One Life to Live. During that time, Ryan Brown and Scott Seymour gave their best Billy Abbott takes, but neither lasted. From 2006-2008, the role remained empty.
In 2008, Billy Miller took over, landing him two Daytime Emmy Awards in 2010 and 2013, respectively.
However, when Miller's contract ended, he chose not to renew it and instead, moved to General Hospital in 2014. That said, Tom was invited back to the Y&R set in early 2014 to fill the void.
"It was such a great experience to have been a part of the 'Y&R' family again," Tom told CBS Soaps in Depth at the time. "It was wonderful to see so many old friends and people I know that I used to work with and enjoy so much like Jess Walton (who plays Jill Abbott Fenmore) and Peter Bergman (who plays Jack Abbott). I got to do some scenes with Eric Braeden (who plays Victor Newman), finally."
The stint didn't last long. Army Wives alum, Burgess Jenkins — known for One Tree Hill, Drop Dead Diva, and Nashville — stepped into the role later in 2014.
"So excited to be joining the Y&R family! Thanks so much for the outpouring of a warm welcome from all the fans!" Jenkins tweeted.
By 2016, Burgess was out and the latest version of Billy, Jason Thompson, is in. It's common for multiple actors to play one role in daytime drama, but the character of Billy Abbott seems to be a hard one to cast.
Here's why Tom was let go from the show
With Tom claiming the first adult version of Billy Abbott, some wonder why the network re-cast him at all when there weren't contract issues at play, or the enticement of other projects. The second time around, Tom said it caught him off-guard.
"I think I was definitely well-liked there. As far as I knew, nobody knew about this. Not even the cast," he said of his firing.
"One of the reasons they said they let me go is that I obviously looked too young when they placed me with [the new] Kelly (Cady McClain).
The actor explained that McClain was hired after him.
"I don't understand why they didn't think about that when they were casting her. We don't really have a storyline anyway; She's with Jack. I thought I looked fine with Missy Claire Egan, (who plays Chelsea). I really loved working with her."
He didn't stew over being let go, adding, "The worst thing you can do is mull about it."
Co-star and Y&R lead, Melody Thomas Scott (who plays Nikki Newman), offered words of encouragement when the news broke.
"I'll miss U so much. Don't let it get u down. U R a fabulous actor, friend & U R my family. Ur talent will take U where U belong," she tweeted.
After all that's happened, would Tom return if asked?
"Hell, yeah. I'd go in a heartbeat to another soap opera," he said. "I love to work."
What has Tom been up to since his departure?
Tom took part in only a handful of projects since leaving The Young and the Restless in 2014. Some of those include NCIS: New Orleans and NCIS. In the most recent project (2019), D-Day: Battle of Omaha Beach, Tom plays Staff Sgt. Kuhn.
The war film is described on IMDb as: "When an elite group of American soldiers are ordered to take out a series of German machine gun nests, they find themselves blindly venturing into hostile territory."
That said, based on Tom's Instagram page, he's busy hanging with friends, Shane West and Trisha Cummins in the Cayman Islands, and attending Louisiana State Football games.
It's hard to say if Tom will ever return to Y&R. In the meantime, he's making the best of all life has to offer.
The Young and the Restless airs weekdays on CBS.