'The Young and the Restless' Alum Michael Muhney Said He Thought About 'Ending It All' After Being Fired From the Show
Former 'The Young and the Restless' star, Michael Muhney previously opened up about wanting to 'end it all' after being fired from the show.
It's been over six years since Michael Muhney played the complicated role of Adam Newman on The Young and the Restless and it's a time that Muhney will never forget. Muhney's tackled few other projects since his 2014 departure. But, in a previously posted tweet, the actor got candid about how being fired from Y&R affected him — and not for the better.
Muhney was fired from 'The Young and the Restless'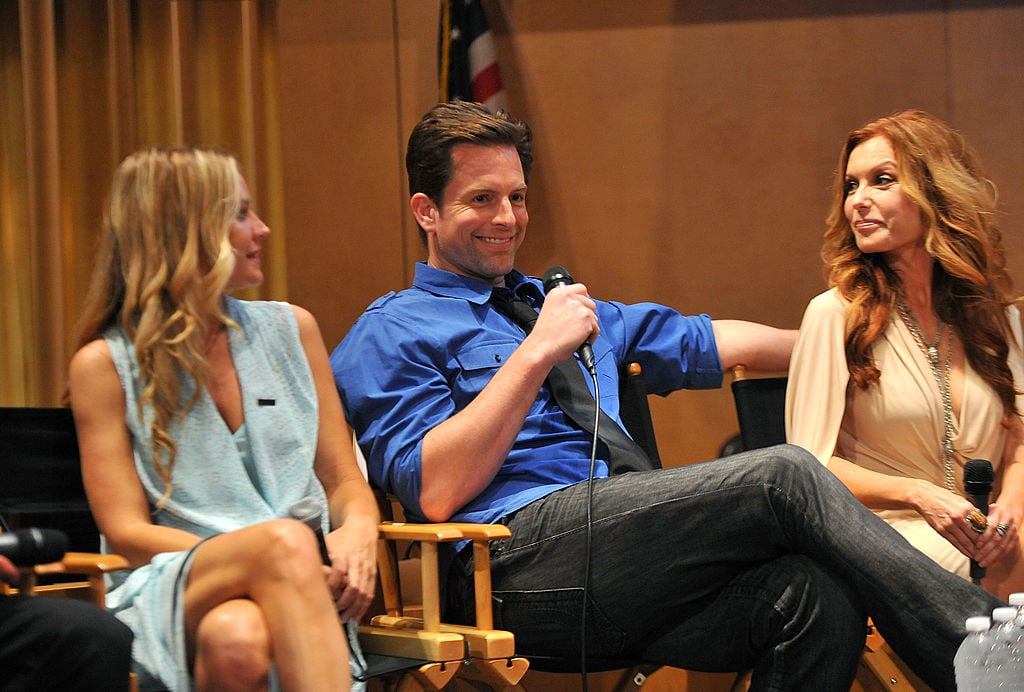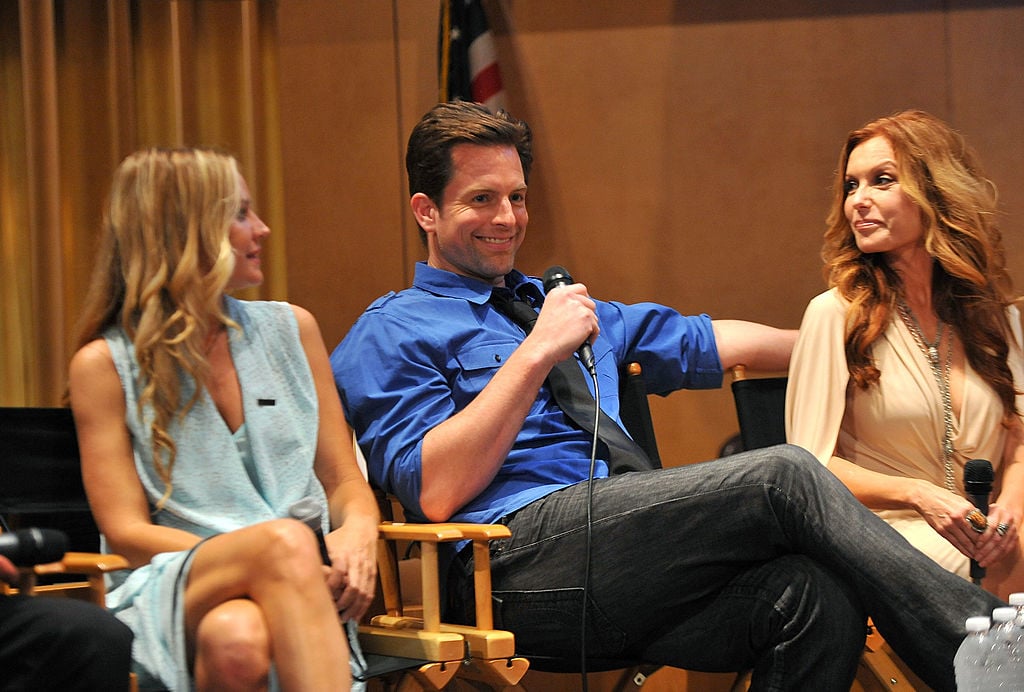 Former actor, Chris Engen, played the role of Adam Newman on The Young and the Restless until May 2009. He reportedly left due to disagreements about the character's storyline. Two months later, Muhney signed a contract and debuted in his place.
Four years later, Muhney renewed his contract through 2015. However, by December 2015, he'd been abruptly fired from the daytime soap. Muhney's Twitter announcement marked the first time the soap had trended on the platform, causing a firestorm among unhappy fans.
"I was told 'We're going to be letting you go'. Everyone knows I always have something to say. I'm a chatterbox, laugh all you want, but I was rendered speechless for about five minutes. I didn't utter a word," Muhney previously told Huffington Post about receiving the news.
"There was truly a moment when I thought I was having a very vivid, surreal dream and I couldn't wake up so I could tell people I was having an awful dream about Y&R letting me go. So, unless this is a really long nap I'm taking, it's not a dream and it's really happening."
He explained that the news came around the time he discovered his aunt's breast cancer diagnosis, helping him keep perspective. Still, the burn of losing his steady gig took its toll.
"Part of me feels this is because I've always been outspoken, and sometimes I've been too outspoken. Sometimes I've walked around with a big backpack full of hubris. That is entirely on me. CBS, Sony, and Jill Phelps are not to blame for that," he said.
"It was explained to me that CBS and Sony want to give Adam a break for 3-6 months and then they'll bring him back with a different actor. Maybe he does need a break. Adam has been on screen a lot. He's not being killed off.
Could scandal be to blame for Muhney's firing?
After Muhney's firing, gossip tabloid, TMZ, reported that it was related to an alleged sexual harassment incident involving Y&R costar, Hunter King. However, in an interview on The Peloton Brief Podcast: Real Talent with Phil Gaimon, Muhney refuted those claims saying TMZ started the rumor.
He went on to add that he hired a private investigator to get to the bottom of things and found that TMZ's information was sourced from a Florida blogger and made up entirely.
Muhney revealed the real reason Y&R showrunners let him go was due to his ego and an ultimatum he gave.
"I am gonna leave or you have to push me out the door or something has to change," Muhney said in the podcast. "After six months they finally said fine, you are leaving."
He later regretted that decision and asked for his job back but too much had happened — including a strained relationship with co-star, Eric Braeden. In the end, they replaced Muhney with This Is Us star, Justin Hartley. That choice affected Muhney in profound ways.
Why leaving the soap drama made Muhney want to 'end it all'
Five years after leaving Y&R, Muhney took to Twitter to post a memorial to his mother-in-law who died by suicide 14 years prior. He also explained that the loss of his Y&R job caused him to contemplate taking his own life.
"Over the past five years, during several of my many bike rides around Los Angeles, with inescapable pain and frustration and tears in my eyes, my mind would wander," he wrote.
"I'd think about my life insurance policy for my wife & kids. I'd imagine drifting across that double-yellow line into oncoming traffic and ending it all. All over a grotesque internet rumor and a lie."
The tweet sparked a lot of responses, namely because Muhney tagged King. Some called Muhney a "victim-shamer," many defended King's silence on the subject, and others supported and uplifted the actor.
"Thank you for your candor. So many people suffer with depression & fight suicidal thoughts. The struggle is real. These feelings can be overcome & life is worth winning," this fan said.
"Thank you for sharing that, I have struggled with depression on and off for the last few years, but I've kept it to myself. I now know there is help out there from friends family and many others," another added.
How Muhney got through that dark time
Muhney shared that he was able to overcome those dark times with the love and support of his wife, Jaime, and his mother. He didn't want to put them through what Jaime had already gone through with the loss of her mother.
"We all need help sometimes. We all need someone to talk to," he said in the tweet.
While the post triggered waves of conversations surrounding mental health, some dedicated fans wondered if Muhney could ever return to the soap set.
"My people are trying to talk to the right people," Muhney said. "I want to go back to Y&R," he said in 2017.
In the world of daytime dramas, stranger things have happened.
The Young and the Restless airs on weekdays at 12:30 p.m. ET on CBS.
How to get help: In the U.S., call the National Suicide Prevention Lifeline at 1-800-273-8255. Or text HOME to 741-741 to connect with a trained crisis counselor at the free Crisis Text Line.