'The Young and the Restless': Are Devon and Elena Actors Bryton James and Brytni Sarpy Dating in Real Life?
Sometimes soap stars end up in romantic relationships both on the screen and off the screen. Bryton James and Brytni Sarpy, who star in The Young and the Restless, have dated since 2019. They revealed more about their relationship when marking a recent milestone.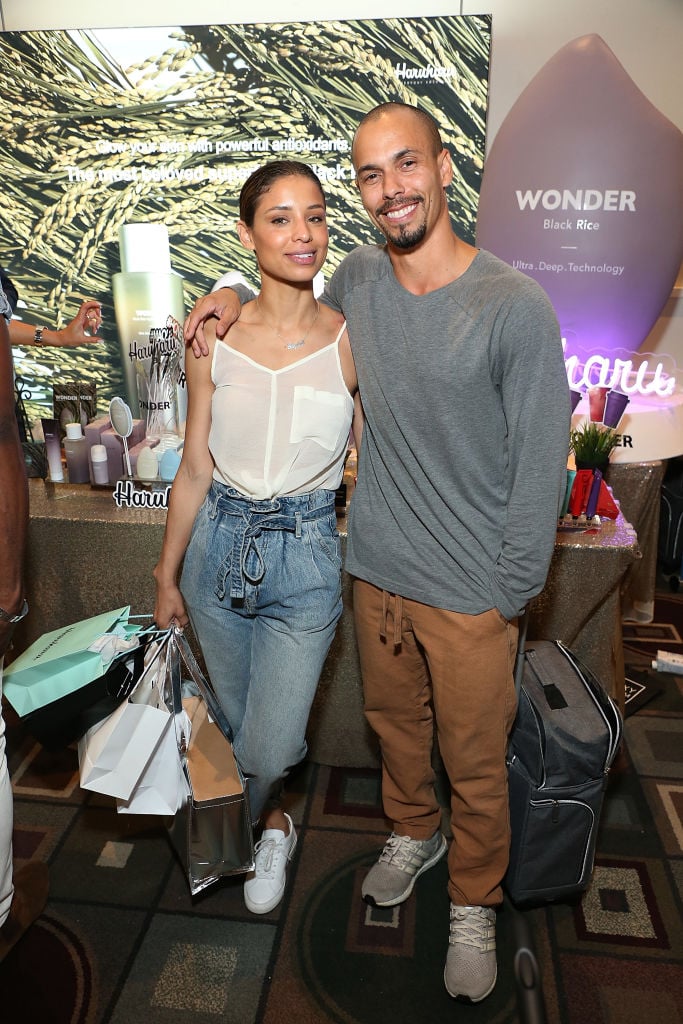 Partners on the show and beyond
Sarpy first debuted on the show in March 2019. She originated the character of Elena Dawson just a little while after leaving her previous role of Valerie Spencer on General Hospital. James, on the other hand, is a longtime cast member of the show who first debuted in the role of Devon Hamilton in 2004. After a few months, the two characters were written in an on-screen relationship for the show.
The two first began dating in May 2019, which was revealed when they said they were celebrating a one-year anniversary in May 2020. In an interview with Soaps in Depth, Sarpy revealed that she and James developed a rapport soon after she did a screen test with him. "He was so chill and laid-back. There's great chemistry between us," she said.
"I couldn't feel any luckier to have Brytni as my castmate," added James. "Bryton is one of the best men that I've met in my life, next to my dad!" said Sarpy.
RELATED: 'The Young and the Restless' Star Mishael Morgan Debuts Star-Studded 'I Have A Dream Project' For Juneteenth
The duo recently moved in together
In a recent interview with CBS Watch Magazine, Sarpy talked about quarantining during the coronavirus (COVID-19) pandemic, as well as a new living situation she has with James.
She explained, "We actually just bought a condo together and moved in about a month before quarantine, so thankfully, we weren't in the middle of moving or anything. Now, we have the opportunity to really get used to the walls around us."
"If there was ever a test, I guess we go hard," she continued."'We're going to move in together and spend 24-hours a day together!'"
RELATED: 'The Young and the Restless': Victor and Adam are More Similar Than They Realize, According to Fans
In addition to living together, the two do many other things as a pair, including hikes. "I don't have one person in particular in terms of a training partner," she said to WomenFitness. "I have been enjoying my yoga practice, so as that tends to be in a class setting, I do feel a strong sense of belonging to my yoga community.  My boyfriend, Bryton and I frequently go on long hikes together. We love hiking in the mornings to enjoy some time together, enjoy the beautiful views and catch some spectacular sunrises!"
The Young and the Restless airs weekdays on ABC.