'The Young and the Restless': Beginning of the End for Nick and Phyllis
The Young and the Restless couples are prone to drama. One famous pair that's experienced plenty of trouble is Nick Newman (Joshua Morrow) and Phyllis Summers (Michelle Stafford). Since 2006, Nick and Phyllis have turned heads with their on-again, off-again relationship. Phick fans have enjoyed the couple's latest reunion. However, they might have their hearts broken soon.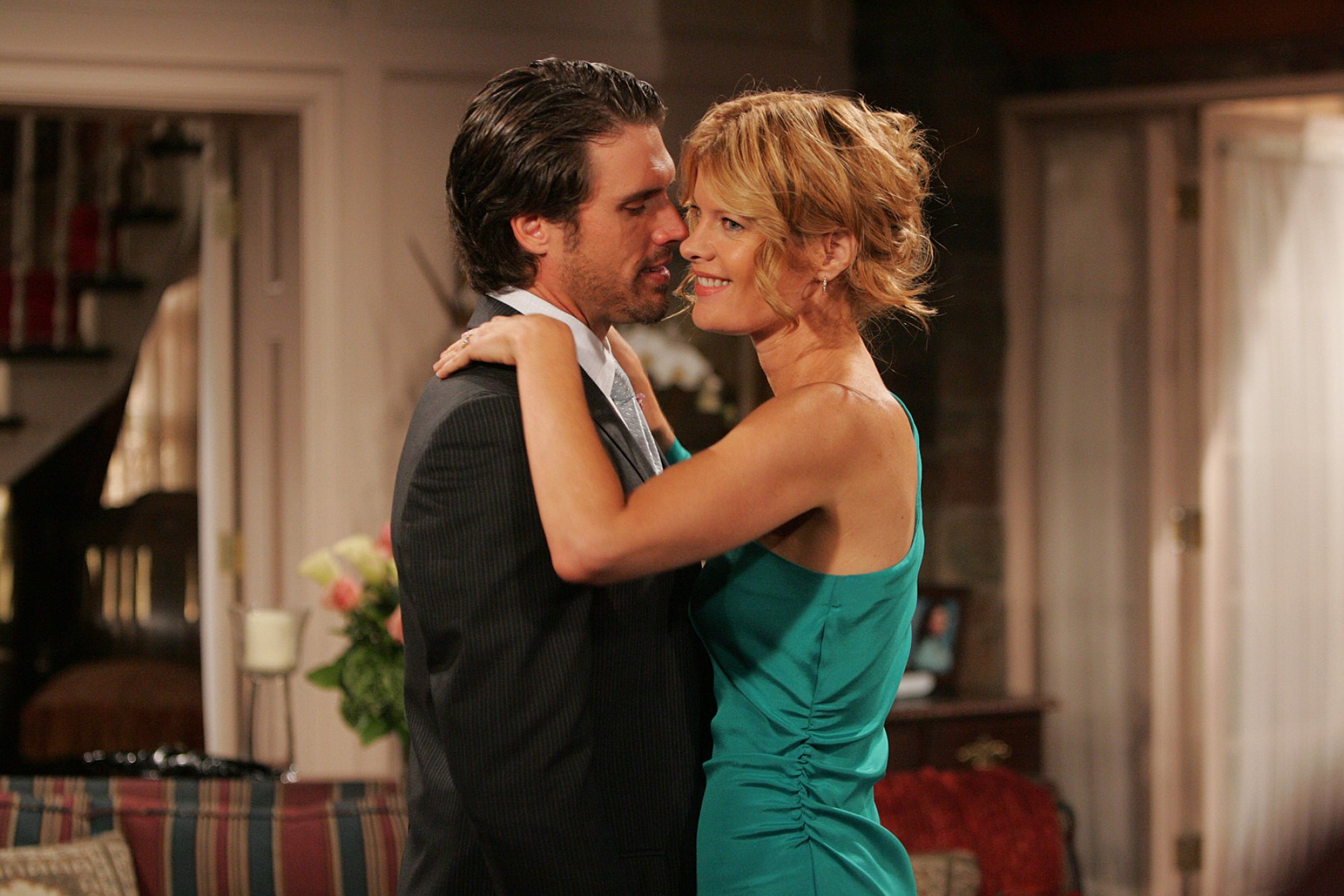 'The Young and the Restless' hints at splitsville for Nick Newman and Phyllis Summers
Nick and Phyllis' reunion started hot and heavy, but it's starting to fizzle. The couple's been experiencing problems in recent weeks. One of their issues is Phyllis' close relationship with her ex-husband Jack Abbott (Peter Bergman). After Nick confronts Phyllis about Jack, she reassures Nick he's the man she loves.
Another issue plaguing the couple is Nick's estranged relationship with Victoria Newman (Amelia Heinle). Nick's been in a sullen mood over the situation, and despite Phyllis' best attempts to cheer him, Nick shuts her out. All signs point to a split between Nick and Phyllis, and it appears it may be happening sooner rather than later.
A new promo for The Young and the Restless shows Phyllis telling Nick she needs "space." Later Nick is talking with Noah Newman (Rory Gibson) about rocky past with Phyllis and how history's repeating itself.
Phyllis Summers leans on Jack Abbott for support
With her relationship with Nick in crisis, Phyllis turns to the one person she can count on. According to Soaps.com, Phyllis will lean on Jack for support as she decides her next move with Nick. Jack's admitted he's still in love with Phyllis, who reminds him they're better off friends. Yet, deep down, it's obvious she has feelings for him.
Although Jack loves Phyllis, he's not going to do anything to jeopardize her relationship with Nick. He's been a big comfort to Phyllis as she pours her heart out about problems. Jack wants Phyllis to be happy, and if Nick's the one that gives it to her, he'll help in any way to repair their relationship.
Will Nick Newman and Phyllis Summers stay together?
Things might be looking bleak for Nick and Phyllis, but Phick fans are holding out hope they'll stay together. The Young and the Restless is known to pull swerves. Although it seems they're setting up the couple's breakup, they could have Nick and Phyllis stay together.
Yet, that's not going to stop their problems from mounting. Of course, there's the Jack factor. Plus, Nick's bound to be part of the latest drama revolving around his family, which Phyllis doesn't want any part of. Also, who can forget Sally Spectra's (Courtney Hope) photo of Phyllis and Jack? The snapshot is sure to destroy Phyllis and Nick at some point.