'The Young and the Restless': Bryton James Teases Devon Learning the Amanda-Hilary Sister Truth
It looks like The Young and the Restless will finally make adequate headway in the inevitable conclusion that Amanda Sinclair (Mishael Morgan) not only shares a face with a late Genoa City resident but also a family tie. Bryton James, who plays Devon Hamilton, spoke about the upcoming news.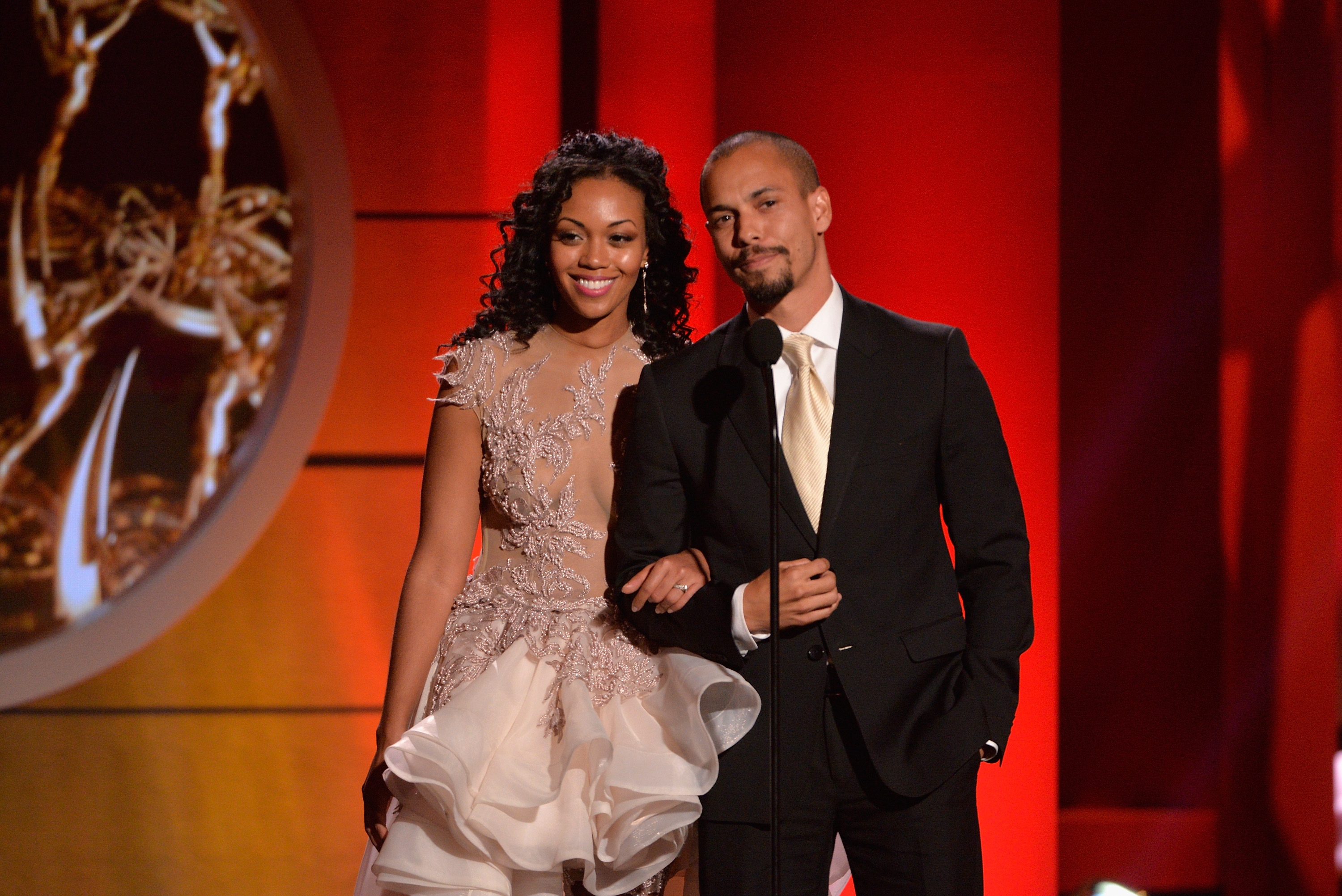 The show is headed toward a big Amanda-Hilary reveal
During the show this week, the show will inch further and further to the big reveal that Amanda Sinclair is the long-lost twin sister of Hilary Curtis.
The storyline heated up earlier this month when Amanda learns that she has the same blood type as the late Hilary. They also share the same birth date, meaning that it would be odd of the show to throw so many direct hints and it not be true.
In a preview of the week, we learn that Amanda has received DNA results. Amanda tells Devon, "They got the results of the DNA test. Devon responds with, "What does it say?" The truth still isn't officially known yet, but it is sure to have reverberating effects across the canvas of the show.
From Hilary's perspective, Morgan once described the prospect of finding out about the sbiling relationship as a "disappointment."
"Amanda had already decided she didn't want to find out if she could be related to this person because at the end of the day, she can't be a part of Hilary's life anyway and it could be just another big disappointment," she said in an interview. "But now, there's this other thing, aside from them looking exactly alike, that speaks to the fact that Amanda and Hilary could possibly be related, so it's almost silly of her to just ignore it.
Bryton James says Devon is 'hit with the reality'
The show has been teasing an Amanda-Hilary reveal for some time now, especially since the show began airing new episodes after the coronavirus (COVID-19) pandemic hiatus.
Still, though he knew this was coming, James says Devon still doesn't know what the next steps are. He told Soap Opera Digest (as reported by Daytime Confidential), "Even though he was expecting this, he's really hit with the reality of what comes with that truth now? This is going to open up a lot of questions that Amanda would want to know and there's no one closer to Hilary than Devon, so he realizes that moving forward, he has to provide answers."
Though Devon was has been at odds with Amanda, James hints hat their similarities may provide and opening for them to have some sort of bond.
"Her feelings are always all over the place and rightfully so," the actor explained. "Devon knows what it's like not to know your place in the world, and now she has been given a piece of her history."
James also noted that the reveal will have long-ranging impacts on his relationship with Elena. "Now Elena has to deal with Amanda and Hilary being sisters, and Devon knows that just bringing Hilary's name and presence back into the mix is always dangerous. This could be another big hill for Devon and Elena to climb."
The Young and the Restless airs weekdays on CBS.