'The Young and the Restless': Camryn Grimes Celebrates 25th Anniversary
'The Young and the Restless' actor Camryn Grimes reaches a huge milestone as she celebrates 25 years of playing Cassie Newman and Mariah Copeland.
The Young and the Restless actor Camryn Grimes is an integral part of the CBS soap opera. The actor plays Cassie Newman and Mariah Copeland, roles that earned her numerous awards, including two Daytime Emmys. Since 1997 viewers have watched Grimes grow up before their eyes, and now the actor is celebrating a huge milestone.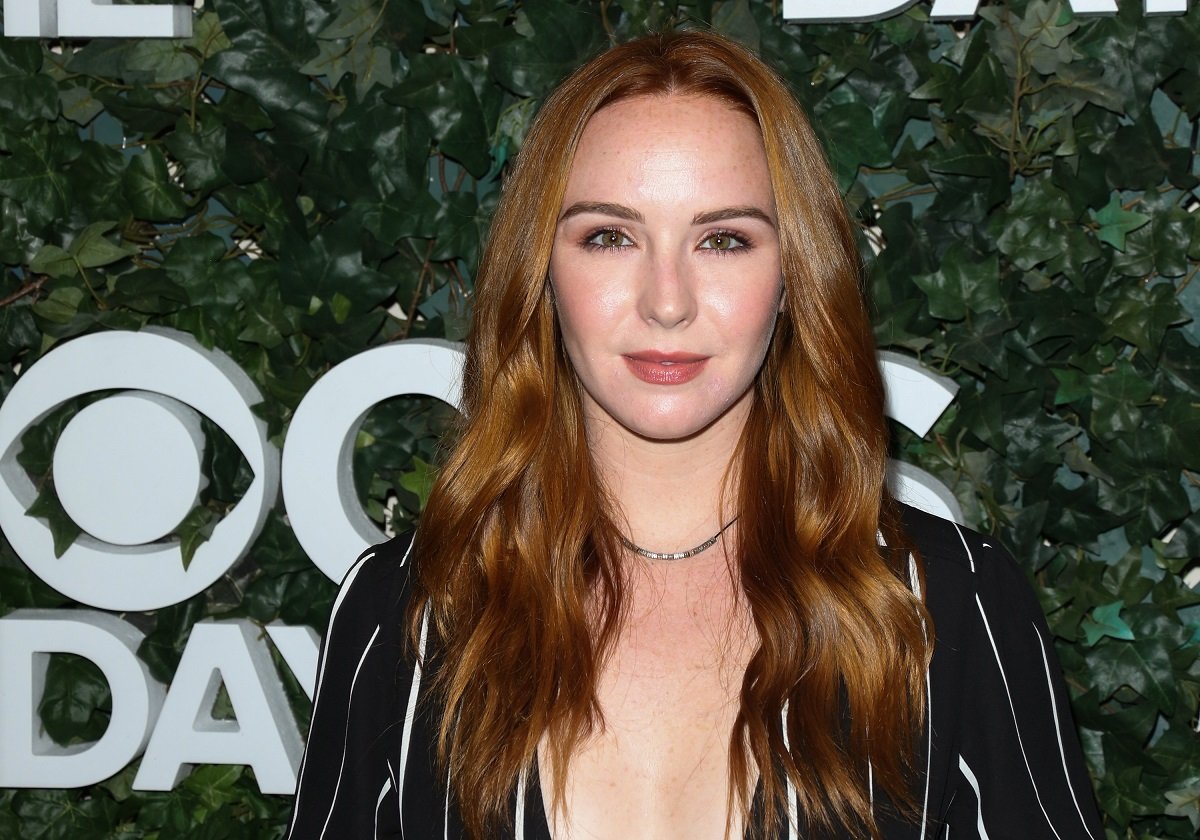 Camryn Grimes reflects on 25 years with 'The Young and the Restless
Grimes debuted on The Young and the Restless at the age of six on March 19, 1997. She immediately won fans' hearts as Sharon Newman's (Sharon Case) daughter Cassie. Since then, a lot has changed, and whether Grimes is playing Cassie or Mariah, she wows viewers with her performances.
Recently, Grimes celebrated her 25th anniversary with the show. In an interview with Daytime Confidential, Grimes opened up about the momentous milestone. "It's definitely a period of time, of retrospection and looking back and absorbing all that is those 25 years. Just being grateful, appreciative, and looking back at the good and everything in between," she explained.
Although her character Cassie was killed in 2005, Grimes returned to the show full-time in a new role, something she never expected. "It's very amazing and very strange and serendipitous; it happened the way it did. Now I'm back 25 years looking back like, 'Oh, my gosh!' It's pretty spectacular."
The history of Cassie Newman
Grimes is introduced as Cassie, the daughter Sharon gave up for adoption. When Sharon gives birth to a premature Noah Newman (Rory Gibson), it appears the boy isn't going to make it. Sharon's friend Grace Turner (Jennifer Gareis) tracks down Cassie and brings her to Genoa City. However, Grace keeps Cassie's real identity a secret when Noah survives.
Sharon eventually learns Cassie is her daughter, and the young girl goes to live with her mom and Nick Newman (Joshua Morrow). Nick welcomed Cassie into the family and adopted his stepdaughter. However, the new family's lives are disrupted when Alice Johnson (Tamara Clatterbuck) comes to town looking for her daughter. A custody battle erupted, resulting in Sharon and Nick getting full custody of Cassie.
When Cassie reaches teenhood, she begins hanging out with the older kids. One night Cassie drives a passed-out Daniel Romalotti (Michael Graziadei) home and crashes the car. CCassie's injuries are severe, and Sharon and Nick are at her bedside when she takes her final breath.
Cassie Newman's twin Mariah Copeland came to town in 2014
After Cassie's death, Grimes reprised the character as Cassie made ghostly appearances to offer comfort to her parents. In 2014, Sharon became alarmed after seeing repeated sightings of Cassie. However, Nick later discovers Cassie is Mariah, a woman hired by Victor Newman (Eric Braeden) to gaslight Sharon.
Sharon tries to bond with Mariah, and Nick notices many similarities between her and Cassie. His research uncovers that Mariah and Cassie are twins. Although Mariah and Sharon have a strained relationship at first, over time, they become closer.
Mariah's love life becomes a focal point in the later years. She falls in love with her brother's girlfriend, Tessa Porter (Cait Fairbanks), when the two kiss during a San Francisco trip. When Mariah and Tessa's kiss is exposed, it leads to friction with Noah, who moves to London.
Mariah and Tessa's relationship blossoms, yet they face issues including infidelity and Mariah being a surrogate for Abby Newman (Melissa Ordway). Despite their challenges, the two remain dedicated to each other. Recently, they became engaged, much to the delight of Teriah fans. As the couple plans their wedding, fans can't wait to see what's next for Mariah and Tessa.