'The Young and the Restless': Camryn Grimes Wants Teriah Wedding to Be Fun
The Young and the Restless couple Mariah Copeland (Camryn Grimes) and Tessa Porter (Cait Fairbanks) are hearing wedding bells. After five years together, the two are engaged and ready to start the next chapter of their lives. Fans are excited about the upcoming wedding, and Grimes has an idea of how the ceremony should be.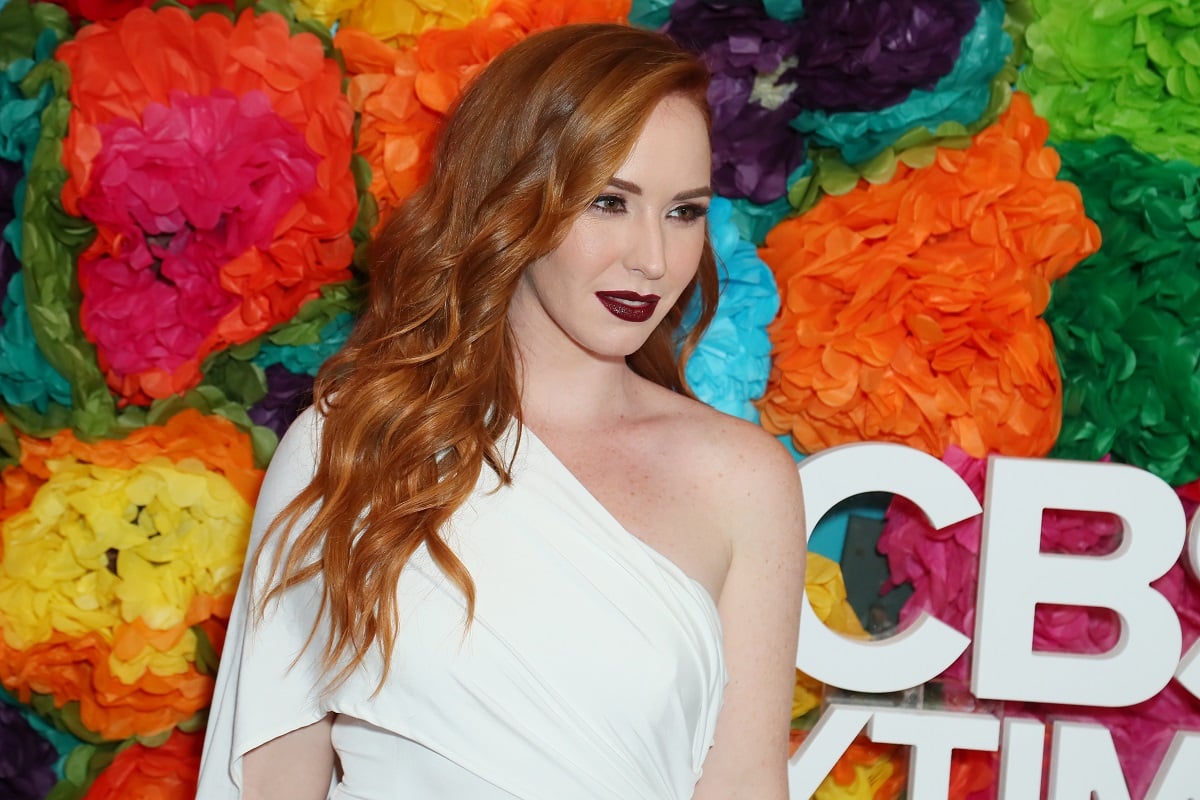 'The Young and the Restless' star Camryn Grimes wants a fun wedding for Teriah
Mariah and Tessa are planning their wedding on The Young and the Restless. They've already set May 13th as their wedding date, which is a few weeks away. With Mariah's mom Sharon Newman (Sharon Case), helping with preparations, the ceremony will surely be beautiful.
Teriah fans have their ideas for what the ceremony should look like. Grimes even has a few suggestions. In a March 2022 interview with Daytime Confidential, the star revealed how she envisions Mariah and Tessa's wedding. 
"No matter what, I just want it to be fun for the audience. I want the audience to have fun! These are two characters who are creative and eccentric and have a rhythm of their own. I want the wedding to reflect that. I really would love it to be a true celebration."
Mariah Copeland and Tessa Porter are one of the show's most popular couples
The Young and the Restless broke the internet when they paired Mariah and Tessa. The women became the soap opera's first same-sex couple and immediately garnered a huge fan base. Nicknamed Teriah, the two became a fan favorite when they kissed.
Like many Genoa City couples, Mariah and Tessa have had many problems. From lying to infidelity to Mariah's surrogacy, they've experienced plenty of drama. Yet, Mariah and Tessa's love and commitment remain strong.
The two are ready for their future which includes marriage and children. Fans are counting down the days until the big ceremony, which is sure to be memorable.
Drama erupts at the Teriah wedding
The Young and the Restless fans know weddings and drama go hand in hand. There's bound to be chaos at Mariah and Tessa's ceremony. One person who may make a scene is Mariah's brother and Tessa's ex-boyfriend Noah Newman (Rory Gibson).
Since Noah's return in October 2021, he's been obsessed with Tessa. Noah was dating Tessa when she and Mariah became a couple. When Noah learned of their kiss, he was hurt and left for London. Although it's been years since the fallout, everyone moved on.
However, Noah admitted he loves Tessa, but she doesn't feel the same. While Noah's dating other women, it appears he may not be over Tessa and will disrupt the couple's big day.
Also, Tessa's family could make a surprise appearance. The only relative fans know is Tessa's sister Crystal Porter (Morgan Obenreder), who lives in Canada. Since their close, one would think Crystal would be welcomed at the wedding. However, Tessa's parents may be a different story.
Tessa doesn't talk about her parents much, and fans feel it's time they come to town. What better way to introduce them than have them show up at Tessa's wedding. But the bride-to-be may not be happy with their arrival.