'The Young and the Restless' Speculation: Chelsea Steals Summer's Husband
The Young and the Restless heroine Chelsea Lawson (Melissa Claire Egan) is going through a tough time. Rey Rosales' (Jordi Vilasuso) death has affected her deeply, causing Chelsea to lash out at everyone. Yet, Chelsea finds comfort in a new friend, a man who might become her new love interest.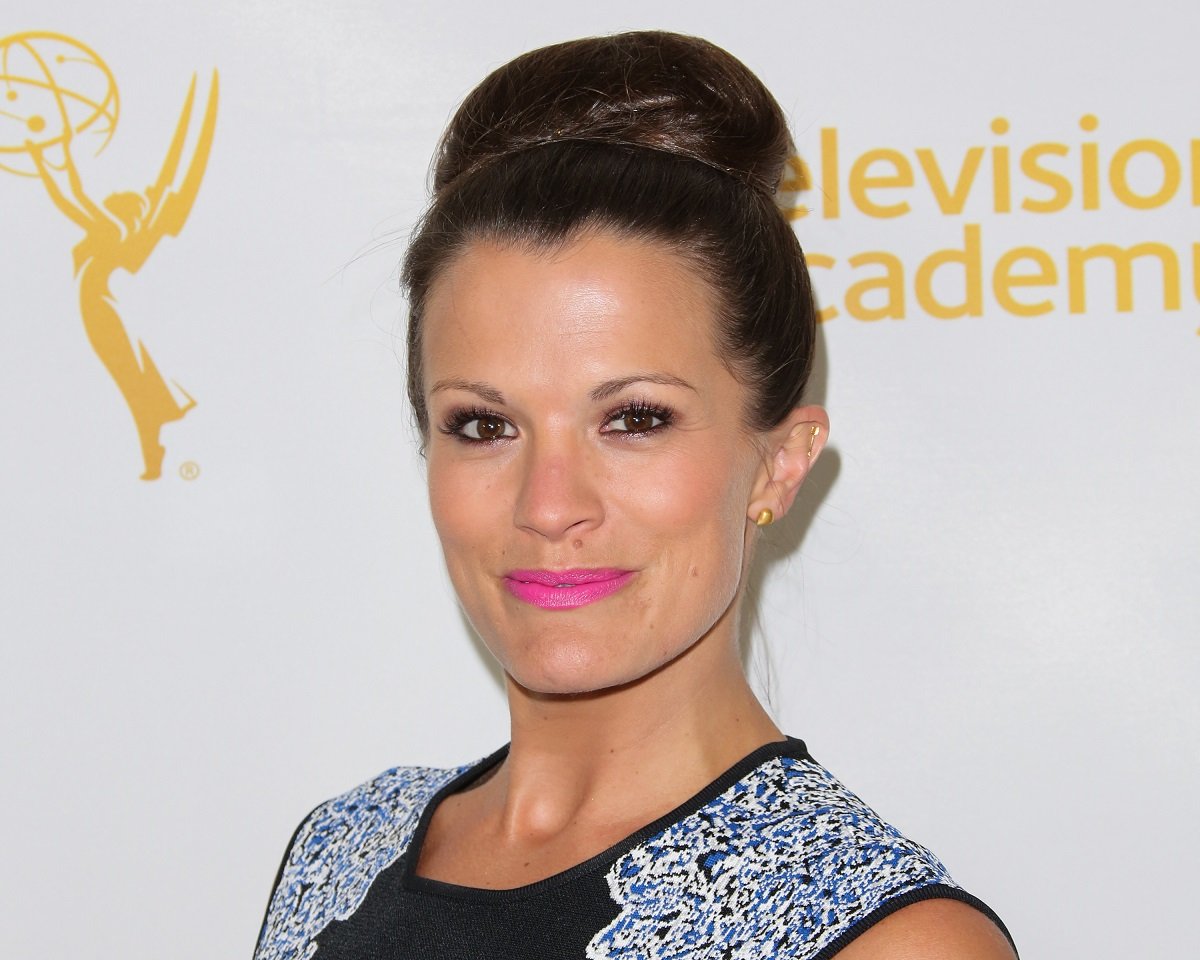 Chelsea Lawson and Kyle Abbott bond on 'The Young and the Restless'
The May 27 episode of The Young and the Restless was emotional for Chelsea. The fashion designer has been granted a new job opportunity at Marchetti, thanks to Summer Newman (Allison Lanier). With this being her big chance, Chelsea's under stress.
During a recent gathering at Society, Chelsea became angry when Chloe Mitchell (Elizabeth Hendrickson) was late for their meeting. An upset Chelsea stormed out, and Adam Newman (Mark Grossman) witnessed the moment. While Adam's worried about Chelsea's well-being, Chloe assures him that Chelsea's fine.
RELATED: 'The Young and the Restless': Fans Would Love to See Chelsea and Chance as a Couple
Meanwhile, Chelsea went to Chancellor Park, where her tantrum continued. Kyle Abbott (Michael Mealor) happens to be walking by and offers an ear for Chelsea to vent. While the encounter might not mean anything, some wonder if it could turn into something more.
Kyle Abbott becomes Chelsea Lawson's new love interest
Chelsea's been single for a while and needs a new love interest. Many thought she and Rey would become a couple because of their blossoming friendship, yet it was cut short by his death. Although Chelsea maintains she and Rey were just friends, her feelings for him ran deeper than she's willing to admit.
With Rey gone, many are curious about who'll be her next love interest. Adam seems out of the picture since he's with Sally Spectra (Courtney Hope). There aren't many eligible bachelors in Genoa City so Chelsea might set her sights on a married man, and that guy is Kyle.
The Young and the Restless fans voiced their suspicions that a Chelsea and Kyle affair is coming on a Reddit thread.
"I had a thought about Chelsea and Kyle. Jabot buys Marchetti, and Chelsea ends up designing for Marchetti and works closely with Kyle. Summer and Kyle are having tension because of Diane/Phyllis. Chelsea will be an example for Kyle that people can change and are worthy of forgiveness."
Their affair leads to drama on 'The Young and the Restless'
While a Chelsea and Kyle affair might seem far-fetched, The Young and the Restless writers hint at the possibility. Summer's job offer and Chelsea's run-in with Kyle at the park indicate a love triangle could be coming.
Fans know that Kyle and Summer's return to Genoa City will be drama-filled. The couple has to deal with the ongoing feud between their mothers Diane Jenkins (Susan Walters) and Phyllis Summers (Michelle Stafford). As fans pointed out, the rivalry will create tension in Summer and Kyle's marriage.
Kyle will need a friend to lean on during his tough time, and Chelsea might become his confidante. The two have a lot in common with troublesome parents, and Chelsea will offer advice on dealing with Diane. Kyle will be thankful for Chelsea's help and feel she's someone he can rely on.
Kyle and Chelsea's budding romance will spark jealousy in Summer, who'll warn Chelsea to back off. With Summer and Chelsea being two fierce women, their feud over Kyle would be exciting. Also, expect Phyllis to become involved in the drama and try to eliminate the latest threat to her daughter's marriage. While Summer and Phyllis are a force to be reckoned with, Chelsea might gain assistance with Diane.
RELATED: 'The Young and the Restless': Fans Choose Sides in the Sally and Chelsea Feud