'The Young and the Restless': Could Amanda Sinclair and Elena Dawson Have a Relationship?
Now that it's clearer than ever Hilary Curtis did not come back from the dead in the form of Amanda Sinclair, things look pretty peachy for Elena Dawson and Devon Hamilton on The Young and the Restless. Could marriage be on the horizon soon? Brytni Sarpy, who plays Dawson, spoke about the potential of that and more in a recent interview.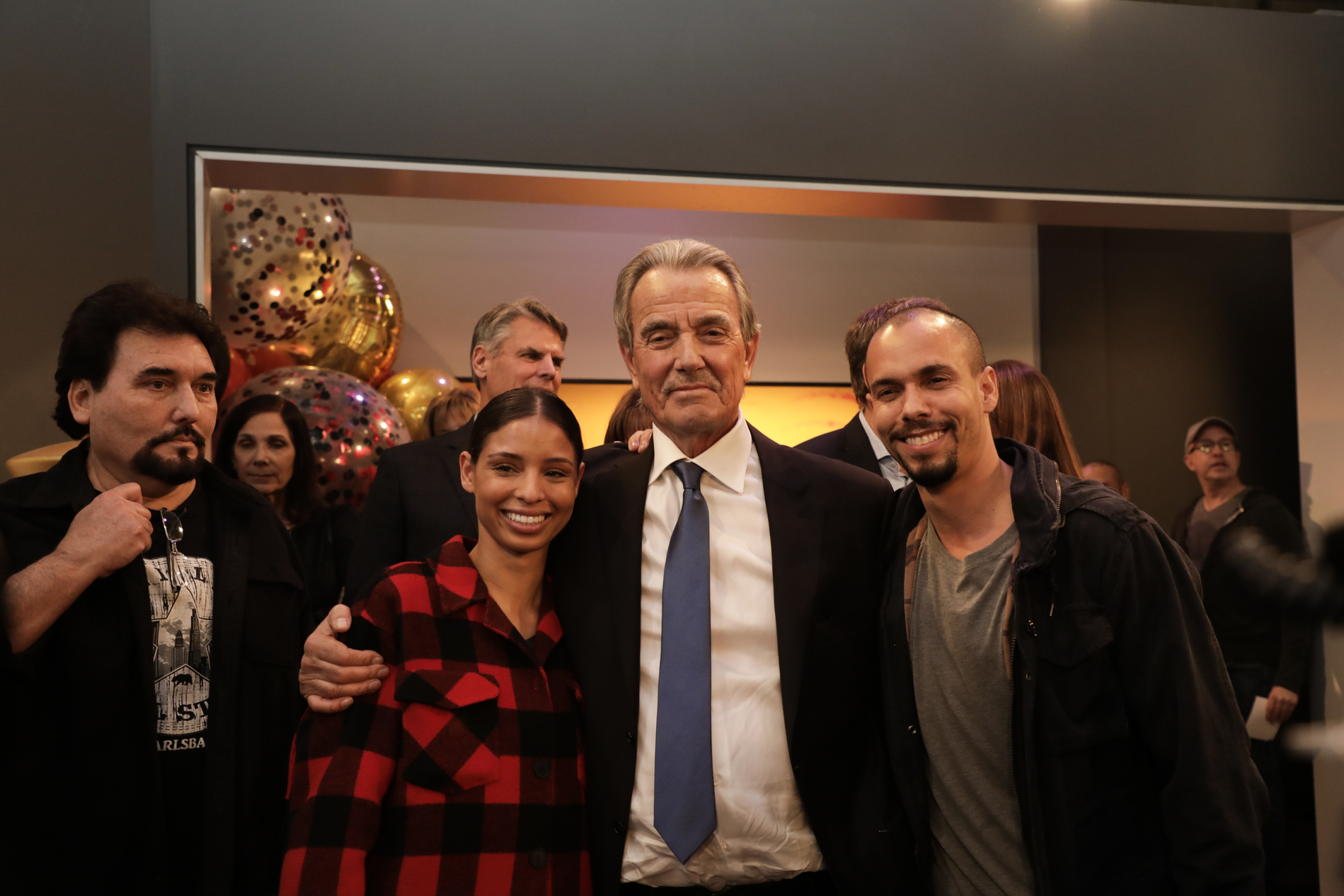 Devon and Elena on 'The Young and the Restless'
Sarpy's first appearance on the show was in March 2019 when she joined as a main cast member. The actress debuted as the new character of Elena Dawson. She previously portrayed legacy character, Valerie Spencer, on General Hospital. Dawson was soon paired with longtime cast member, Bryton James, who plays Devon Hamilton. In a few months, the two were written into an on-screen relationship on the soap. James and Sarpy are also dating in real life.
Will Elena and Devon get married?
In a recent interview with Soap Opera Digest, Sarpy discussed The Young and the Restless, talking about everything from Dawson to where she sees the character's storylines going. Sarpy says she thinks that Dawson is ready to marry Devon, but thinks there may be a hitch in the two actually getting to the point where they would be able to physically tie the knot in-person.
"I think Elena is certainly in love and getting to know another side of her relationship now that she and Devon are working together," she said. "I am sure Elena would marry Devon in a heartbeat, but I also know she is juggling her career, being a resident, as well as starting her own clinic, so I am not sure she would have the time for a wedding."
A potential friendship between Elena and Amanda?
Months ago, Dawson held a heavy grudge against Amanda Sinclair for dropping into their lives the way she did. For some time, Dawson and Devon both thought that it was some shady business associated with her arrival in town. But now, Dawson seems to be over it. While they aren't necessarily "friends" per se, Sarpy thinks it could happen one day.
"I think after the group effort to help Jared, Elena has certainly warmed up to Amanda, but I think the fact that she looks exactly like Devon's deceased wife will always make Elena a bit uneasy," she said. "I do think they can become friends. They seem to have [made] a common attempt at peace now that the dust has settled."
At this point, Sarpy even believes that Elena thinks Amanda is a good match for her friend Nate Hastings, or at the very least, she thinks that Amanda is better than Abby Newman. "Elena seems to be their No. 1 supporter," Sarpy explained. "I think Elena can see that Amanda is a good match for Nate, and she really wants him to be happy and find someone better suited [for him] than his last relationship with Abby."
The Young and The Restless airs weekdays on CBS.