'The Young and the Restless': Could an Amanda-Hilary Theory Be True? Bryton James Reveals What He Knows
It has been a while since Amanda Sinclair was first introduced on The Young and the Restless. We still aren't sure how she is related to Hilary Curtis, the now-deceased character who is also portrayed by Mishael Morgan.
In a recent interview, Devon Hamilton, who portrays Devon, Hilary's husband before her death, spoke about what he knows about the storyline.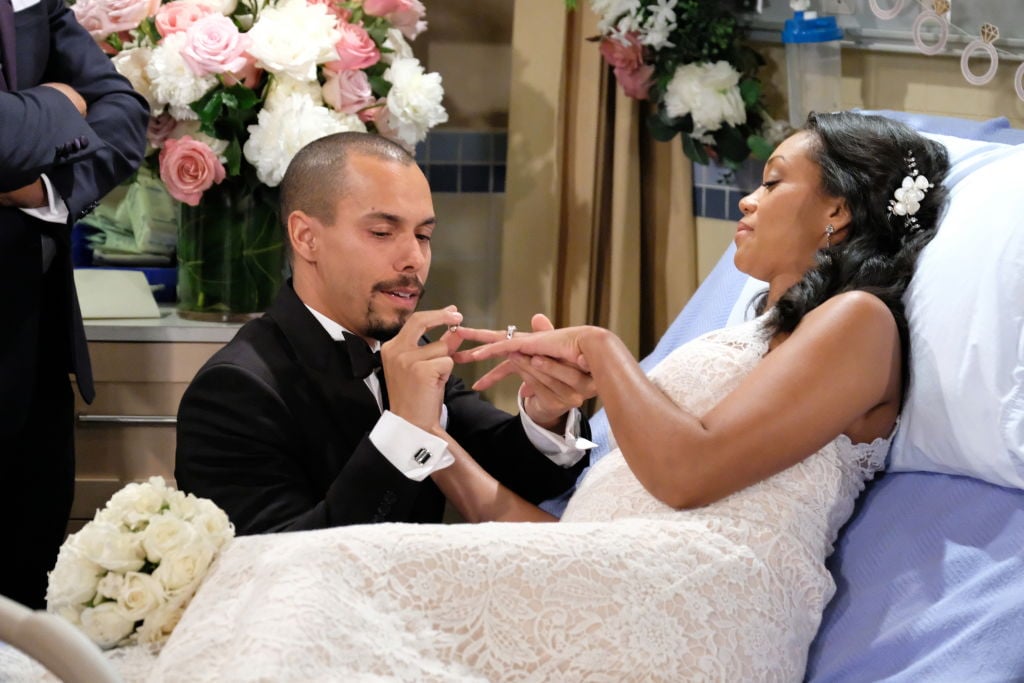 Amanda Sinclair on 'The Young and the Restless'
The character of Amanda was first introduced in September 2019, only a few months after Hillary died on the show. Morgan reportedly departed ways with the soap over contract negotiations but returned a short time after the initial exit.
Amanda was first brought into the fold as a person hired by Chance Chancellor to contest the will of Katherine Chancellor. The original will left everything to Devon. She shocked everyone in town because she looked exactly like Hilary. Many people avoided Amanda in Genoa City because of Devon and her eerie resemblance to Hilary.
Devon and his girlfriend, Elena Dawson, constantly criticized Amanda for still being in town. However, Elena noticed that Devon's disdain for Amanda was taking a toll on him and their relationship. Amanda began dating Nate Hastings, much to Elena's chagrin, although she and Devon mostly got over their problems with her. She has also had a will-they-or-won't-they relationship with Billy Abbot, who she has kissed.
Also, in reality, Colin Atkinson was the person who set the new will into motion and was behind the whole scheme, not Chance Chancellor. Amanda knew nothing about Collin's shady attempt to have his son Cane Ashby inherit Katherine's estate.
Bryton James speaks on the Amanda storyline
As of lately, it still has not been revealed if Amanda and Hilary have a connection or if they just simply look like the same person. Recasts lead into some of the biggest soap tropes, from the "coming back from the dead" storyline to the long-lost twin plot twists. Though anything is possible in soaps, with Hilary visibly dying on-screen, it was clear that Morgan would not return as the same character. Still, we are sure that the writers will have a way of explaining the characters' connection other than just fat.e
In an interview discussing last week's Winters Family theme of reruns, James was asked about a popular Hilary theory and how it may tie into Devon's storyline and introduction on the show.
TV Insider brought up in the interview that a lot of viewers have been speculating online that Amanda, who was raised in foster care like Devon, could be related Hilary. Perhaps a long lost sister? The show hasn't given that many hints so we aren't sure.
"No, we don't know [if Amanda is related to Hilary yet], and yes, I do read the comments," he said. "We don't know what's next. We come in with our own ideas of what's going to happen. I think the writers are doing a great job of teasing the fans, bringing them along slowly as we discover Amanda's background. Mishael has always been an amazing addition [to] the cast. Whatever they end up doing, as long as there's interaction between us, it's going to be good."
The Young and the Restless airs weekdays on CBS.