'The Young and the Restless': Courtney Hope Says She Was Intimidated by This Co-Star
After saying goodbye to 'The Bold and the Beautiful,' Courtney Hope is making herself at home on 'The Young and the Restless.' Hope reprised her character Sally Spectra on the CBS soap opera where she's worked alongside iconic actors. Hope admits at first she was intimidated by this co-star.
The Young and the Restless star Courtney Hope is daytime's newest sweetheart. Hope's role as a soap opera actor began on The Bold and the Beautiful, where she played Sally Spectra. After three years on the show, Hope and her character left for its sister soap. Hope's fit right in with the rest of the cast, yet she admits she was nervous on her first day.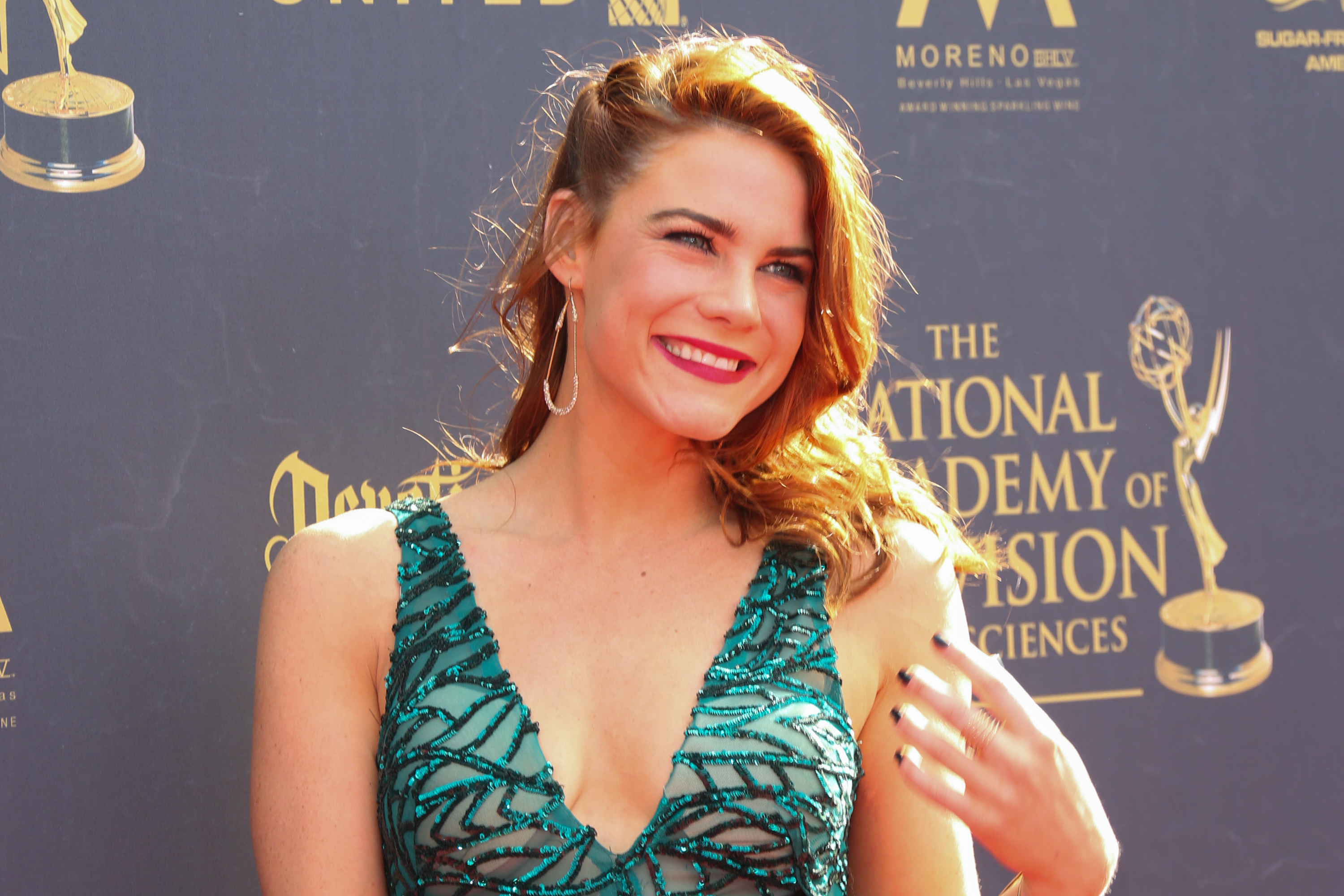 'The Young and the Restless' star Courtney Hope intimidated by Peter Bergman
Since joining The Young and the Restless in November 2020, Hope's been part of huge storylines. She's also worked alongside iconic actors such as Michelle Stafford and Tracey Bregman. Yet, it was Peter Bergman who Hope was worried about working with.
In a May 2021 interview with Soap Opera Digest, Hope revealed her thoughts on filming with Bergman. "At first, I was definitely a little intimidated by Peter because I knew who he was – who doesn't? – and I heard from everybody how amazing he is. When we met, he immediately put me at ease because he was so welcoming and nice, and right away gave advice about how the show worked."
Sally Spectra and Jack Abbott were a couple
Hope's bond with Bergman came in handy when Sally and Jack Abbott became a couple on The Young and the Restless. After arriving in Genoa City, Sally began working for Jack and Lauren Fenmore (Bregman). Aside from being her boss, Jack also became Sally's boyfriend.
Jack and Sally's relationship was met with disapproval from his son Kyle Abbott (Michael Mealor) and Summer Newman (Hunter King). Phyllis Summers (Michelle Stafford) was also suspicious of Sally's motives toward Jack. Sally and Jack's blossoming romance ended after her and Tara Locke's (Elizabeth Leiner) scheme was exposed.
Sally Spectra causing trouble for Jack Abbott
The couple's breakup was less than amicable. After discovering Sally's plot against Kyle and Summer, he has every right to be angry. Although Sally's moving on, Jack and Phyllis take every opportunity to bring up her misdeeds.
With Jack and Phyllis meddling in her life, Sally's returned the favor. Sally's interfering in Phyllis and Nick Newman's (Joshua Morrow) relationship by telling him about Jack and Phyllis spending time together. Also, she recently took a picture of Jack and Phyllis together, which will undoubtedly come in handy down the road. With Sally once again being a nuisance, it looks like Hope and Bergman will be sharing more scenes.