'The Young and the Restless': Diane Deserves a Second Chance, According to Fans
'The Young and the Restless' character Diane Jenkins is back and looking for forgiveness and a second chance from her son Kyle Abbott.
The Young and the Restless character Diane Jenkins (Susan Walters) is back to reclaim what's hers. Diane's return from the dead is one of the shocking moments in 2022. As Diane attempts to redeem herself, fans debate whether she deserves a second chance.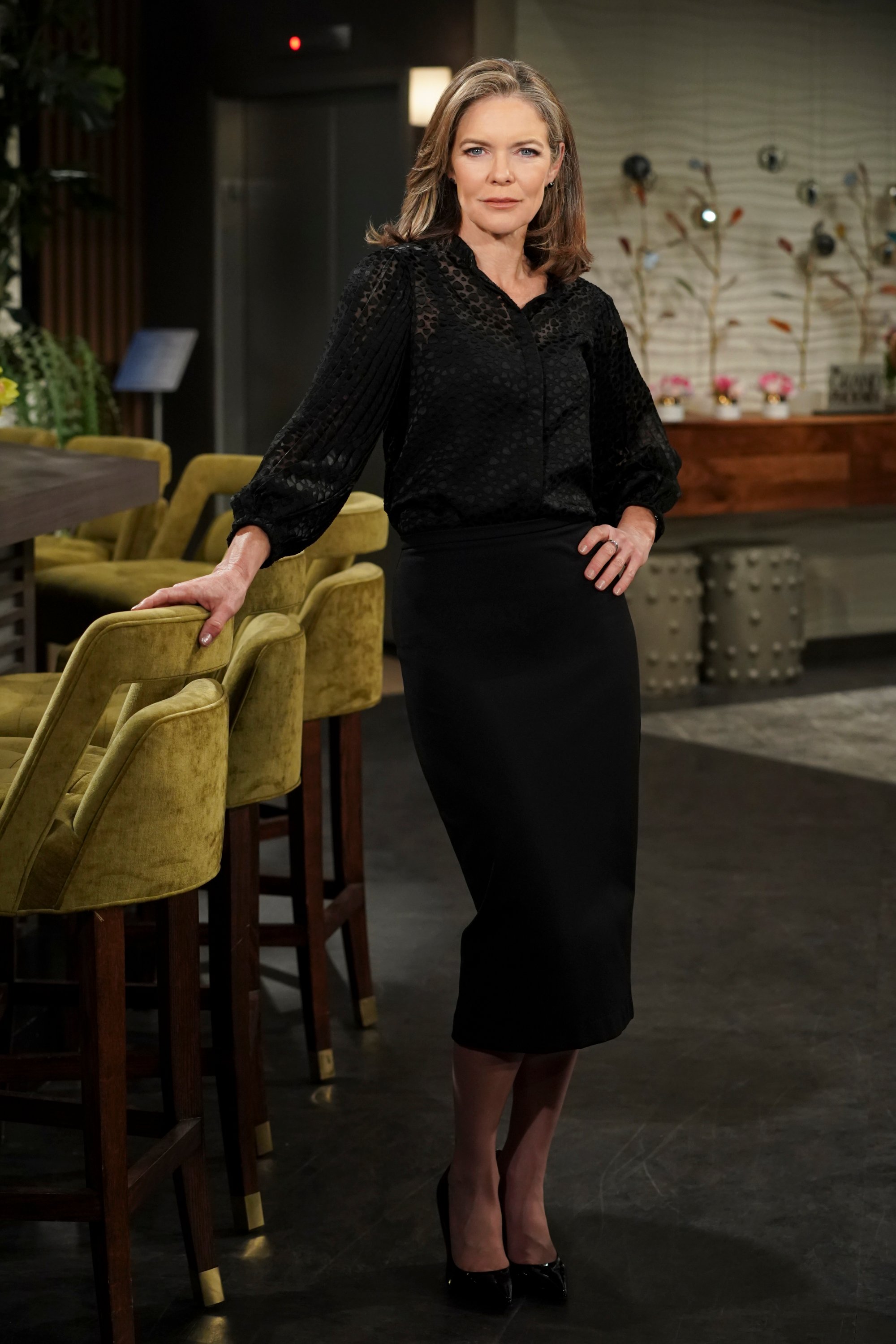 Diane Jenkins tries to reconnect with her son Kyle Abbott on 'The Young and the Restless'
Diane's return to The Young and the Restless has stirred up drama for the Abbotts. Of course, Jack Abbott (Peter Bergman) isn't thrilled to see his ex. Ashley Abbott (Eileen Davidson) and Abby Newman (Melissa Ordway) won't welcome her with open arms. 
But the person most impacted by Diane's return is her son Kyle Abbott (Michael Mealor). Upon arriving in Genoa City, Kyle was given the shocking news that his mother is alive. The young man is processing the revelation and dealing with a mixture of emotions. 
While he should be happy Diane is back, he feels resentment for her staying away and not getting into contact with him. Diane knows she hurt Kyle, but she's hoping he'll find it in his heart to forgive her. As Kyle contemplates his decision, fans on Twitter believe he should give her a second chance. 
"Absolutely! Yes, Diane did a horrible thing to her son, but she isn't the only one. Victor, Nick, Adam, Phyllis, to name a few, have willfully done horrible things to their kids. Why shouldn't Diane be given a second chance?" asked one viewer.
"I definitely want to see Kyle and Diane reconnect and form a relationship. Past can't be changed. Hurt can't be erased. But I think Kyle needs his mom," another fan replied.
"Yes, she deserves a second chance as a mother, and that could drive some people in town crazy, and because I love drama, I want that for her," another commenter chimed in.
The Abbotts gather to ambush Diane Jenkins
Kyle's decision to give Diane isn't going to be an easy one. He needs help, and that's where Jack and the rest of the Abbotts come in. Kyle and Jack ambush Diane with an intervention when they invite her to the Abbott mansion. 
Ashley and Abby quickly bring up Diane's past misdeeds, while Billy and Traci Abbott (Jason Thompson and Beth Maitland) question her intentions. Diane is stunned by the interrogation but remains calm as she relays her apologies and promises of change. 
The intervention will leave everyone confused and skeptical of Diane. However, it'll help give Kyle some clarity in his decision.
Kyle Abbott's reconciliation with his mother doesn't sit well with others
Diane's wish of reconnecting with Kyle comes true on The Young and the Restless. After some much-needed time, Kyle takes a huge step forward in forgiving his mother. Jack wants what's best for his son and will support him; however, not everyone will agree with Kyle's decision. 
Kyle's mother-in-law and Diane's rival, Phyllis Summers (Michelle Stafford), will be furious. The last thing Phyllis wants is Diane in her life, but since they're in-laws, they'll be seeing more of each other. Phyllis hopes when Summer Newman (Allison Lanier) returns, her daughter will side with her in the matter.
Summer will have a tough dilemma; on the one hand, she's suspicious of Diane's return. But at the same time, she wants to support Kyle and make him happy. However, Summer's conflict will be fueled by Phyllis whispering in her ear.
Phyllis needs help getting Diane out of Genoa City, and with Summer's help, they'll be able to do that. However, Phyllis' plot may drive a wedge between Kyle and Summer while strengthening his bond with Diane.