'The Young and the Restless': Diane and Phyllis Reignite Their Rivalry
'The Young and the Restless' is about to renew one of its epic feuds as Diane Jenkins and Phyllis Summers face off.
The Young and the Restless character Diane Jenkins (Susan Walters) is back and ready to stir up trouble. Diane is already trying to insert herself into Jack Abbott's (Peter Bergman) life. However, she'll face opposition from her longtime nemesis Phyllis Summers (Michelle Stafford).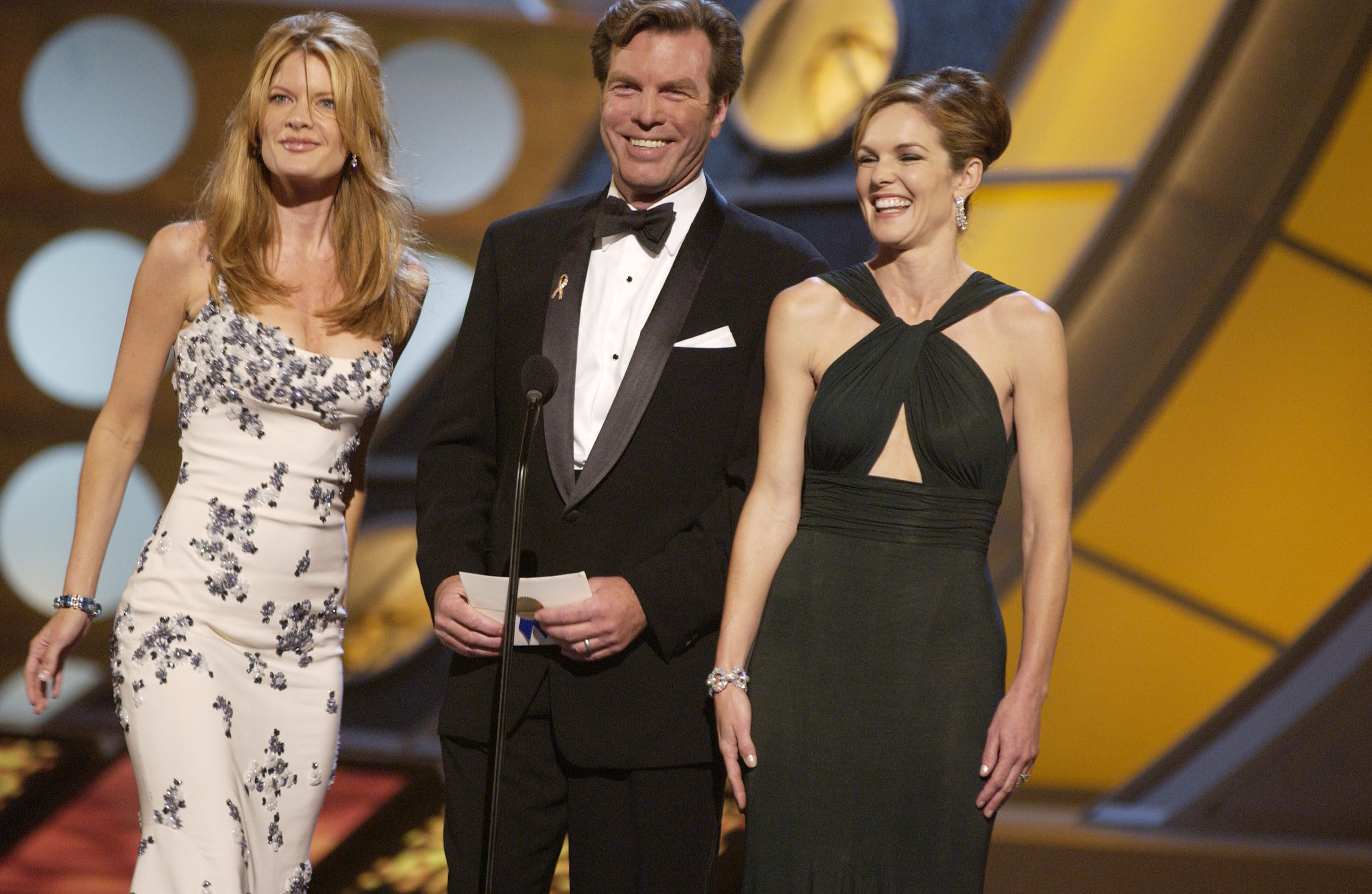 Diane Jenkins and Phyllis Summers are already trading insults on 'The Young and the Restless'
Diane's return from the dead is already creating drama on The Young and the Restless. Jack was stunned to learn Diane was the mystery texter and was hanging around his granddaughter Allie Nguyen (Kelsey Wang). After explaining why she faked her death, Diane pleaded with Jack to see Kyle Abbott (Michael Mealor).
Jack debated whether to let Diane back into Kyle's life and sought advice from Phyllis. The Genoa City redhead was shocked to learn Diane was alive and wanted to see her former enemy. As reported by Soaps.com, Phyllis accompanied Jack during a visit to Diane's house, where the two women quickly traded insults.
Diane versus Phyllis was one of the soap opera's epic feuds, and the women will undoubtedly pick up where they left off.
The two women feud over Jack Abbott
Diane and Phyllis' feud began in 2001 on The Young and the Restless. Diane returned to Genoa City with her son Kyle, whom she believed was Victor Newman's (Eric Braeden) son. However, Victor's wife, Nikki Newman (Melody Thomas Scott), switched his sperm sample with Jack's. 
After a DNA test confirmed Kyle was his son, Jack sued Diane for custody. However, Jack lost the court battle after Phyllis' outburst on the stand. Jack later invited Diane and Kyle to move into the pool house on the Jabot property. Diane immediately got to work scheming to break up Jack and Phyllis' marriage.
Diane and Phyllis' feud became heated, with Diane claiming Phyllis was trying to hurt her. She made Phyllis believe that she ran over her and tried to set the pool house on fire. Her attempts to destroy Jack and Phyllis' marriage failed, and she later left town with Kyle.
Their rivalry will impact Kyle Abbott and Summer Newman's marriage
Another round in Diane and Phyllis' rivalry is coming to The Young and the Restless. Their feud will affect others, including their children. Kyle and Summer Newman (Hunter King) are happily married, yet their relationship is about to be tested thanks to their mothers.
Kyle will return to Genoa City to reconnect with his mother upon learning that Diane is alive. Summer won't be too far behind, and like Phyllis will be skeptical of Diane's intentions. While Summer wants to support Kyle's relationship with his mom, she can't help worrying he'll be heartbroken again.
Phyllis believes the best thing is for Diane to leave and will seek Summer's help in removing her from their lives. However, Phyllis' scheme will cause more damage. Kyle will be furious at her and Summer for trying to destroy his relationship with Diane.
As Summer tries to smooth things over with her husband, Phyllis will be left to deal with Diane's wrath. Yet, the redhead doesn't let anyone intimidate her, including Diane.