'The Young and the Restless' Double Take: Bryton James Was Sean Dominic's Stand-In for Elena's Love Scene with Nate
Romance scenes are not like they used to be on soap operas due to the pandemic. For example, on The Young and the Restless, Bryton James had to stand-in for Sean Dominic as Nate Hastings, as Nate had a love scene with Elena Dawson. The character is portrayed James' real-life partner, Brytni Sarpy. Elena cheated …
Romance scenes are not like they used to be on soap operas due to the pandemic. For example, on The Young and the Restless, Bryton James had to stand-in for Sean Dominic as Nate Hastings, as Nate had a love scene with Elena Dawson. The character is portrayed James' real-life partner, Brytni Sarpy.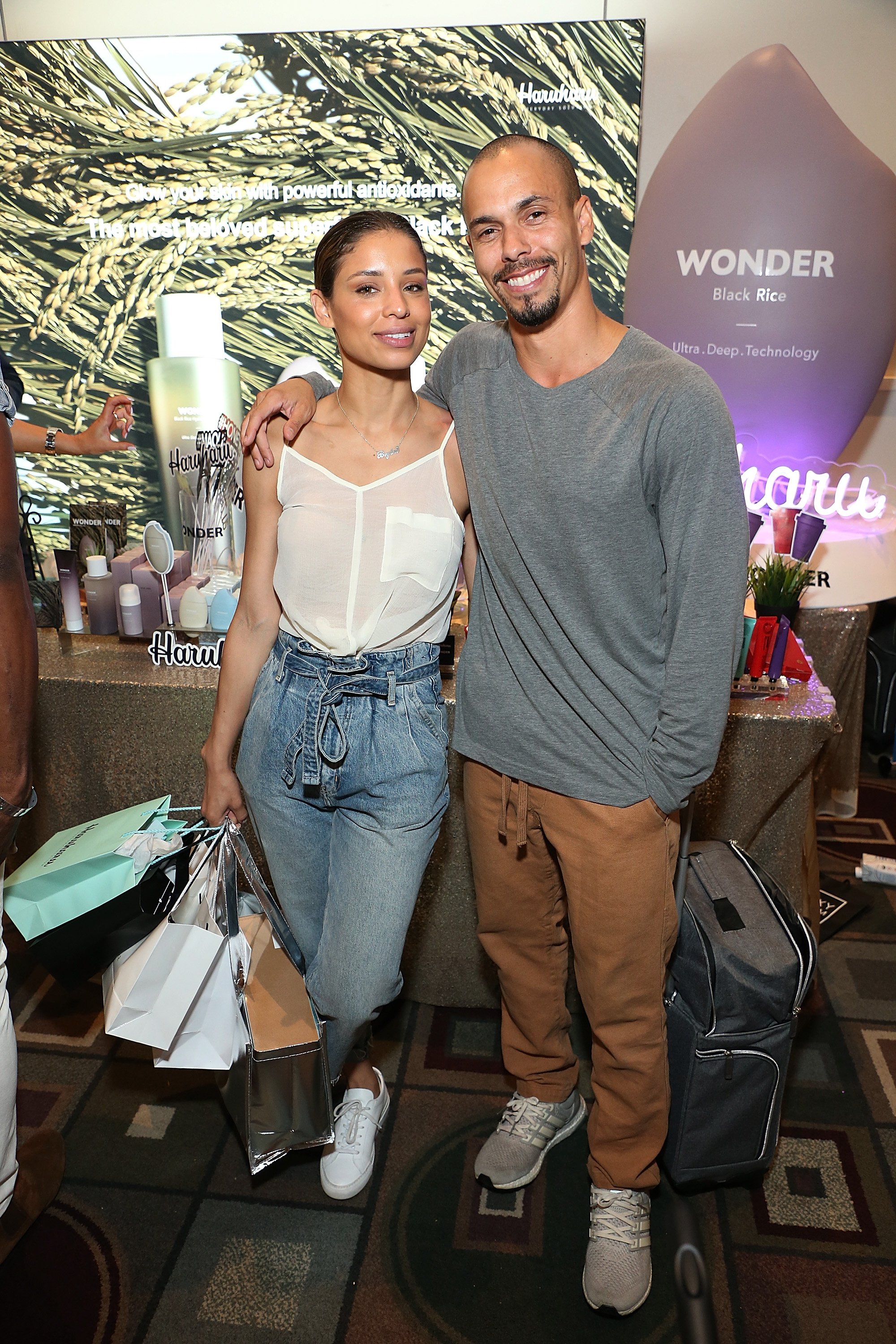 Elena cheated on Devon with Nate
At one point, it looked like Devon and Amanda Sinclair may get together after it was revealed that she was the sister of his late wife, Hilary Curtis. This was that to happen, especially Elena had was worried about Amanda causing a strain in her relationship and Devon.
However, the opposite actually happened. Elena ended up sleeping with Nate, who happens to be Devon's cousin. Devon kicked Elena out and it seems that their relationship could be over.
Brytni Sarpy and Bryton James are together in real life
Sarpy and James began dating in May 2019. In May 2020, the two said they were celebrating a one-year anniversary.
"We actually just bought a condo together and moved in about a month before quarantine, so thankfully, we weren't in the middle of moving or anything," Sarpy said in an interview this summer with CBS Watch Magazine before the show resumed filming. "Now, we have the opportunity to really get used to the walls around us.
Bryton James was Nate for a second
In an interview with Michael Fairman TV, Sarpy revealed that James was actually the body double for Dominic as Nate due to the show's filming standards during the coronavirus (COVID-19) pandemic. Since James and Sarpy are partners in real-life, he was put in the scene as a body double instead of Sarpy filming a regular love scene with Dominic.
It was also not a full romance scene as it just looked like they were kissing and about to have sex before the scene wrapped. "It was certainly awkward because his double was Bryton, so it's hard to play that you're cheating on a character with the actor who plays the character that you're cheating on," Sarpy joked.
There are also kissing scenes in which she had to kiss a mannequin because of the pandemic-related regulations on the set of the show. "Then in some of the scenes we are looking into each other's eyes, and we appear to be close, but of course we are not that way," she explained. "So, I am staring up at a mannequin that it is at Sean's eye-level, and he is staring down at a mannequin that is at mine.  It is not easy to try to sell that energy that is between two people in such an electric, heated moment, so it was definitely challenging.
Does their relationship make these scenes more challenging?
Since the two soap stars are in a relationship, it may translate differently on screen. For Sarpy, because they are together in real life it makes it both easier and harder for them to act in romantic scenes together.
"It makes it harder because it's more real, but it also makes it easier because it's more real," the actress said. "These are situations that could at some point come up or have come up, and to put yourself in those positions, and to have him look at me the way that he does and to jeopardize something that real, to go to that place, is a dark place to have to portray."
The Young and the Restless airs weekdays on CBS.