'The Young and the Restless': Doug Davidson, Lauralee Bell, and 3 Other Stars Who Are on Instagram
On the air for almost 50 years, viewers can't get enough of The Young and the Restless. The hit soap opera from CBS follows the residents of a fictional town, Genoa City, through all sorts of ups and downs. For those who want to get a more up close and personal look at the lives of their favorite soap opera stars, catch up with the cast — at least most of them — on Instagram.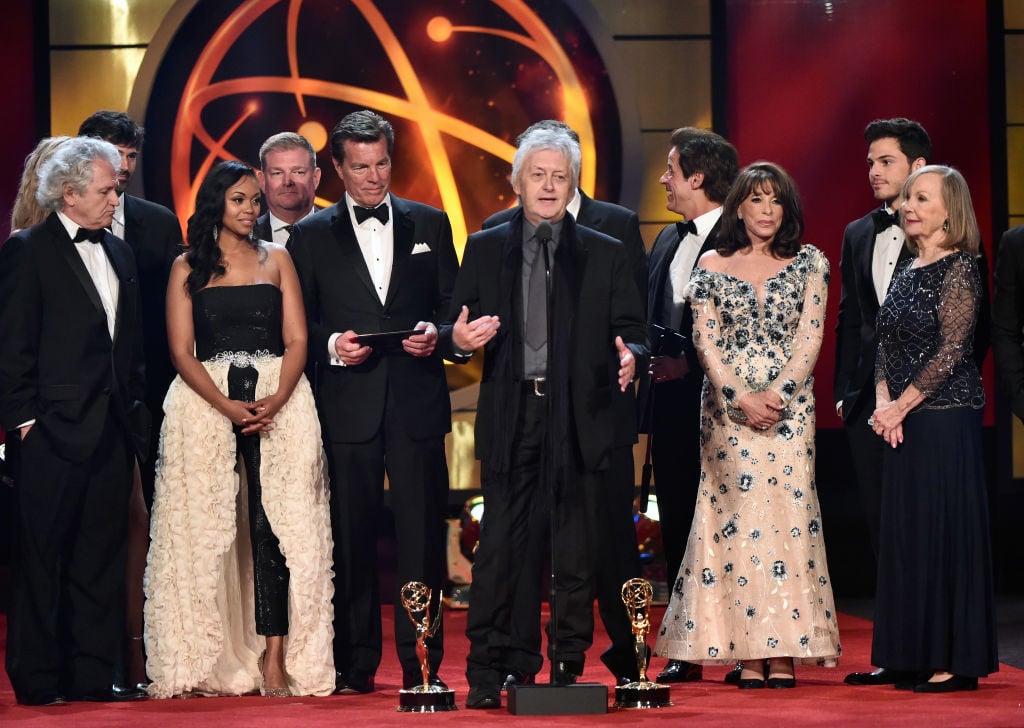 Lauralee Bell 
Actress Lauralee Bell plays Christine "Cricket" Blair Williams on Y&R. Her character gets caught up in one of the soap's wildest love triangles but when cameras stop rolling Bell spends her time with her husband and two kids or maybe snuggling with her dog. Not only does she share sweet behind-the-scenes photos of her fellow Y&R cast members on Instagram (@Lauralee_Bell), she also shares some epic throwback posts from her early days on TV. 
RELATED: How Far in Advance Is Young and the Restless Taped?
Sasha Calle
According to CBS, Sasha Calle joined Y&R playing Lola Rosales, the younger sibling of Arturo (Jason Canela) and Rey Rosales (Jordi Vilasuso). In her relatively short time on the show, Calle's managed to snag a Daytime Emmy Award nomination for Outstanding Young Performer in a Drama Series. As for her Instagram (@SashaCalle), fans of Calle's acting can get to know her as a singer-songwriter. She shares everything from selfies to songs she's working on. 
Doug Davidson
The longest-serving cast member on Y&R, Doug Davidson has played bad-boy-turned-detective Paul Williams since the 1970s. But in early 2020, fans started to talk about seeing the actor less and less on the series. Shortly after rumors began to spread about his possible dismissal from the show, Davidson opened up about his absence.
RELATED: 'The Young and the Restless': Inside Eric Braeden and Michael Muhney's Off-Camera Feud
He said his contract had run its course and that the show hadn't renewed it. Upset, fans started a petition urging Y&R to take him back. While fans wait to see how the situation plays out, they can visit Davidson's Instagram (@DougDavidsonYr) to see what he's been up to lately. The actor often shares snapshots from his garden or pictures from his time on Y&R.
Melissa Claire Egan
Melissa Claire Egan, or @MissyClaireEgan on Instagram, plays Chelsea Lawson on Y&R. Egan might look familiar to fans of Dawson's Creek, One Tree Hill, or Criminal Minds because, according to CBS, she's appeared in those TV shows and more. Y&R fans will love her Instagram for all the sweet snapshots of her with fellow cast members. 
RELATED: 'The Young and the Restless' Star Melody Thomas Scott Once Named the 1 Co-Star That's Difficult to Work With
Mark Grossman
Mark Grossman is the latest actor to play the role of Adam Newman on Y&R. He joins others such as This Is Us' Justin Hartley who played the role from 2014 to 2016. Grossman joined the cast in 2019 and has been portraying Adam Newman ever since. Fans can see some behind-the-scenes Y&R shots on Grossman's Instagram (@MarkGrossman18) in addition to some of his modeling photos. When he's not in front of the camera, Grossman's a semi-pro Motocross racer.  
Watch Y&R weekdays on CBS.