'The Young and the Restless': Elizabeth Leiner Set to Exit the Show
It's official! The Young and the Restless fans have seen the last of Elizabeth Leiner and her character Tara Locke. Leiner joined the CBS soap opera cast earlier this year as Kyle Abbott's (Michael Mealor) ex. Leiner's exit comes just as the show wraps up Tara's storyline. Fans were curious about Leiner's status with the show following Tara's downfall, and now they have their answer.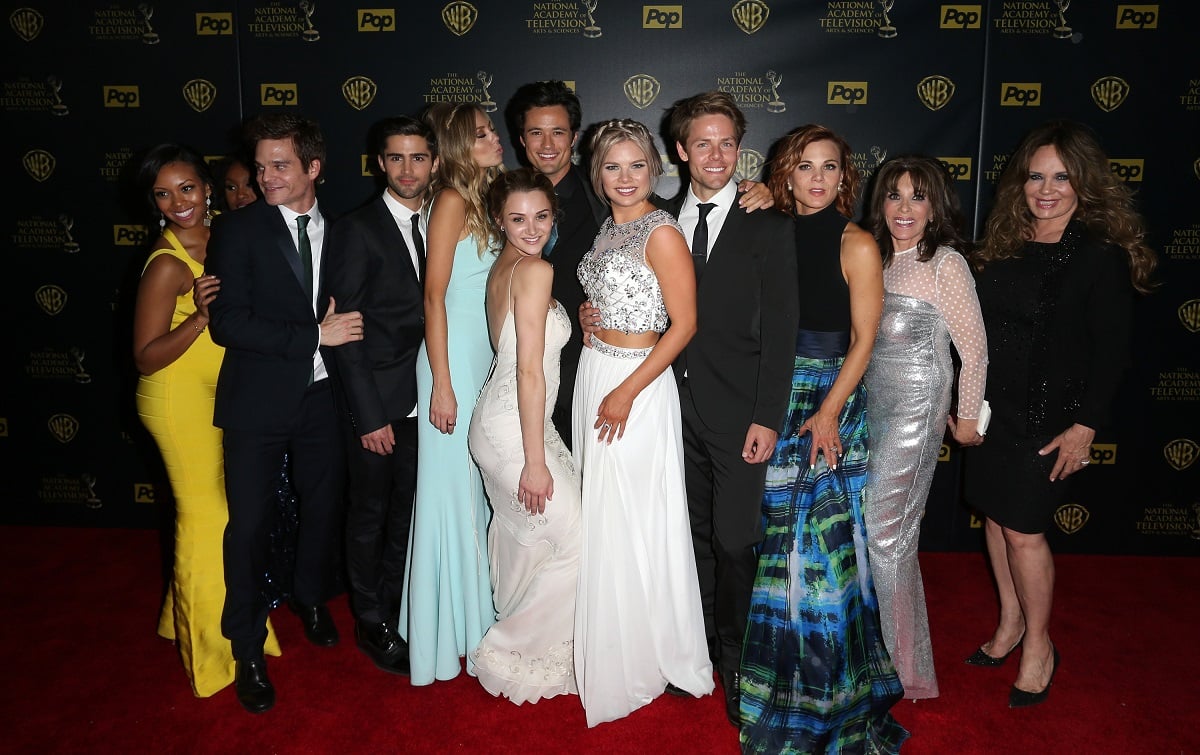 Elizabeth Leiner set to exit 'The Young and the Restless'
Leiner joined The Young and the Restless in February and made her debut in March. Leiner played the role of Tara, the wife of New York businessman Ashland Locke (Richard Burgi). However, like many, The Young and the Restless newcomers, Tara had ties with a Genoa City resident. It's then revealed Tara is the former lover of Kyle, and the two have a big secret they're keeping from their significant others.
Tara creates drama for Kyle and his fiancée Summer Newman (Hunter King), when she arrives in town with their son Harrison. The character of Tara earns lots of dislikes from Kyle and Summer fans, who are upset with her antics. The fans won't have to worry about Tara causing any more trouble. As reported by Soaps.com, Leiner and her character will be exiting the show.
Tara Locke's scheming on 'The Young and the Restless'
From the moment Tara arrived in Genoa City, the character was obviously up to no good. When Tara was first introduced, she told Kyle to back off when he began to ask questions about Harrison's paternity. With her husband Ashland being a powerful man, she feared what would happen if her and Kyle's secret were revealed.
However, when Tara divorced Ashland, she had a change of heart about Kyle and Harrison. During Kyle and Summer's engagement party, she showed up with Harrison and revealed he was the boy's father. After DNA tests confirmed Harrison was Kyle's son, Summer stood by Kyle and adjusted to her new role as stepmom.
Yet, Tara had other plans. Wanting Kyle for herself, Tara teamed up with Summer's enemy Sally Spectra (Courtney Hope), to get rid of Summer. Tara blackmailed Summer into breaking up with Kyle by threatening to take Harrison away. Sally meanwhile worked her charm into getting Eric Forrester (John McCook) to offer Summer a job in Italy. After Summer ended her engagement with Kyle, she took Eric's job offer.
Tara Locke's storyline wraps up
Leiner's last appearance on The Young and the Restless occurred on August 6th. Viewers watched as Phyllis Summers (Michelle Stafford) busted Tara and Sally's scheme. Phyllis upped the ante in her quest for payback by having Tara arrested for fraud. The last scene of Tara showed her being hauled off in handcuffs while Phyllis gloated.
With Tara's storyline wrapping up, fans were curious about what would become of the character. With Mealor and King departing as Kyle and Summer, it appeared there wasn't any use for Tara. As it turns out, the writers didn't have any other plans for Tara. So fans will have to bid farewell to Leiner and her bad girl character.