'The Young and the Restless' Star Eric Braeden Couldn't Watch Victor and Nikki's Wedding Re-Airing: 'It Got Interrupted By our Governor'
The Young and the Restless power couple Victor and Nikki Newman are the show's most iconic characters. When the show re-aired some classic episodes last year, one of Victor and Nikki's weddings was a part of these episodes. However, Eric Braeden, who plays Victor, didn't get to see the whole wedding!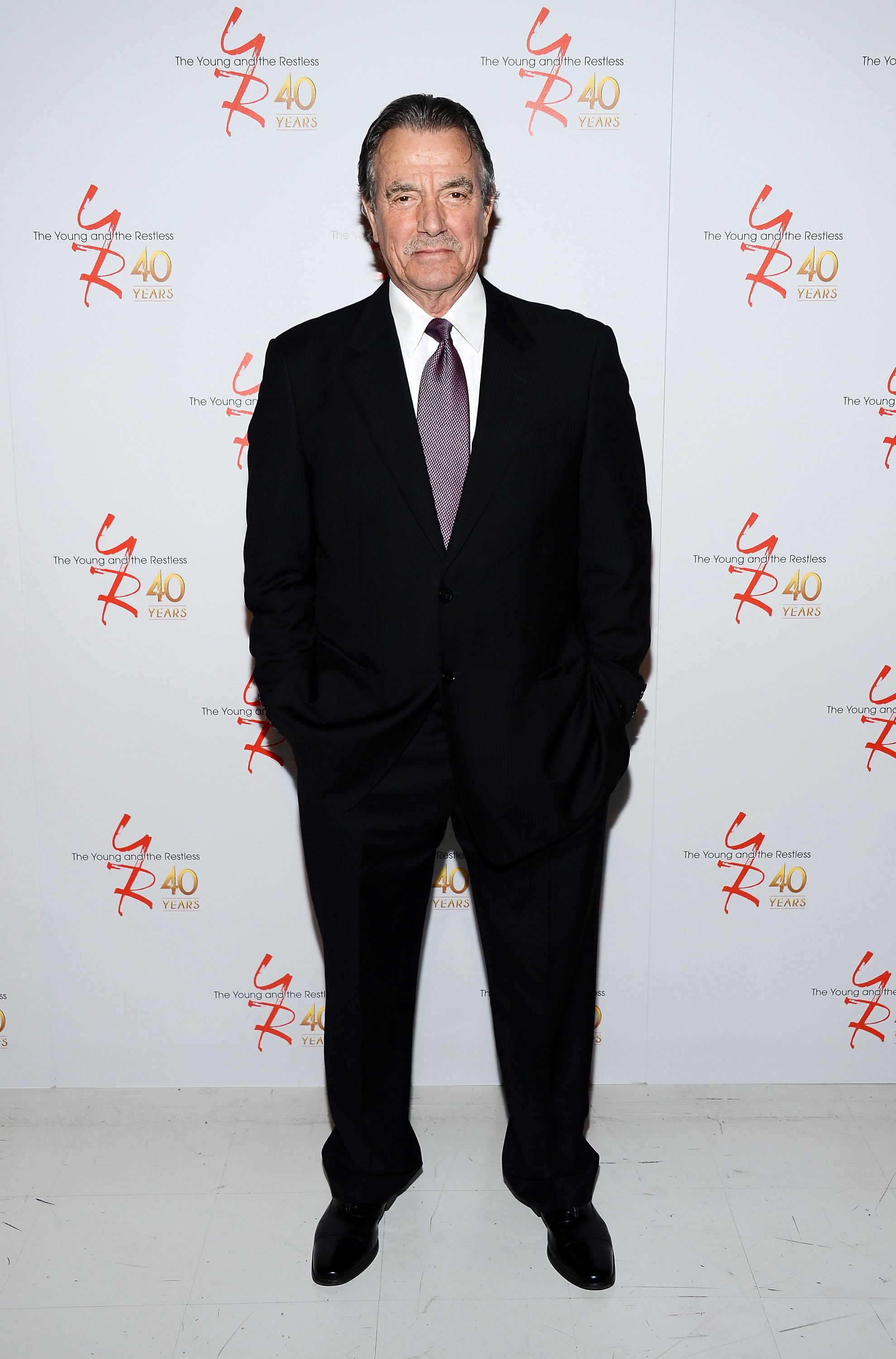 Eric Braeden is an iconic soap opera actor
Braeden has played Victor on The Young and the Restless since he was first introduced in 1980. Though the character was supposed to only be on the show for a limited time, Braeden ended up signing a contract and staying for years and years.
Early on when he first started, Braeden wasn't really a. fan of the what he was doing on the show. However it wasn't because of the medium, it was because he had already played character similiar to Victor.
"I hated it," he said in an interview posted on The Young and the Restless' social channels. "I couldn't stand it. Because I played a bad guy, and I had burned out playing bad guys. I've played bad guys on over 120 television shows, and I was sick and tired of it."
"I asked Bill Bell to imbue this character with a background that explains why he became who he was," he continued.
However, there was one scene that led him to change his mind. The scene was when Victor told Nikki about how his mother and father left him at an orphanage "Once I played that scene, I walked in my dressing room and I called my wife. I said 'I'm gonna stay,'" he added. "Because I could see it open all kinds of possibilities."
Eric Braeden on watching part of Victor and Nikki's 1984 wedding
In an interview last year with Soap Opera Digest before the show resumed production amid the coronavirus (COVID-19) pandemic, Braeden was asked about the classic episodes that re-aired. One of the episodes was the 1984 wedding between Victor and Nikki. Unfortunately, Braeden says he was unable to see the whole episode because of the pre-emption for an address from California's governor, Gavin Newsom.
"It got interrupted by our governor," he explained. "Victor was saying his vows and suddenly our governor came on with a public service announcement. But it was really wonderful to see all of those familiar faces, it was wonderful to see that. It really was, I must say, and it was done so beautifully and so sumptuously and with style."
RELATED: 'The Young and the Restless': Adam Newman's Same-Sex Relationship, Explained
Eric Braeden on the importance of entertainment
He also spoke about entertainment serving as a big form of escapism for people during the pandemic since a lot of things cannot proceed as normal.
"I think the role of entertainment is becoming more apparently important now than ever before," he said. "What do people do at home? They watch shows, they watch old shows, they watch reruns, they watch old sports shows. I think the need for entertainment is even greater now. I mean, what do people do otherwise? It's an escape, let's be very honest. The need for entertainment is very strong. I don't think there is going to be any diminishing of that when we rebound and when we start producing again. Look at the success of Netflix right now. It's extraordinary. The need for entertainment will always be there."
The Young and the Restless airs weekdays on CBS.