'The Young and the Restless': When Was Eva Longoria on the Show?
Before Eva Longoria became known for playing Gabrielle Solis on Desperate Housewives, she was a soap opera star. Here's everything Showbiz Cheat Sheet knows about Longoria's soap opera days.
Eva Longoria had to work two jobs to make ends meet when she began acting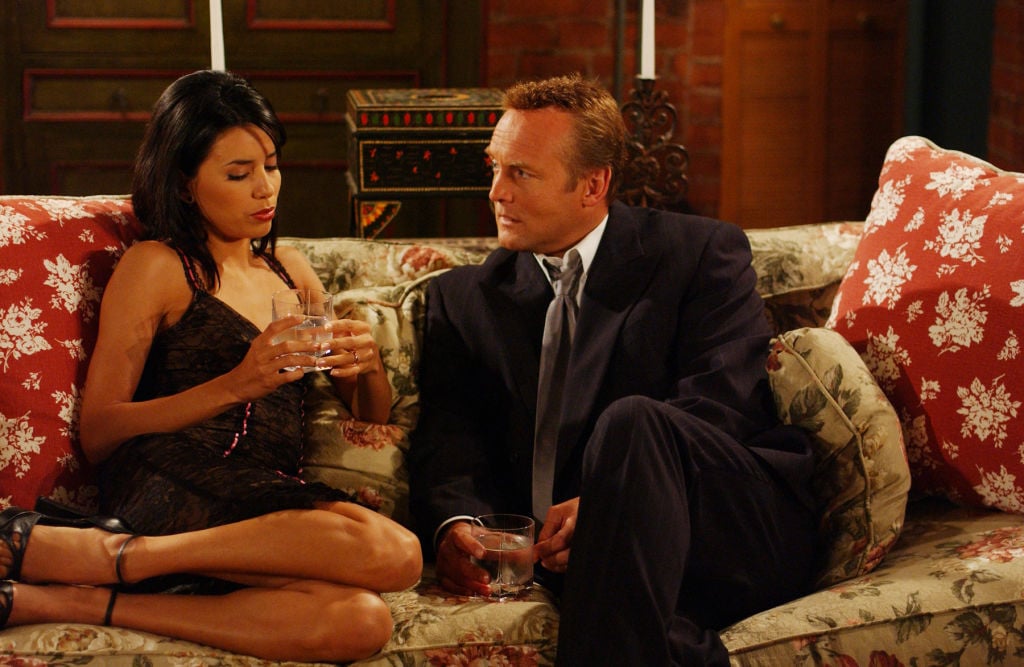 Eva Longoria told Entertainment Weekly she had two jobs during her time on The Young and the Restless. She used her dressing room for her second job as a headhunter (she made her phone calls there). Although she made more money as a soap star ($900 per episode), Longoria says she earned less than she made as a headhunter. The actress says headhunting was her first job when she moved to Los Angeles to become an actress.
"I was a headhunter while I was on The Young and the Restless," said Longoria. "I was doing it out of my dressing room. It wasn't until two years into The Young and the Restless that I was actually able to live off just acting."
Eva Longoria was so good at her headhunting job she earned six figures at just 22 years old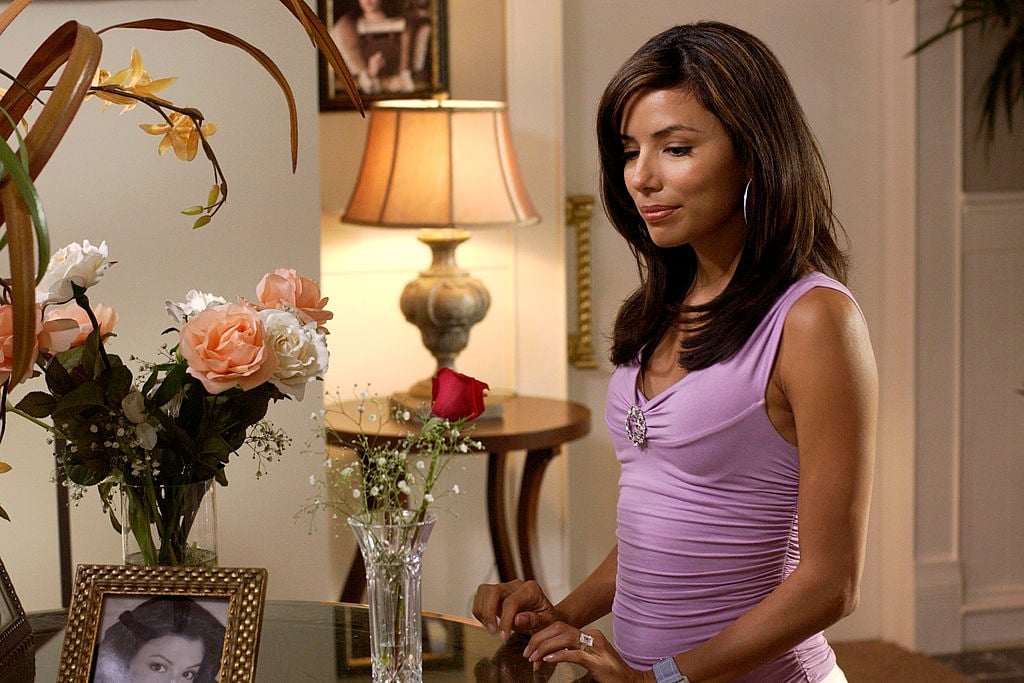 When Longoria first began working as a headhunter, she was given a choice between being paid a salary or commission. She told Parade she didn't know the difference, so she chose commission because her boss told her she could make as much money as she wanted with that payment structure. However, Longoria was so good at her job that she was earning $100,000 a year. Her boss had to adjust the way she was paid because she was making so much.
"I was so successful that he came back [later] and said he needed to restructure my commission because I was making so much money," Longoria told Parade. "I was making $100,000 a year when I was 22… I paid off all my student debt, my credit card debt. I took proper acting classes. I had an apartment. I bought a car. I would do headhunting and then run to an audition."
Eva Longoria played Isabella Braña on 'The Young and the Restless'
Longoria's first appearance in a daytime drama was a 2000 episode of General Hospital in which she played a Brenda Barrett lookalike. She only appeared in one episode. After her stint on General Hospital, Longoria joined the cast of The Young and the Restless. She played the character Isabella Braña from 2001 until her character's story ended in 2003.
Isabella was tangled in a plot to break up a married couple (Christine Blair and Paul Williams). The mastermind of this plot was Michael Baldwin. Things got messy when Isabella becomes pregnant with Paul's baby. At first, Isabella tries to pass off the baby as Michael's, but the truth is revealed, and Paul and Isabella get married. However, they don't have a happily-ever-after.
Paul sleeps with Christine, so Isabella decides to break up with him. Christine later finds out about Michael's plan and reunites with Paul. Isabella tries to kill Christine, but before she can, she's stopped by Paul. She's later taken to a psychiatric institution, where her story arc ends.
Read more: Eva Longoria Net Worth and How She Became Famous
Follow Sheiresa @SheiresaNgo