'The Young and the Restless': Fans Are Sick of Billy
The Young and the Restless has a few fans who feel like the show's recent storyline involving Billy is fairly dull. They are done seeing so much of Billy.
Soap opera fans are a loyal bunch, tuning in every day to see what their favorite characters are up to. Creating engaging soaps isn't easy, because there are so many episodes. It's no wonder that some plots might seem like they've already been done (because they have) or sometimes fall a bit flat. 
The Young and the Restless has a few fans who feel like the show's recent storyline involving Billy is fairly dull. They are done seeing so much of Billy, and they are bored with his constant feud with Victor and Adam. 
How long has Billy Abbott's character been on Y&R?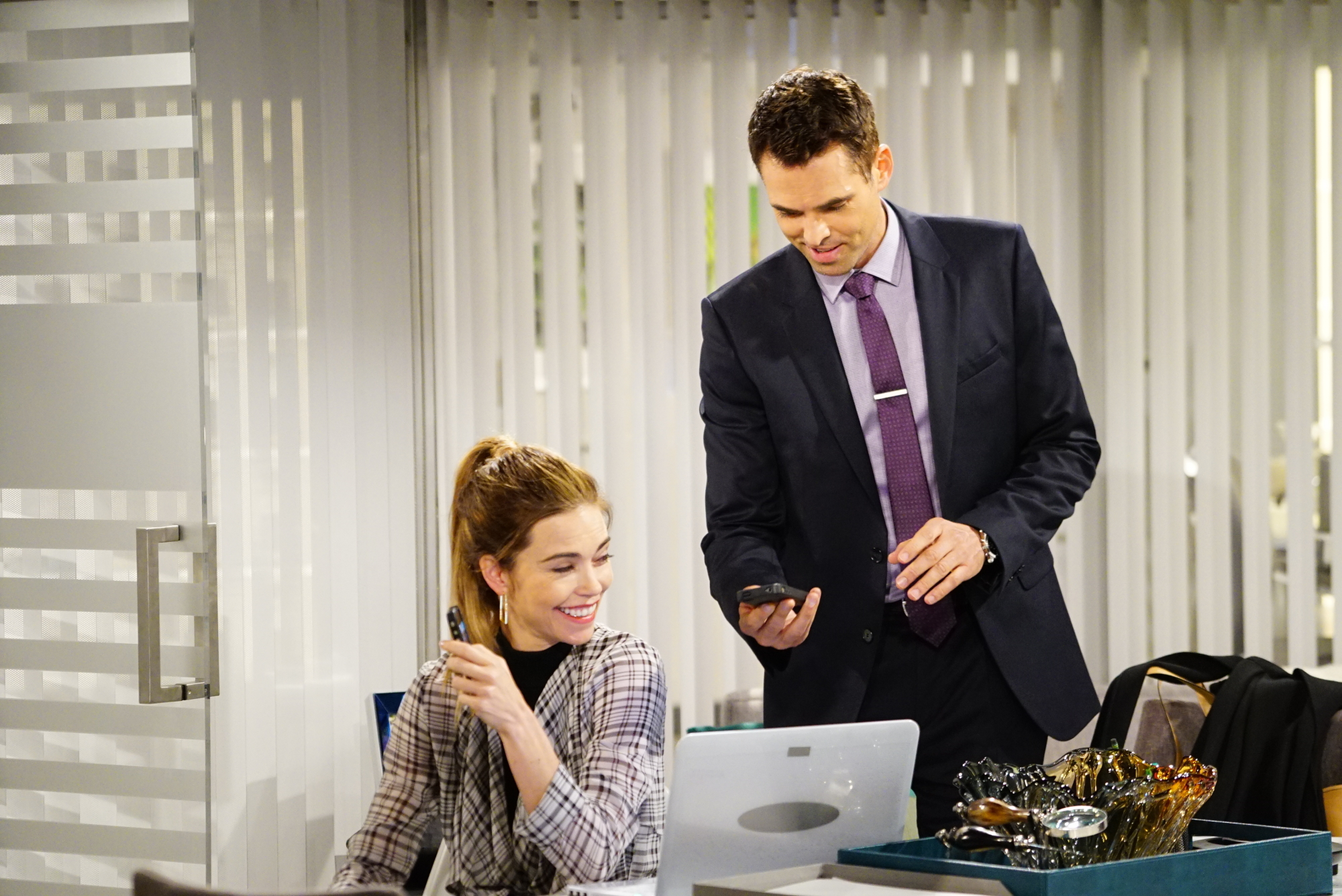 Billy Abbott has been a main character on The Young and the Restless since 1999. The character has been portrayed by several actors during the series. Billy was 16 years old when his character first appeared on the series, and was originally played by David Tom. Since then, five different actors have played Billy–he is currently portrayed by Jason Thompson. 
What is Billy's latest storyline? 
Most people will agree that Billy lands himself in trouble far too often. It's usually his own fault, although he does seem to have a way of attracting bad luck. His marriages are no exception–things didn't end well with Mackenzie or Chloe, and who knows what will happen with Victoria.
Billy's on-again, off-again romance with Victoria has survived two divorces, but the couple called it quits again in 2020. Judging by their history, however, no one really believes it over. 
The latest mess Billy's found himself really takes the cake. He's wiggled his way out of charges for illegal drug trafficking, rape, and embezzlement–he even bought a baby on the black market. This time, it looked like he might not be able to talk his way out of it. 
Billy's obsession with Adam led him to the wrong place at the wrong time. He was present at the crime scene when Chance was shot, and of course, the police had an eyewitness. With some help from Lily, Billy discovered that Alyssa Montalvo was the witness. He still couldn't avoid being arrested, but was later released when Alyssa confessed and was arrested.  
Why do fans want to see less of him?
Fans weren't super psyched when Billy was arrested and the show focused primarily on him. They are getting tired of the amount of screen time Billy gets, and they're bored with his story lines. 
The Young and the Restless recently tweeted about how Billy's absence will affect his family, which led to a barrage of comments from fans. They thought "absence" was a funny choice of words, since Billy is on the show constantly. 
One fan tweeted incredulously, "His absence? He is on every damn day!" Another fan just wasn't interested at all, "BORED TO DEATH. How many times you going to do these stand alones???"
It seems that the continuous battles between Billy and that infamous father/son duo, Adam and Victor, are getting tiresome. Their feud has been endless, with Billy nearly killing Adam in the past, and Victor's numerous attempts to frame Billy for crimes.
The bad blood has been around for decades, and fans think it's time to move on to something a bit more exciting — "We would really like less Billy. His feuds with Adam and Victor are tired."
Whatever The Young and the Restless has in store for Billy in 2021, one thing is for certain–it better be a lot more exciting. If the writers are paying attention to the overwhelming majority of fans' opinions, they might want to get creative.
Some fans are going to start abandoning the show all together–"Most pointless episode of the year. I turned it off and deleted my DVR halfway through."