'The Young and the Restless': Fans Are Totally Divided Over Billy and Lily as a Couple
Billy Abbott, the son of legendary The Young and the Restless character John Abbott, has always carried the edgy bad boy persona.
In comparison, the lovable Y&R character Lily Winters has been portrayed as an all-American girl since her youth. The two characters couldn't be more different, and their recent love story is definitely a story of opposites attract. Read on to learn all the details of this budding romance and why some fans of The Young and the Restless aren't too sure if Billy and Lily are really the perfect pair. 
Love is in the air in Genoa City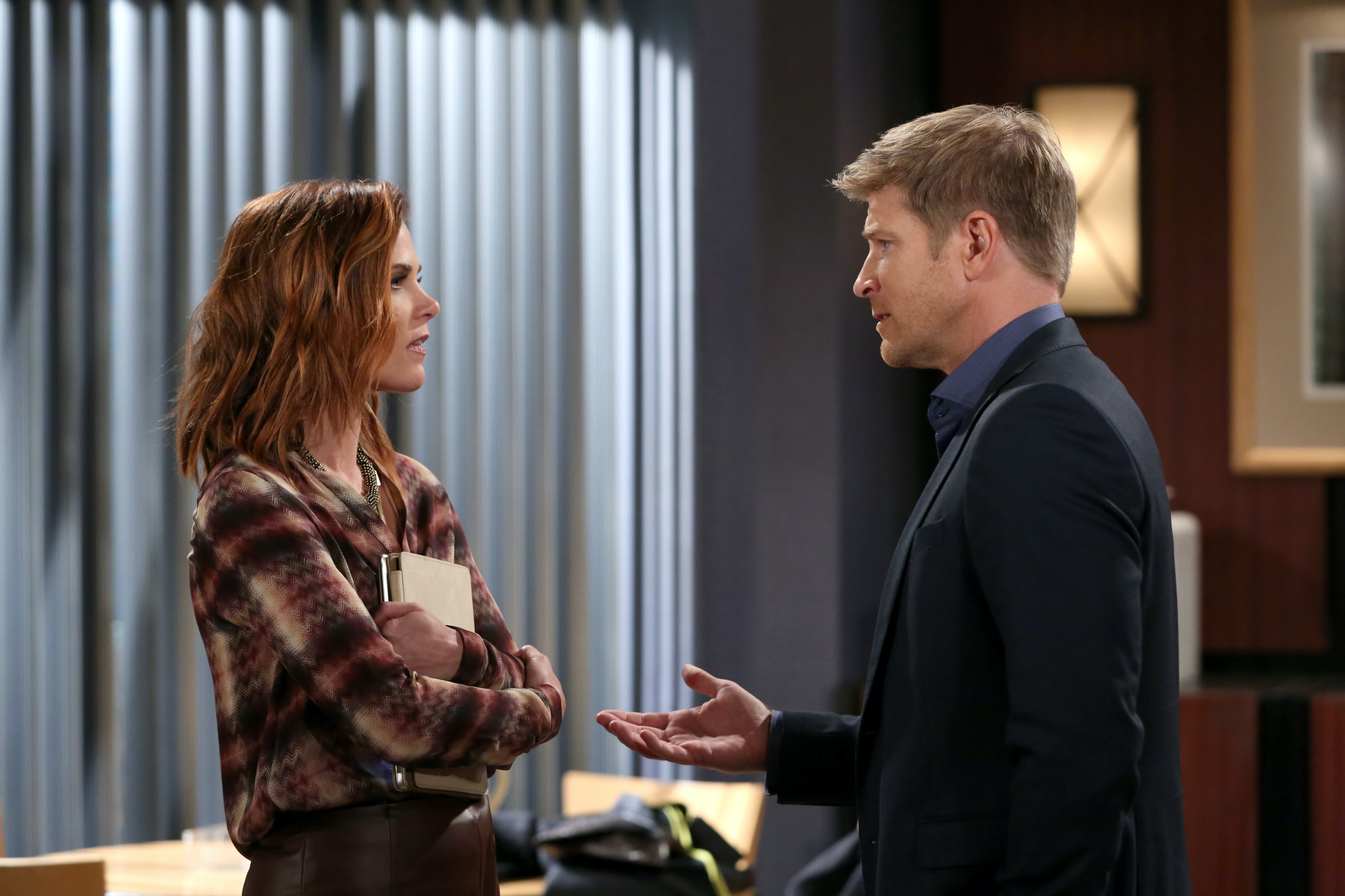 It seems like love is always in the air in Genoa City. This time the city's love birds are Billy Abbott and Lily Winters. While the characters have had previous entanglements, Billy's mother, Jill Abbott, is responsible for bringing the pair together as of late. According to Soaps.com, Jill decided to throw Billy and Lily together to run the media division for Chancellor Industries. 
After working together for just a short time, sparks began to fly between the new coworkers. Despite warnings from her family and friends, Lily decided to leap headfirst into her new relationship with Billy Abbott. The couple has been together now for over six months.
However, not all fans are keen on the pairing. With this being Billy and Lily's second stab at a relationship, only time will tell if their love will last.
Finding their way back to each other
While Lily and Billy seem like love birds today, things weren't always sunshine and roses for the couple. Billy and Lily had a brief relationship in 2009 that ended in disaster. During this time, Lily had just gotten out of a relationship with Cane Ashby. 
At the time, Cane was believed to be Billy's half-brother. Cane and Lily split when Chloe Mitchell was revealed to be pregnant with Cane's child. However, months after the baby was born, it was revealed that Billy was actually the father. This paternity revelation promptly ended the romance between Billy and Lily. 
The pair would both move on after their initial entanglement. Lily went back to Cane Ashby. The two married and started their own family when Lily gave birth to their twins Charlie and Mattie. However, Cane and Lily's marriage would end in 2019, after it was discovered that he had an affair that resulted in the birth of his son, Sam.
Billy also moved on and started his own family. Billy and Victoria Newman married and divorced multiple times over the years and had two children in the process, Johnny and Katie. Despite their on and off-again relationship, Billy finally moved on from Victoria for good. Through all of these ups and downs, Billy and Lily have somehow found their way back together. 
Is Billy worthy of Lily's love? 
While Billy and Lily have found their way back to each other after years apart, some fans still aren't convinced that Billy is worthy of Lily's love. The official The Young and The Restless Twitter account posted a picture of Billy and Lily with the caption, "Who loves this #YR couple as much as we do?"
Fans provided mixed reviews. One Y&R fan responded, "Lily, yes. Hard pass on Billy. Find someone better for Lily!." Another fan agreed, writing, "No Thanks. These 2 do absolutely nothing for me." A third fan chimed in with, "No way with Billy Boy." 
While some fans are not supporters of the Billy and Lily pairing, other fans seem to be here for the couple. One Y&R watcher responded, "Let's have a wedding with these two gorgeous individuals." Another fan added in, "LOVE them! They're so refreshing."
It seems like fan opinions on the Billy and Lily relationship are definitely mixed. For now, only time will tell if Billy can win over fans or not. 
Related: 'The Young and the Restless': Fans Are Sick of Billy