'The Young and the Restless': Fans Can't Agree On Who Is Best For Sharon
The Young and the Restless fans have stuck by their show for nearly 48 years. The CBS soap opera premiered in March 1973. Sharon Collins, portrayed by Sharon Case, first appeared on the show in 1994. With that longevity, it is no wonder she is a fan favorite. 
Sharon, now 45, has previously been married six times, twice to one of her husbands. She has four children. Just recently she entered into her seventh marriage to her sixth husband, Rey Rosales, portrayed by Jordi Vilasuso. Rey, a Genoa City Police Department (GCPD) detective, entered the show in 2018. The two characters quickly become entwined resulting in their recent marriage.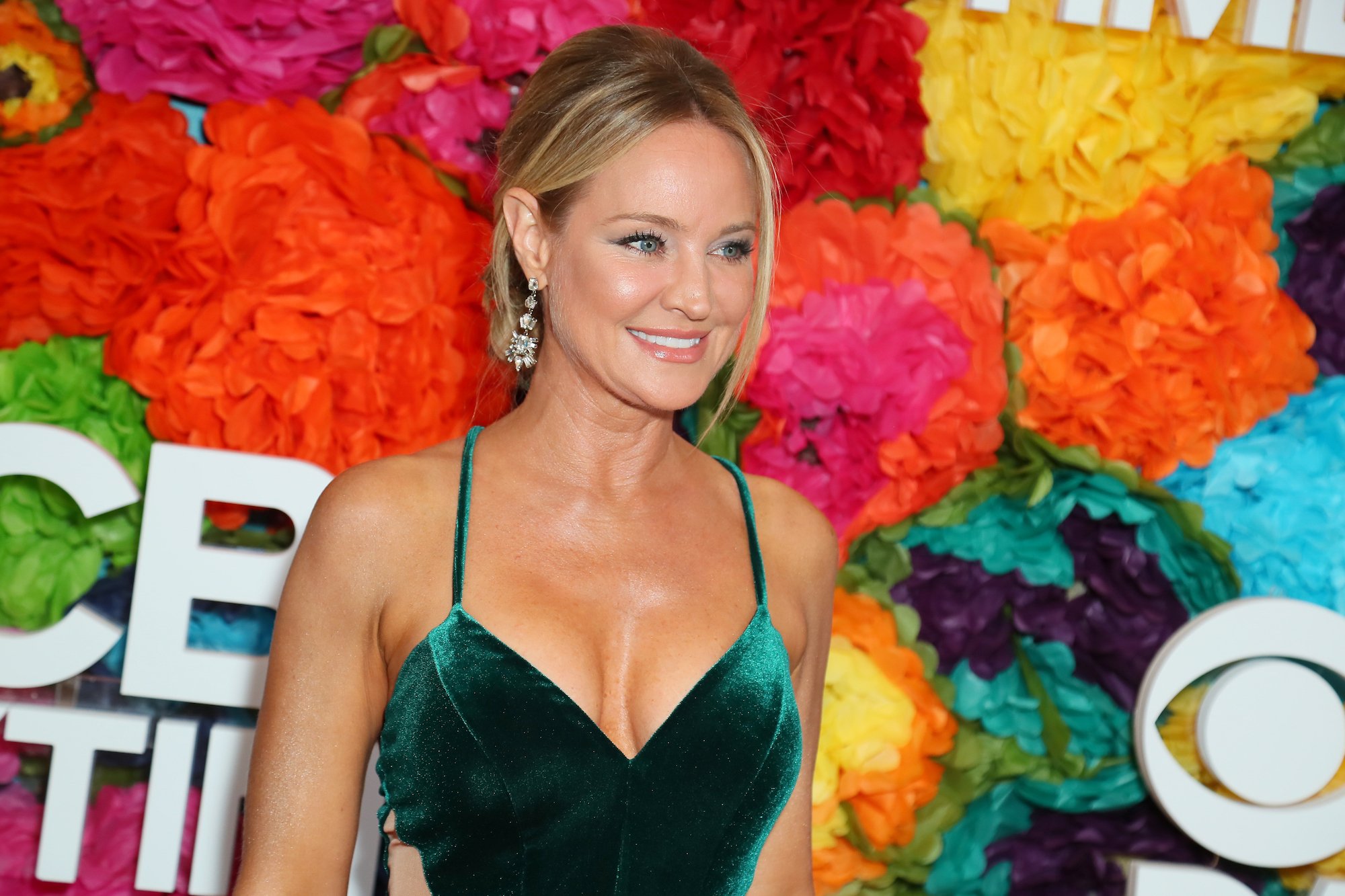 Sharon and Rey's relationship through to December 2020
It was after Sharon received her degree in psychology that she is hired by Rev as a victim's liaison for the GCPD. She had recently reconciled with her first ex-husband, Nick Newman (Joshua Morrow). But that fell apart when she learned of his one-night stand with another woman. Sharon leaves Nick at the altar.
It was around the same time she had been getting to know Rey. He had left his wife behind in Miami, moving to join the GCPD. While he wanted children, his wife but the nix on that. She was a flirt and a relentless cheat. Despite his still legally being married, he and Sharon started dating.
Rey turns out to be a steady, reliable man, perhaps the most dependable Sharon has ever experienced. With her breast cancer diagnosis last year and through her treatment, Revy proved not only his dependability but also his loyalty to her. He was a rock throughout her treatment, despite some rough patches their relationship seen prior.
The other man
One of Sharon's former husbands was Adam Newman (Mark Grossman). Adam is Nick's brother. Sharon has been married to each of them, as well as their father, Victor Newman, whom she married twice. Remember too, she almost married Nick again but backed out due to his infidelity.
Adam was her third husband. They were only married for about a year during 2009-2010. But she really hasn't ever gotten over him, maybe since he was supposedly dead only to show up later with amnesia. While Sharon has been diagnosed with mental disorders, no doubt, Adam has much worse problems. No matter, Sharon is there for him, when he needs her.
Before her New Year's Eve wedding to Rey, Sharon was taking care of Adam while he was dealing with demons and she with her cancer. She stayed the night with him, although fans aren't so sure that was a good move. Despite their obvious chemistry, Adam is far from a good influence for her, something her family continually reminds her of.
Sharon and Rey tie the knot
The couple was married on New Year's Eve. "He (Rey) called her his best friend, while she vowed to support him in all things," according to Soaps. Nick was Rey's best man. Adam, however, was lurking in the background.
In an interview with Soapcentral, Vilasuso shared, "Rey has a trust with Nick. There's a bond there … There was never a time when Rey felt threatened by Nick in terms of his relationship with Sharon. That's why he felt comfortable asking Nick to be his best man."
But, about Nick's brother, Adam, that's a different story. "Rey sees past Adam," Vilasuso said. He added that he "enjoys the solid, mature relationship that Rey and Sharon have built." But he also knows it won't last forever.
Fans on Twitter are torn. Some would have liked to see her get back together with Adam. They may someday get their wish. Still, others are happy about her marriage to Rey.