'The Young and the Restless' Fans Can't Get Enough of Sally Spectra's Recent Looks
Sally Spectra has been taking Genoa City by storm, and in more ways than one. The fierce fashionista, played by Courtney Hope, is known for her keen fashion sense. Originally a character on The Bold and the Beautiful, Spectra worked as a designer at Forrester Creations. After ruffling a few too many feathers in Los Angeles, Spectra sought to take her design genius to Genoa City, Wisconsin, and fans of The Young and the Restless just can't seem to get enough of her fresh style.
Read on to learn more about Sally Spectra and the epic looks she's been bringing to the show.
The fashion sisters of daytime television
Before turning heads with her fashion choices and design skills in Genoa City, Sally Spectra was turning heads in Los Angeles. As The Young and the Restless and The Bold and the Beautiful are sister shows, the character of Sally Spectra has been able to bounce from show to show. Spectra isn't the only character to have a crossover role either. In 1973, Y&R debuted on CBS. A decade later, Y&R's sister show B&B was born. Since the '80s, many characters have bounced back and forth between L.A. and Genoa City in crossover storylines.
These crossover storylines are relatively easy to do as the characters in both shows have so many similarities. One of the most significant similarities being that most of the characters on Y&R and B&Bwork within the fashion industry. With Forrester Creations in L.A. and Jabot Cosmetics in Genoa City, characters on both shows speak the same language when it comes to fashion and design. Luckily for Sally Spectra, she seems to have found a few more allies in Genoa City so far than she did in her previous home in Los Angeles.
'The Young and the Restless' fans are digging Sally's recent looks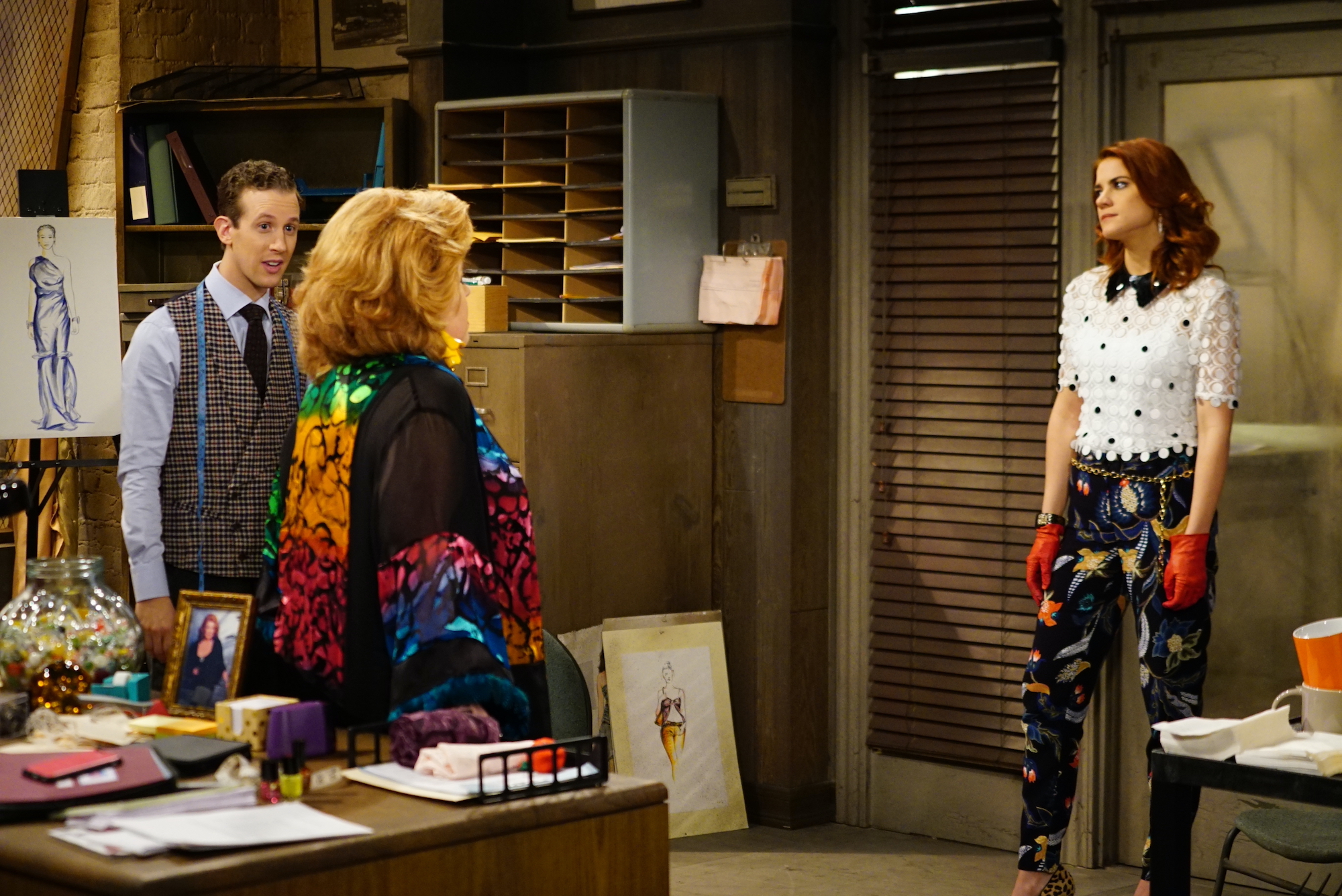 Along with forming new alliances with the likes of legendary Y&R character Jack Abbott, Sally has also won over many Y&R fans with her vibrant personality and bold fashion choices. In a recent Y&R crossover with B&B, Sally was sporting a gorgeous blue dress. Fans took notice of this vibrant look and shared their opinions on social media. Using the Twitter handle @Nekosmom, one fan wrote, "That outfit is a lovely colour on her! Same shade as her eyes, which I always thought were green!"
It's no surprise that Sally Spectra is turning heads with her keen fashion sense. The character is said to have vast experience in the fashion industry on both Y&R and B&B storylines. However, some B&B fans have also joked on social media that it's hard to believe that anyone is supposed to have worked in the fashion industry with some of the looks that characters on these shows have sported. As for now, it seems like Sally has the fashion stamp of approval from Y&R fans.
Sally isn't the only fashionista turning heads in Genoa City
While Y&R fans are loving Sally's recent looks, she isn't the only young designer in Genoa City turning heads. Summer Newman, one of Sally's "frenemies", has also garnered significant attention from Y&R fans for her classy fashion looks on the show. While Summer and Sally have already had numerous ups and downs since Sally's arrival, the pair seems to be on the same page when it comes to sporting the most fashionable looks.
While Summer and Sally never seem to see eye to eye on much, they just might be forced to put their differences aside and work together in upcoming storylines. With both Summer and Sally receiving threats from the new character addition of Tara Locke, the unlikely pair might just need to join forces. Only time will tell if Sally and Summer can put their differences aside and agree on something outside of fashion.
Related: 'The Young and the Restless' Fans Are Ready For a Murder Mystery — and They Want Sally to be the Victim