'The Young and the Restless': Fans Choose Sides in the Newman Family War
'The Young and the Restless' Newman family are no strangers to drama, and once again the relatives are at each other's throats.
The Young and the Restless family, The Newmans, are Genoa City's most prominent clan. Victor Newman (Eric Braeden) is the family's patriarch and is dedicated to protecting his loved ones. Like many families, the Newman have their share of drama. They're currently fighting again, and fans are choosing sides in their latest battle.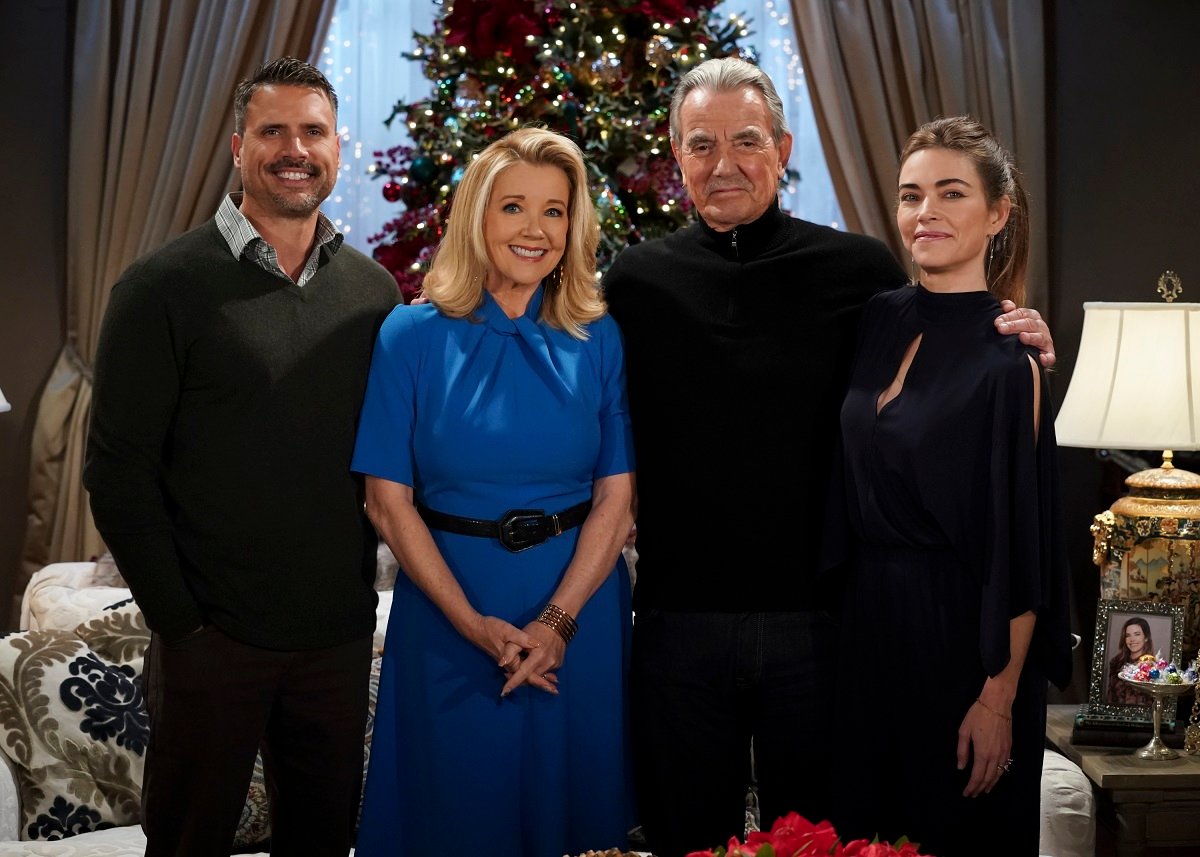 'The Young and the Restless' fans pick sides in the Victor Newman and Ashland Locke war
Aside from being a father, Victor's also a smart businessman on The Young and the Restless. Victor's company, Newman Enterprises, is considered his other child, his pride and joy. Now Victor stands to lose both thanks to his feud with Ashland Locke (Robert Newman).
Ashland is Victor's son-in-law, and recently The Moustache learned Mr. Locke is lying to Victoria Newman (Amelia Heinle). With Michael Baldwin's (Christian LeBlanc), Victor learned Ashland is faking his illness. While Victor thinks he has Ashland beat, the suave conman isn't going down so easily.
As their war heats up, fans are choosing sides on Twitter. Most of the fans appear to be in support of Victor. "#TeamVictor and hopeful this whole thing humbles Victoria because she is out of control right now," wrote one viewer. "#TeamVictor bc I want Ashland's acquisition plan to fail," another commenter replied.
However, Ashland has his supporters. "I hope that Ashland succeeds in evilness, and then that way we will have one heck of a good show to watch!" one fan wrote. "I want Victor to be put in his place. As much as I haven't liked Victoria for a long while, I want her to choose Ashland and Newman Locke. Victor needs a formidable adversary and who better than the Locke Ness Monster," another supporter replied.
Victoria Newman caught in the middle of the battle
Aside from his company, Victor's daughter Victoria is also at risk because of Ashland's manipulations. Victoria thought she found happiness with her new husband, but unbeknownst to her, he's been conning her. Ashland's been lying to Victoria since they began dating with his claims that he was dying. Victoria believed Ashland and stuck by his side as the miraculous treatments cured him.
After learning Victor's on to his scheme, Ashland quickly worked this in his favor. Ashland told Victoria about Victor's accusation that he's faking his illness and worries he's trying to break up their marriage. Naturally, Victoria believed her husband and sided with him in the matter.
To get back at her father and show her dedication to her husband, Victoria made Ashland co-CEO of Newman Locke. But it's a decision she'll regret.
Will Victor Newman lose everything?
The Young and the Restless' newest feud is heating up. Victor will stop at nothing to protect his daughter and his company. Yet, Ashland is always one step ahead of the Newman patriarch.
Ashland managed to scam Victoria again, and Victor may lose his daughter if she refuses to listen to her father's advice. But that's not the only thing he'll lose. With Ashland as co-CEO, he won't waste any time trying to snag Newman Enterprises away from Victoria.
Victor and Ashland are two smart men, and it's going to be a fierce war with only one winner. Will Ashland come out the winner by stealing Newman Enterprises while breaking Victoria's heart? Or will Victoria wise up and side with Victor and the rest of the family to take down Ashland?