'The Young and the Restless': Fans Choose Sides in the Sally and Chelsea Feud
'The Young and the Restless' fans are already taking sides as Sally Spectra and Chelsea Lawson feud over Adam Newman.
The Young and the Restless next big feud is Sally Spectra (Courtney Hope) versus Chelsea Lawson (Melissa Claire Egan). Viewers have been waiting for the two to face off ever since Chelsea returned to town. Their rivalry over Adam Newman (Mark Grossman) is heating up with neither woman backing down. As the two women battle it out onscreen, fans debate, who is the best woman for Adam.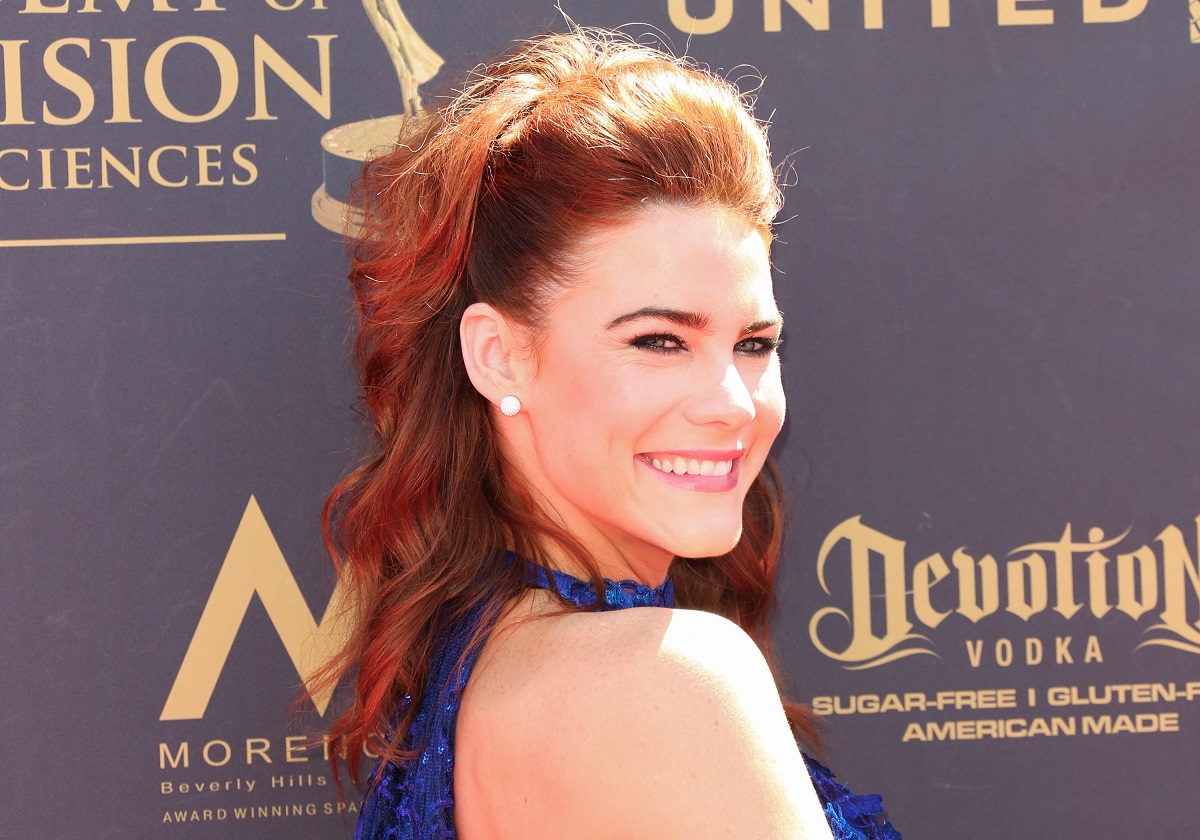 'The Young and the Restless' fans take sides in the Sally Spectra versus Chelsea Lawson rivalry
Sally and Adam have become the hottest new couple on The Young and the Restless. Yet, their blossoming romance might be derailed by Chelsea. As expected, upon Chelsea's return, she's plotting to reunite with Adam. However, Chelsea has tough competition from Sally.
The women will stop at nothing in the battle for Adam's heart. There's bound to be lots of scheming and catfights as their feud increases. Meanwhile, fans on Twitter are having a heated debate on who Adam should choose.
Most fans appear to be in support of Sally and Adam. "Love them!! Wish Chelsea would move on. He's not gonna get back together with you after you tried to frame him for attempted murder," wrote one viewer. "Only pairing I like on #YR now tbh. Ally have cute flirty banter chemistry and they're just plain sexy," another commenter replied.
However, Chadam fans aren't giving up on their favorite couple. "Adam and Chelsea belong together," one fan wrote.
Chelsea Lawson already creating trouble for Sally Spectra
Despite Adam's claims that their marriage is over, Chelsea isn't backing off. The Young and the Restless con artist keeps a close eye on her competition. With Chelsea and Sally working together at Newman Fashion, tensions are already mounting.
Chelsea's jealousy over Sally is causing her to make the redhead's life hell. Chelsea and Chloe Mitchell (Elizabeth Hendrickson) are critical of Sally's designs and keeping her busy, so she'll stay away from Adam. With Sally preoccupied, Chelsea hopes this will give her time to convince Adam they belong together.
Yet, Chelsea's scheme hits a snag because Sally is on to her antics. Sally's a troublemaker, too, and has pulled many tricks in the past. If Chelsea wants to play dirty, then so is Sally.
Which woman will come out on top?
The Young and the Restless fans are glued to the TV as Sally and Chelsea's rivalry increases. At the moment, Sally and Adam's working relationship teeters on the edge of romance. Fans are wondering when and if they'll take the next step. Although Adam has feelings for Sally, he can't forget about Chelsea.
Adam and Chelsea have a long history, and their son Connor Newman (Judah Mackey). Connor's expressed his wish for his parents to reunite; however, Adam explained to his son why it wouldn't happen. Yet, Adam may change his mind. As he and Chelsea spend time together with Connor, Adam will remember the good times.
Seeing Chelsea with Connor will make Adam realize how much he loves his family. He may forgive Chelsea, thus opening up the possibility of a second chance. Although Adam and Chelsea's connection is strong, will it be enough for him to dump Sally?