'The Young and the Restless': Fans Curious Who Sent Jack the Texts
The Young and the Restless businessman Jack Abbott (Peter Bergman) has a gut-wrenching storyline. The Jabot CEO was disheartened to learn his estranged son Keemo Abbott (Philip Moon) died. With Phyllis Summers (Michelle Stafford) by his side, Jack sets out to unravel the mystery surrounding Keemo's life. Another mystery he needs to figure out is who sent him the anonymous texts.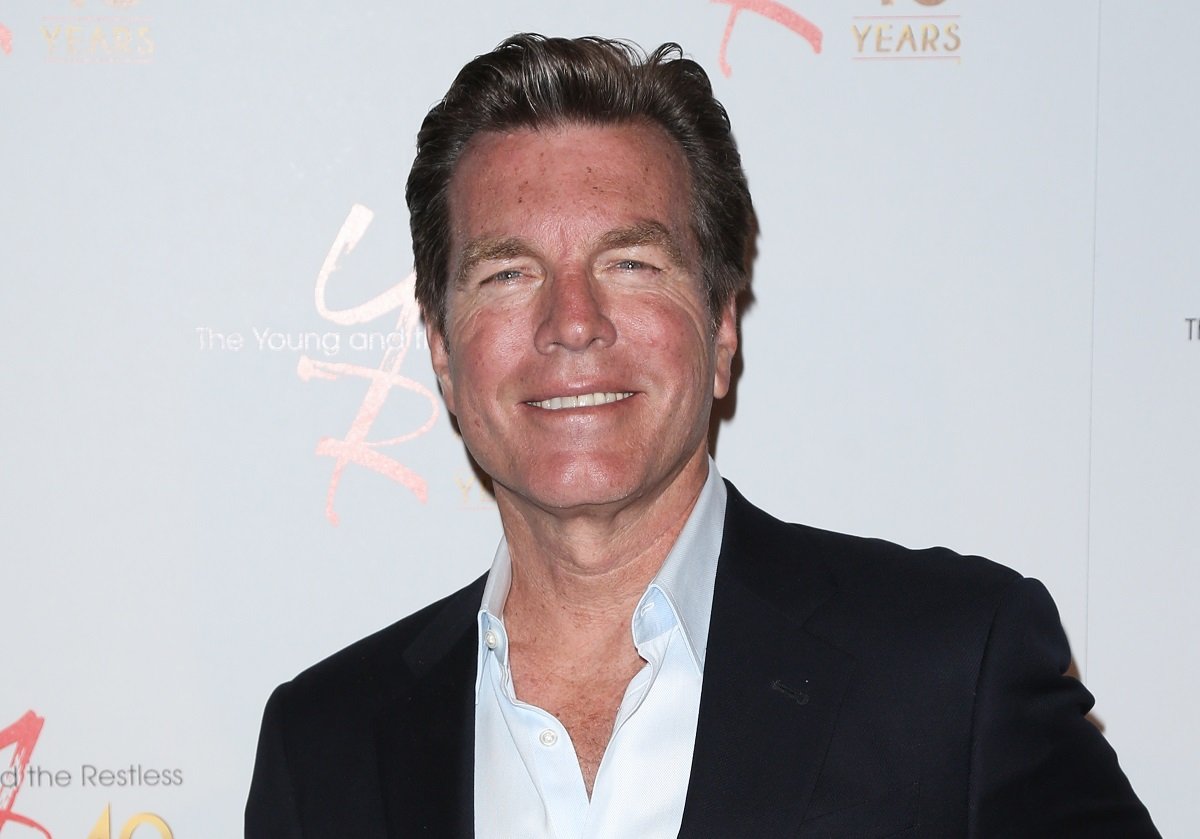 'The Young and the Restless' fans speculate on identity of Jack Abbott's mystery texter
It's been 25 years since The Young and the Restless mentioned Jack's son Keemo. Yet, Jack is forced to face his past following Keemo's death. His desire to learn about Keemo's life takes him to Los Angeles, where Jack discovers he has a granddaughter named Allie (Kelsey Wang).
Jack's journey wouldn't have started without the help of a mystery texter who urged him to come to California. Many fans believed Allie was behind the texts; however, her shock at seeing Jack at Keemo's house indicates she's not the sender.
RELATED: 'The Young and the Restless': Kelsey Wang Joins the Cast
On Twitter, fans speculated on the texter's identity. "I'm starting to think it was Mai sending the texts. She knew Jack and lived in the Abbott mansion in GC when Jack and Luan were married," wrote one viewer.
"So her mother must have sent the texts because Allie has no clue who Jack is!!" another commenter chimed in.
"The mystery of who sent the text is still unknown. Is it Allie's mom, or perhaps Keemo is not really dead," another fan replied.
More shockers to come in the storyline
The Young and the Restless viewers may believe Jack's story is over, but it's just beginning. He's had to deal with one shocking revelation after another, and there may be more to come. The big mystery left to solve is who sent him the texts.
Jack's been through an emotional journey the past two weeks. Keemo's death has brought up painful memories of the past, and Jack's ready to close the book on this mystery. However, Phyllis isn't ready to give up. She's curious about the texter and why they're putting Jack through this torture.
The redhead wants answers, and she will undoubtedly get them. As she digs deeper into her search, she may uncover more secrets in this mystery.
Is Allie hiding something from her grandfather?
There are definitely going to be more twists and turns in Jack's story, and a few of them may revolve around Allie. As Jack delves deeper into Keemo's life, he'll also learn details about Allie. While Allie may seem sweet and innocent, fans suspect she may be hiding something.
Speculation is she's really the texter and is using the Abbott family for financial gain. Another theory is that Keemo is alive and Allie's helping her father with his scheme toward Jack. As with many characters, Allie has a past, which will unravel as the mystery unfolds.
Odds are Jack's heartache is far from over.
RELATED: 'The Young and the Restless': Where Is Philip Moon Now?