'The Young and the Restless' Fans Didn't Love Tessa's 1-Sleeve Wedding Dress
The Young and the Restless has given fans several plotlines and twists throughout its entirety. However, its recent wedding is one for the books and has helped it make history. Tessa and Mariah have been a fan favorite for the longest time, with many feeling like their relationship just makes sense.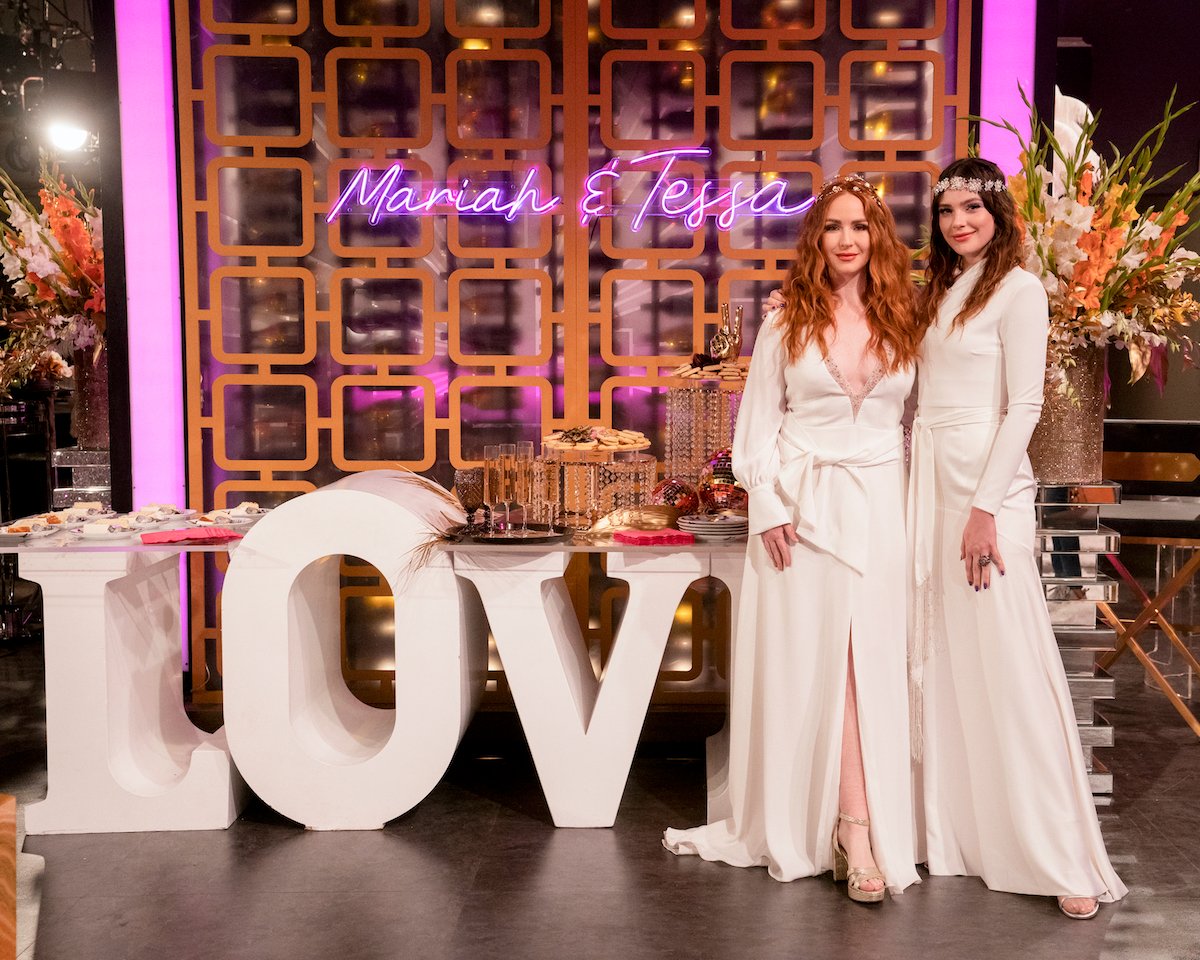 It seems the two taking their romance to the next step has given the show several points with its viewers. However, although the wedding was positively talked about, fans didn't love Tessa's wedding dress.
Fans didn't like Tessa's wedding dress
Tessa and Mariah recently took their relationship to the next level by walking down the aisle. Speaking to PEOPLE, one-half of the iconic couple, Cait Fairbanks, said, "I feel especially honored to be a part of this moment because I understand the importance of it." Fairbanks acknowledged that it was the best feeling to walk into a scene knowing that they were representing "so many people who haven't really had the opportunity to be themselves."
The duo both wore white wedding gowns and floral crowns, with Tessa wearing a one-sleeve dress while Mariah's dress had a fishnet design on her chest that gave a glimpse of her cleavage.
While fans praised the show for the iconic step forward, some fans saw an issue with one particular aspect of it all, the wedding gowns. When PEOPLE posted the photo of the pair, one fan said they looked great, aside from Tessa's one-sleeve dress.
The fan noted that they don't hate a one-shoulder look, but the single sleeve just looked out of place. The fan also said they weren't expecting to see the beloved couple both wearing white, adding that they thought the couple "would be more original, more funk."
One user responded to the comment by saying that it would make sense for Mariah to wear white as she's girlier and more traditional, but it would make sense for Tessa to wear something more unconventional. Another fan pointed out that the one-shoulder look is so popular with The Young and the Restless' costuming department, pointing out that Vic and Sharon both wore one in an episode.
Tessa and Mariah's wedding was a first for the soap
With how the world is evolving to be more accepting of different people's identities, it's only fair that shows follow suit as a way for others to see themselves in shows. It took a while before traditional soap operas began acknowledging same-sex couples but eventually, it happened.
General Hospital had Brad and Lucas, and All My Children had Bianca and Reese, and although The Young and the Restless isn't the first soap to take that step, it has opened the door for another same-sex couple to be featured on the long-running soap.
Fans love Tessa and Mariah together
Tessa and Mariah have been on The Young and the Restless canvas since 2017. However, they both had heterosexual relationships, although none of their relationships ever worked out. When Mariah arrived in Genoa, she and Tessa cracked up a friendship that blossomed into something more, and fans ate up the pairing.
Mariah was the one who first realized she felt deeply for Tessa. The feelings were mutual, but they both didn't understand them as they had primarily thought of themselves as straight. After reservations on both ends, they decided to pursue their feelings for one another. Fast-forward to a wedding, and the pair seem happier than ever, and fans share the joy.
RELATED: 'The Young and the Restless': Fans Disagree With Mariah and Tessa's Baby Plans