'The Young and the Restless': Fans Disagree With Devon's Decision to Fight for Custody
'The Young and the Restless' upcoming storyline with Devon Hamilton suing for custody of baby Dominic isn't going over well with fans.
The Young and the Restless' Devon Hamilton (Bryton James) is about to stir up drama. The billionaire's desire to be a father leads him to a custody fight for his son Dominic. Abby Newman (Melissa Ordway) and Chance Chancellor (Conner Floyd) are upset by his decision, and they're not the only ones.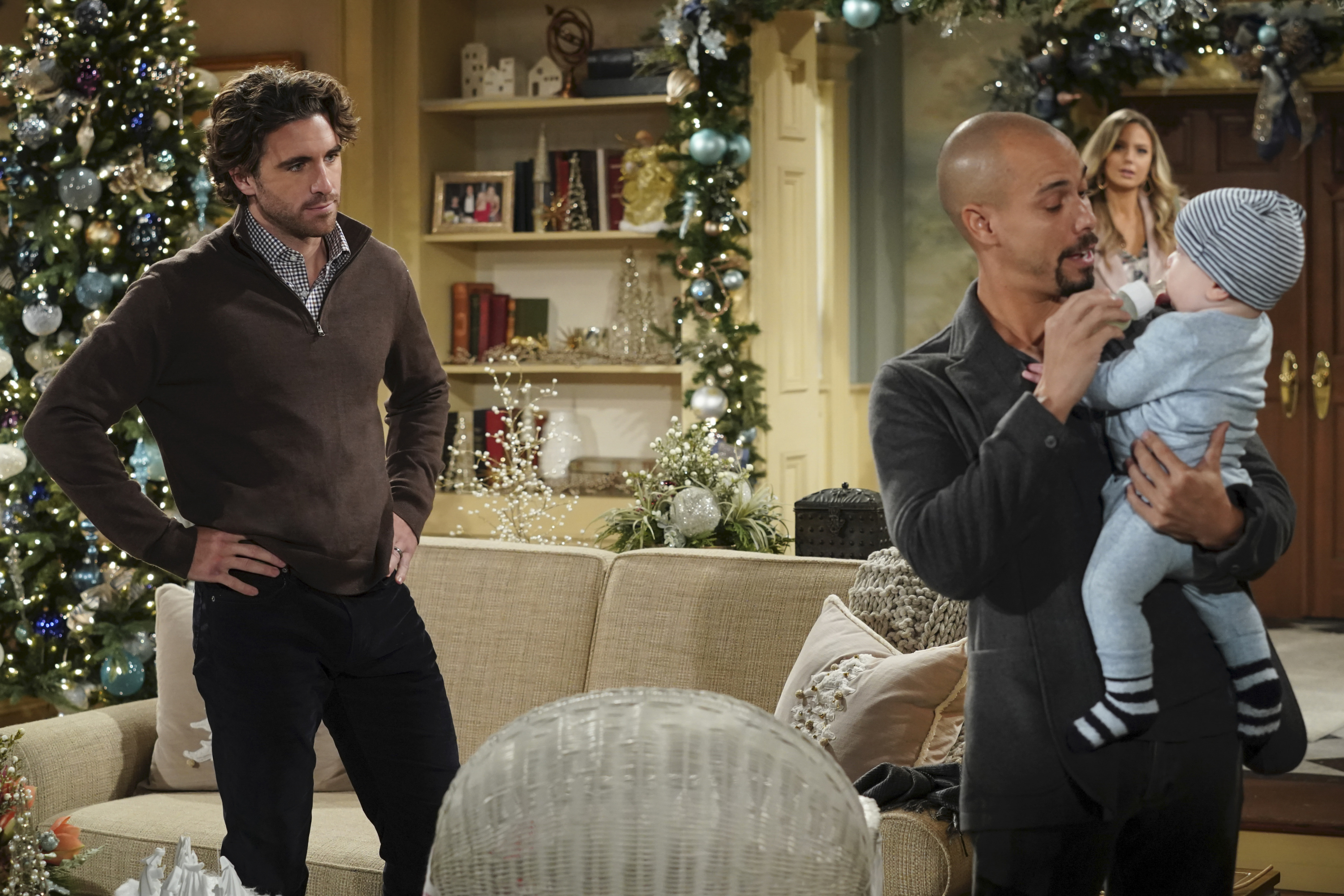 'The Young and the Restless' fans aren't supportive of Devon Hamilton's custody bid
The Young and the Restless keeps adding more drama to Abby's baby storyline. After learning that she couldn't carry a baby and Chance could have children, Abby enlisted the help of Devon and Mariah Copeland (Camryn Grimes). With Mariah being a surrogate and Devon as the donor, Abby and Chance became parents to a son.
Yet, as fans expected, a custody battle is on the way for baby Dominic. According to Soaps.com, Devon drops a bombshell on the couple when he says he wants to alter their custodial agreement. Devon wants shared custody with Dominic spending time overnight at his penthouse.
Devon seeking custody is making fans unhappy. On Twitter, viewers expressed their disappointment in Devon's decision. "Love Devon, but he is way off base and getting some really bad advice," wrote one user. Another commenter replied, "Devon is in the wrong, and I hope Abby/Chance tell him they aren't amending a damn thing in the contract."
Devon Hamilton's grown attached to baby Dominic
Devon knew what he was getting into when he agreed to donate his sperm to Abby. Although he signed papers, Abby promised he'd continue to be part of Dominic's life and made Devon the godfather. Yet, Devon wants more from their deal.
Devon didn't expect to bond with Dominic so quickly. While Abby was in Spain searching for Chance, Devon looked after Dominic. During their time together, Devon's fatherly instincts took over. Although Chance's return meant he'd take over daddy's duties, Devon wasn't willing to let his son go.
He missed out on fatherhood when his wife, Hilary Curtis (Mishael Morgan), and their child were killed in a car wreck. Dominic's offered him a chance to be a dad, and Devon doesn't want to miss out on a moment with his son.
Nasty custody battle ahead
With Abby and Chance unsure of adhering to Devon's terms, The Young and the Restless could be prepping for a custody battle. Since Abby and Chance won't alter the agreement, Devon feels he has no other choice but to take them to court. As seen with similar storylines, custody battles can get pretty ugly, and things might become tense in this situation.
Devon's already receiving support from Amanda Sinclair (Morgan) and Nate Hastings (Sean Dominic). But Abby will have her father Victor Newman (Eric Braeden) on her side, so Devon might have his work cut out for him. As tensions rise, things will get complicated in the courtroom.
Both sides want what's best for Dominic, who'll be stuck in the middle of their squabble. Will the trio be able to work out a new agreement? Or will one side be heartbroken by a judge's decision?