'The Young and the Restless' Fans Haven't Let Go of Adam and Sharon
Daytime television is full of drama, intrigue, and scheming. Another important part of daytime television? The love triangle. Fans thrive on the love triangle, and any daytime soap worth its salt has one. In The Young and the Restless, the Adam/Chelsea/Sharon relationship is heating up again (did it ever cool down?). Fans are in hot …
Daytime television is full of drama, intrigue, and scheming. Another important part of daytime television? The love triangle. Fans thrive on the love triangle, and any daytime soap worth its salt has one. In The Young and the Restless, the Adam/Chelsea/Sharon relationship is heating up again (did it ever cool down?). Fans are in hot debates over who will win out in the end. Some believe that Adam and Sharon are destined to be together, while others feel that Chelsea is the better choice.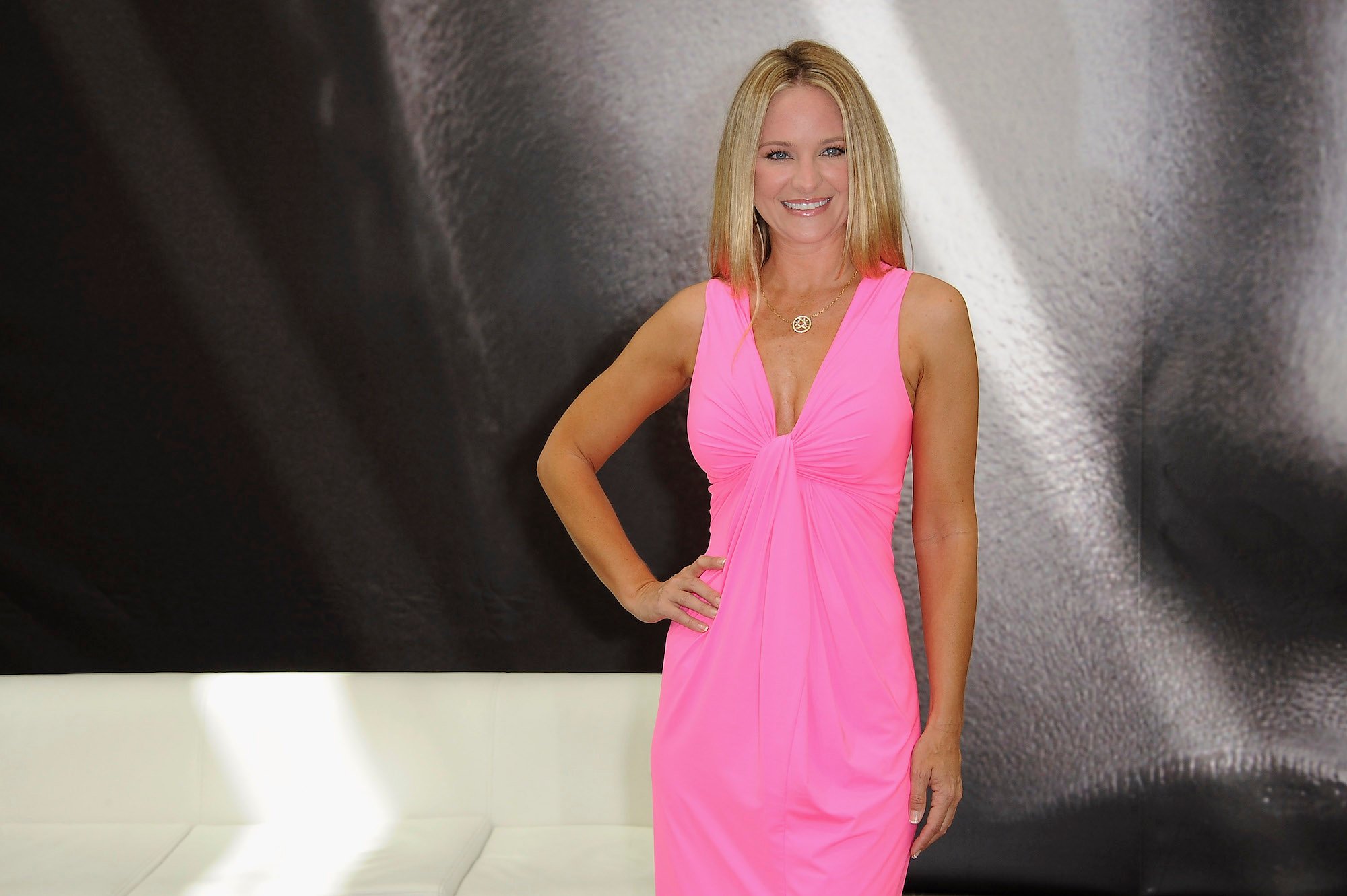 Who are Adam and Sharon Newman? 
Adam Newman has quite a background, with jobs ranging from CEO of Newman Enterprises to professional gambler to real estate agent. He's been declared dead, but actually survived a horrific car crash and the explosion of his cabin, according to Soap Central. He's been quite busy in the time when he's not managing a company or placing bets. 
Adam's long list of crimes includes forgery, kidnapping, blackmail, and perjury. He's also stolen a baby and faked his own death. Adam was framed for murder by his own father, and wrongfully accused of rape. He's had quite a few ailments also, some that he caused purposely. 
Adam injected his own eyes with Botox in an attempt to fake blindness to get out of jail. He's fallen down a ravine, been shot a couple times, and took a bullet for his dear old dad. After the fiery car crash, he needed a lot of reconstructive surgery and he had to learn how to walk again. He suffered three years of memory loss after the cabin explosion. 
Sharon Newman (originally Sharon Collins) has been married a whopping six times. Included in her list of husbands were two brothers and their father, Nick, Adam, and Victor Newman, according to Soap Central. Sharon often creates her own drama and problems, but she's also had some bouts of bad luck. 
In her time on the show, Sharon has moved dead bodies to cover up crimes, committed arson, and has displayed a bit of a kleptomania problem. She has been arrested for murder, assault, fraud, and conspiracy. She's also been hit by a car, assaulted, and diagnosed with breast cancer. Sharon is bi-polar, and was also institutionalized at Fairview Sanitarium and given shock therapy for hallucinations. 
So what's the story with these two lovebirds? Certainly seems like there wouldn't be one anymore, after all the heartache they've put each other through. However, they somehow keep coming back to one another. They seem to still be in love, even after a stolen baby, presumed deaths, and marriages to other people. "Shadam" fans feel like this means they are meant-to-be, while "Chadam" fans have had enough of Sharon. 
Where does Chelsea fit in? 
RELATED: 'The Young and the Restless' Fans Want Adam and Sharon Back
Related post url: 
Chelsea Newman (previously Chelsea Lawson) came to Genoa City as a con artist. She had a very strained relationship with her mother, which became even worse after she gave up her baby. Chelsea met Adam when she had no other friends in town, and the pair became close. She refused to leave Adam despite warnings about his shady past, and she accepted the awful things he had done. 
The couple married in 2012. Chelsea was pregnant when they were involved in a car accident and lost their child. Of course, Sharon comes back into the picture (because she never truly left it) and causes turbulence in their marriage. They eventually split up, and Chelsea hides the fact that she is pregnant with his child. She marries Dylan McAvoy and passes Adam's son off as Dylan's child. 
The truth comes out in the end, of course, and Adam and Chelsea end up together again. But after Adam is presumed dead, Chelsea moves on with Billy. When Adam returns and is unrecognizable, he poses as Gabriel Bingham. He gets close to Chelsea and the two become a couple. They're on again, and off again. Chelsea later finds herself in a relationship with Adam's brother, Nick. Now, however, it seems Chelsea and Adam might be in it for the long haul. 
Do Adam and Sharon have a future? 
So, despite the fact that Chelsea and Adam appear to be working on their relationship again, many fans are waiting for an Adam and Sharon reunion. They think Chelsea won't be able to handle Adam's darker side, and that he will inevitably turn to Sharon for emotional support.
Other fans are tired of both women altogether and think Adam needs to move on completely. Then there are the fans who have had enough of the whole love triangle and wouldn't be sad to see both Adam and Chelsea go.
The Adam/Chelsea/Sharon triangle certainly does seem to cause mixed emotions across the Y&R fan base. Viewers will just have to stay tuned to see what the future holds for these three characters.