'The Young and the Restless': Fans Praise Camryn Grimes for Her Recent Performance
The Young and the Restless often writes horrible storylines that fans and soap opera journalists criticize. One storyline that's received negative feedback is Mariah Copeland's (Camryn Grimes) surrogacy and kidnapping. However, interest in the plot has sparked after Grimes' latest riveting performance.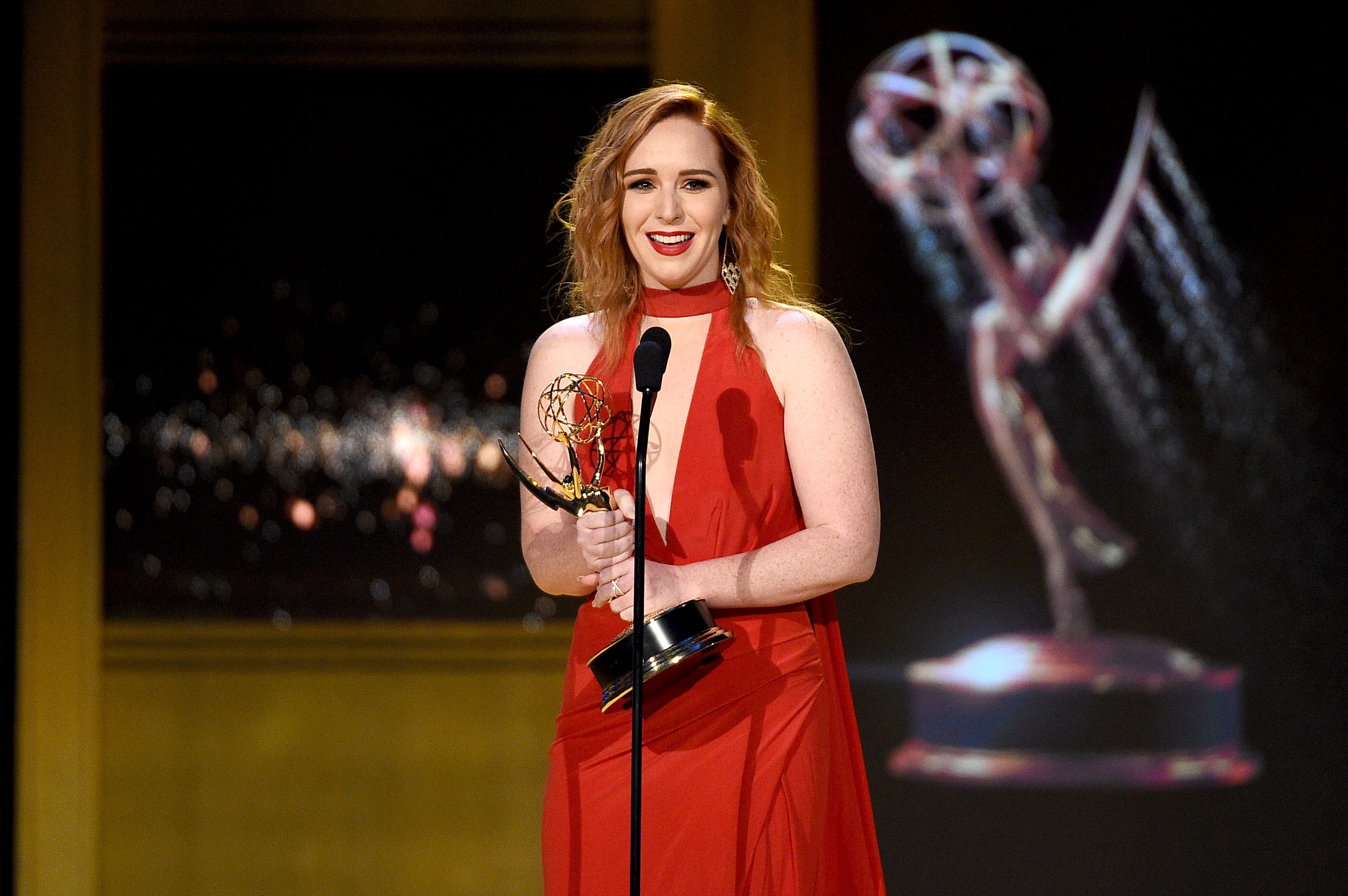 'The Young and the Restless' fans praise Camryn Grimes' performance
Mariah's been going through a difficult time recently on The Young and the Restless. The surrogate for Abby Newman (Melissa Ordway) and Devon Hamilton's (Bryton James) baby was held captive for weeks by Dr. Ben "Stitch" Rayburn (Sean Carrigan). Following her rescue and baby Dominic's birth, Mariah tried to readjust to normal life. However, it's not been easy.
The pent-up emotions Mariah's hiding finally burst during Dominic's christening. A teary-eyed Mariah confessed she's grown attached to Dominic, aka Bowie, even though he's not her biological son. Mariah then informed Abby she was moving out of the Chancellor mansion, but not before sharing one last goodbye with Dominic.
Grimes' heartbreaking performance had viewers reaching for their tissues. In a Twitter thread, fans discussed Mariah's recent scenes. "She's incredible, and her costars all brought their A-game as well," wrote one user. Another fan chimed in with, "Camryn slaying as usual. Emmy worthy performance."
Camryn Grimes is an Emmy winner
After her latest performance, Grimes is a leading contender for a Daytime Emmy nomination next year. Grimes is no stranger when it comes to the Emmys. In 2018, she won the Outstanding Supporting Actress trophy. Her win came from the pivotal storyline where Mariah confessed to Sharon Newman (Sharon Case) that she was in love with Tessa Porter (Cait Fairbanks).
Two decades earlier, at the age of 10, she won the Outstanding Younger Actress Emmy for her portrayal of Cassie Newman. Grimes played Cassie from 1997 until the character died in 2005. Grimes would reprise her role as Cassie several times as the character's ghost returned for visits. In 2014, Grimes made a full-time return to The Young and the Restless as Cassie's twin sister Mariah.
What's next for Mariah on 'The Young and the Restless'?
The Young and the Restless fans didn't have to wait long to see what was next for Mariah. It appears trouble is ahead for Mariah and Tessa. Mariah dropped a bombshell on Tessa when she suggested they have a baby of their own.
As expected, Tessa was shocked by Mariah's proposition. Although Tessa would love to have a family with Mariah, now isn't the right time for them. Mariah is still recovering from the kidnapping and Dominic's birth. She's not in the right frame of mind to be making these huge decisions. As for Tessa, she has her music career to think about and doesn't want to put that on hold.
With Mariah and Tessa disagreeing over having a baby, this will lead to problems for the young couple. Will they be able to compromise? Or will their different plans for the future cause a breakup?