'The Young and the Restless': Fans Support a Sally and Adam Romance
'The Young and the Restless' fans are convinced the show is heading toward a Sally Spectra and Adam Newman romance. With Sally working closely with Adam, this could lead to a romance blossoming. The idea of Sally being Adam's new love interest is generating positive feedback from fans.
If there's one area The Young and the Restless excels in, it's creating romance storylines. Throughout the show's four decades, viewers have watched the formation of plenty of surprising couples. Characters you wouldn't think would be compatible are suddenly thrown together and become daytime television's hottest new couple. It looks like The Young and the Restless are creating their next surprise pairing in Sally Spectra (Courtney Hope) and Adam Newman (Mark Grossman). The buzz surrounding a possible Sally and Adam romance has garnered positive feedback from fans.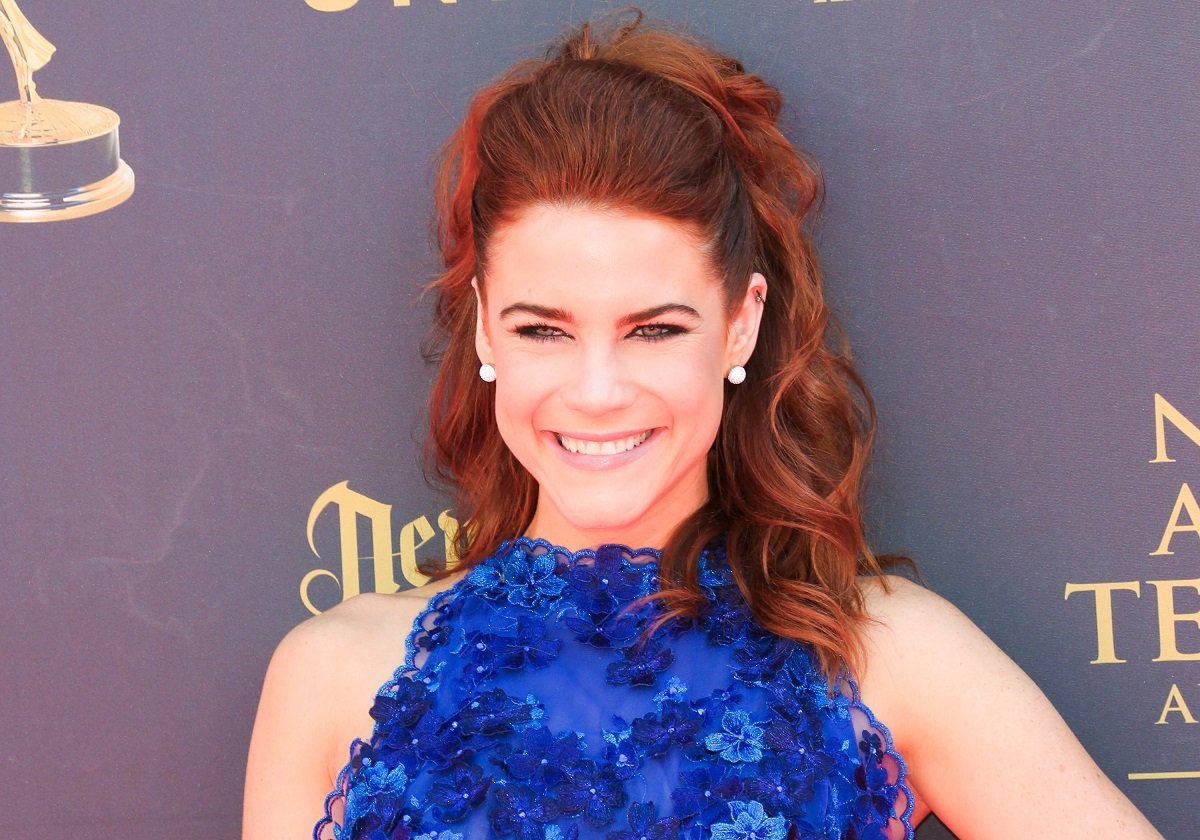 Fans support 'The Young and the Restless' pairing Sally Spectra with Adam Newman
Down on her luck, Sally recently found herself without a job and a boyfriend after being dumped by Jack Abbott (Peter Bergman). However, the character's luck has turned around with the help of Chloe Mitchell (Elizabeth Hendrickson). Feeling Sally would greatly benefit their company, Chloe convinced Adam to hire the redhead.
Sally landed back on her feet with a new job, and she may have a new man in her life. The Young and the Restless appears to be foreshadowing a possible romance between Sally and Adam. With the two working together, it's only a matter of time before an attraction develops.
Fans believe the writers are headed in this direction and are already chiming in with their two cents. In a Reddit discussion, the potential couple is receiving lots of support. "I think they'd have great chemistry together, and both have checkered pasts,' wrote one user. Another commenter chimed in with, "Sally and Adam both SEEM to be trying to do better, so it would be cute to see them try to keep each other from going off the rails."
Sally Spectra and Adam Newman's devious pasts
Sally and Adam have become Genoa City's top pariahs. Sally's recent antics of scheming with Tara Locke (Elizabeth Leiner) backfired on her. As if losing her job wasn't enough, she receives criticism from Phyllis Summers (Michelle Stafford) and Lauren Fenmore (Tracey Bregman). Although Sally is trying to move on, nobody is going to let her forget her misdeeds.
As for Adam, he knows what it's like to be judged by everyone in town. Adam has committed a lot of crimes over the years, including kidnapping and murder. He's a troubled man, who's tried to change his malicious ways, but usually relapses. In recent months, Adam's behavior has changed, with him turning over a new leaf.
He and his father, Victor Newman (Eric Braeden), have repaired their strained relationship. With the two men close again, Victor appoints Adam as the head of Newman Media. Things are going well in Adam's professional life, yet his personal life remains a mess.
Sally Spectra and Adam Newman's past romances
Ever since arriving in Genoa City, Sally's had only one love interest, and that was Jack. However, fans were skeptical on whether Sally had genuine feelings for him or was using him to advance her career. Meanwhile, Adam continues to be torn between his feelings for Sharon Newman (Sharon Case) and Chelsea Lawson (Melissa Claire Egan).
Although Sharon and Chelsea are Adam's most popular love interests, fans feel it's time he moved on from them. Adam needs some excitement in his life that only a certain redheaded fashion designer can provide. Adam and Sally already have the approval of fans, so it let's see if The Young and the Restless gives fans what they want.