'The Young and the Restless' Fans Swear Sharon Case and Mark Grossman Are Dating In Real Life Proving #Shadam Is Still A Thing
It isn't news to know that sometimes actors find themselves in a relationship when the cameras stop rolling. With how much time they spend together filming, it makes sense. This is especially true with daytime soap operas like The Young and the Restless. The CBS show boasts a few couples from working on the set together. However, fans think two of the stars are seeing each other in secret — Sharon Case and Mark Grossman.
Sharon Case and Mark Grossman are both reportedly 'single'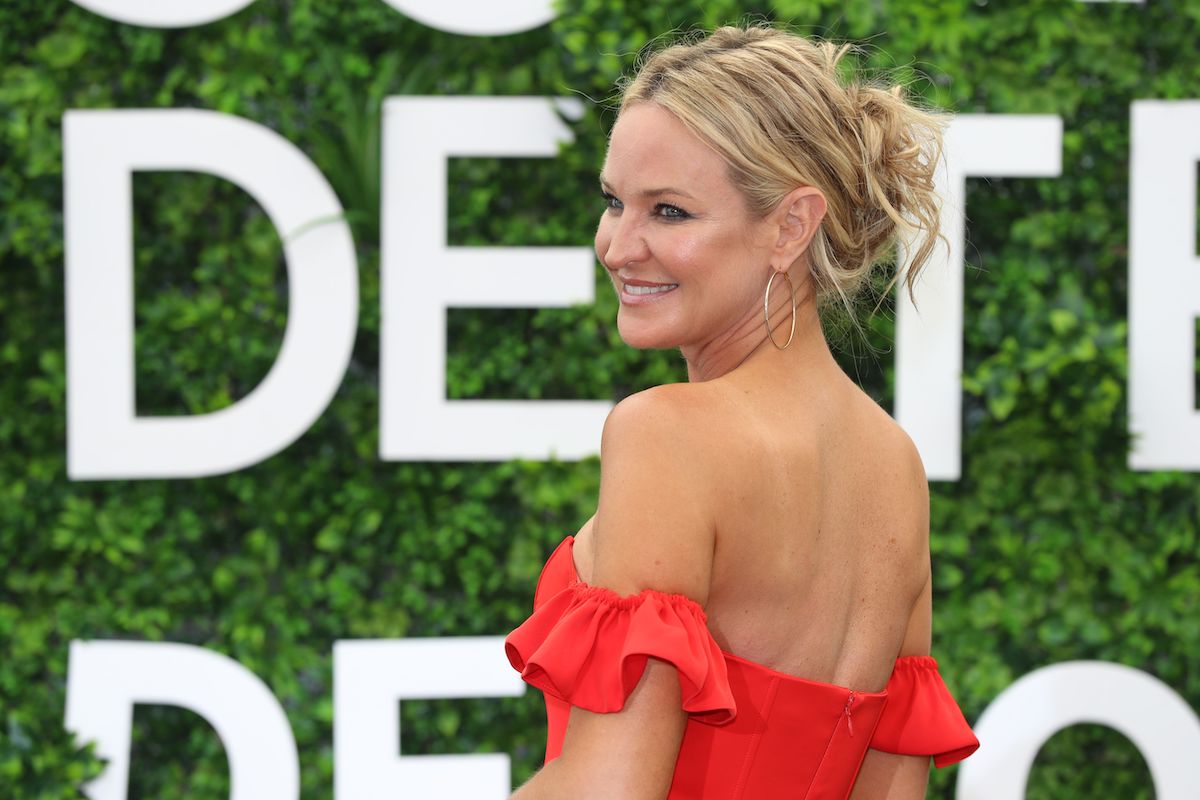 Two of The Young and the Restless' hottest stars, Sharon Case and Mark Grossman, have a complex relationship on-screen. Their characters, Sharon and Adam, have been deemed "Shadam" by fans of the soap.
The two make — what fans say is — the perfect couple in the world of Genoa City, Wisconsin, despite both of their character's flaws. This leaves many to wonder if either of them is married or in a relationship.
As of right now, Grossman appears to be single with no children. The Y&R actor is not to be confused with another Mark Grossman who is married to radio host, Carolina Bermudez.
Case is divorced and also has no children. This leaves room for #Shadam to be everything fans want them to be and more. But is it true?
Fans speculate Case and Grossman are in a relationship
It doesn't take a super sleuth to notice Case and Grossman's fondness for one another. On the set of Y&R, their chemistry is undeniable. Off the set, however, fans have noticed a trend between the two.
Both Case's and Grossman's Instagram accounts reveal multiple photos of the two getting cozy together. Some of the moments are caught during Y&R press events (and is to be expected), but others have a more personal feel to them, as noticed by fans.
For instance, Grossman posted a video of he and Case dancing together with the caption "Monday feels." Whether it was for a scene or in a passing moment between takes, many think it's definitive proof of a blossoming romance.
When the actor posted the same video via Twitter, he tagged Case and she notified viewers of the video's importance saying, "FYI this is NOT a spoiler, it was a personal/behind the scenes video taken of us that he shared for fun."
In another instance, a fan caught Case's Instagram story in which Case posted she and Grossman sharing a tender moment before joining a Y&R panel at an event.
Oh my. My my my..what do you have here??? @[email protected] are beautiful together! #Shadam#YR," one fan tweeted.
Many others chimed in with similar responses. And, while some commented on the 16-year age gap (Case is 16 years Grossman's senior), most want to see the two address whether they're together, or not. Many vote for "together."
Past relationships may be a reason the two won't confirm whether they're dating
Back when Grossman auditioned for the role of Adam Newman ( a role played by many over the years), Case screen-tested with the actor. The two became a "thing" from the start — even if only for TV.
However, some have reported that Case may not be looking for a relationship after her 2009 divorce from Sandy Corzine. They had only been married two years when Corzine filed for divorce.
Case then moved into a relationship with country singer, Jimmy Wayne, but that didn't work out either. Little is known about Grossman's personal life. Regardless, neither Y&R star has confirmed whether they're in fact dating in real life. Still, they haven't denied it either and fans are living for that.
The Young and the Restless airs weekdays on CBS.